The Best Expression of Love Is Time
By Rick Warren
"We must show love through actions that are sincere, not through empty words" (1 John 3:18 GW).
The second truth you need to remember if you want to reduce the stress and overload in your life is this: The best expression of love is time.
You spell love T-I-M-E. The Bible says in 1 John 3:18, "We must show love through actions that are sincere, not through empty words" (GW).
The most desired gift of love is focused attention. I want to see your eyes. I want to talk. I want to listen. I want to commune. I want to fellowship. I want you! The greatest gift you can give anybody is your time. It's the most precious and desired gift because your time is your life.
Time is your most precious commodity. You only have a certain amount of it. God's already decided the number of days you are going to live. You're not going to get any more. You can always get more money, but you cannot get more time. Every time you give someone your time, you are giving that person a portion of your life that you will never get back. That's why the greatest gift you can give someone is your time.
Many people are in time-starved relationships. You live in the same home, but you're passing each other by night like ships, with a goodbye kiss here and there, and your relationship is shriveling. It's drying up for lack of attention.
A lot of things can rob a relationship. Work can rob a relationship. Activity can rob a relationship. Too much church involvement or ministry can rob a relationship. Hobbies can rob a relationship.
You may wonder, "How can I have more time for those I love?" Start by turning off the TV and unplugging the computer! It's amazing to me that people sit and watch a program on TV called "Friends" instead of making friends. They will watch "Party of Five" instead of having a party for five. They will watch a show called "Talk to Me" instead of talking to those that they love the most.
If you want to revitalize a dying relationship, a dying marriage, or a dying friendship, it's got to start with you investing more of yourself by giving away your time. You will find that as you express your love through time, you will be a blessing to others, and you will enjoy a deeper, more meaningful relationship with them.
Playtoday's audio teaching from Pastor Rick >>
Talk It Over
What are the things — even if they are not necessarily bad things — that are keeping you from giving your time to people in your life?
If you are in a dying relationship, what changes will you make to show that person that you want to give more of yourself by giving him or her your time?
Is quality time one of your "love languages"? Even if it doesn't seem important to you, how do you think the people you love perceive quality time with you?
For more Daily Hope with Rick Warren, please visit pastorrick.com!
---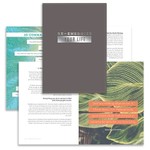 Re-Energize Your Life - A Life Change Book
It doesn't matter how much you work out or how healthy you may eat, if you're not feeding and exercising your spirit… you're going to feel run down and tired – you'll run out of gas. You've got to do more than just take care of your body. You've got to energize your spirit! And the best way to do that is with God's Word! That's why we've put together this new interactive guide called Re-Energize Your Life!
In this first-of-its-kind guide, created from Pastor Rick's most practical teaching, you will learn everything you need to know to re-energize your life the way God intended.  Step by step, you will begin a journey of restoration and renewal. It's a hands-on guide you take at your own pace. No need to rush! In fact, we encourage you to stop and linger where you want to spend more time. You'll benefit from biblical wisdom and learn how to apply it to your life in practical ways.

This high quality "vegan-leather" bound, four-color interactive guide is a user-friendly, practical powerhouse! It's eye-pleasing pages are packed with full-color devotionals, verses, and bible teachings that will dramatically impact your spiritual life forever.
We'll send you the "Re-Energize Your Life - A Life Change Book"  when you give a gift to support Daily Hope. 
This is a limited time offer; request your copy today. Your generous support enables us to share the hope of Christ with people all around the world.

This devotional © 2016 by Rick Warren. All rights reserved. Used by permission.
You can also listen to Rick Warren on OnePlace.com.