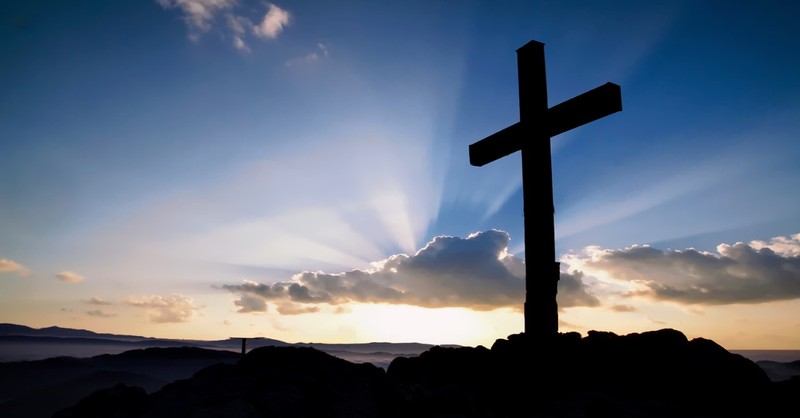 Easter Celebrates That Jesus Is Alive Today
By Rick Warren
"The Good News is about his Son. In his earthly life he was born into King David's family line, and he was shown to be the Son of God when he was raised from the dead by the power of the Holy Spirit. He is Jesus Christ our Lord" (Romans 1:3-4 NLT, second edition).
Although we study the passion of Jesus, his death on the cross, Easter is a celebration of his Resurrection: God brought Jesus back from the dead, proving he'd broken the power of sin and death.
After Jesus died, they took his body down and put him in the tomb, and a giant millstone was set in front of the cave. The religious leaders, worried that Jesus' body might be stolen, asked for Roman guards to be posted in front of the tomb. They didn't want him coming out!
But of course, he did.
You know the story. But it's important to remember that Easter is not some memorial to a nice, good religious teacher who lived 2,000 years ago. It's a celebration of the fact that he is alive today!
I'm living proof — and so are the approximately 1 billion Christians who celebrate Easter. Jesus "was shown to be the Son of God when he was raised from the dead by the power of the Holy Spirit. He is Jesus Christ our Lord" (Romans 1:4 NLT, second edition).
Easter is the Good News about God's Son, Jesus Christ our Lord, who came to Earth as a human baby, born into King David's royal family line. Four historical records say that after his Resurrection he showed himself to 500 people at one gathering.
Can you imagine witnessing his death and then seeing him walking around Jerusalem three days later? What an amazing thing!
When Jesus was hanging on the cross, the skeptics and critics mocked him and said, "If you're the Son of God, why don't you just pull yourself down from that cross? Why don't you just come down and show that you're really God?"
Jesus had something more spectacular planned. He said, "I'm going to let you bury me for three days, and then I'll come back to life to prove that I am who I say I am."
Talk It Over
Why is it important to remember Jesus' death and his Resurrection at Easter?
What did Jesus' death accomplish? What did his Resurrection accomplish?
How do you think it felt for the people who knew that Jesus had been killed but saw him in the flesh a few days later?
For more Daily Hope with Rick Warren, please visit pastorrick.com!
---
Open Your Roadmap to a Healthier Life!
God designed your body to thrive, and he provided everything you need to lead a healthy lifestyle, inside and out.
And we want to help you launch your journey to health with an essential roadmap to success: The Daniel Plan small group study, centered on the five essentials of faith, food, fitness, focus, and friends.
In this six-session DVD plus workbook study, Pastor Rick Warren, along with Dr. Daniel Amen and Dr. Mark Hyman teach you simple ways to incorporate healthy choices into your daily lifestyle.
Sessions include:
• Faith: Nurturing Your Soul
• Food: Enjoying God's Abundance
• Fitness: Strengthening Your Body
• Focus: Renewing Your Mind
• Friends: Encouraging Each Other
• Living the Lifestyle
This small group study is a vital component of The Daniel Plan, and we'll send you a copy as thanks for your gift today to help take the hope of Jesus to the world through Daily Hope.,
So request your copy of The Daniel Plan study kit when you give below—and thanks for your support!
*The USA IRS code permits you to deduct the amount of your financial gift to Daily Hope that exceeds the fair market value of materials you received from Daily Hope.

This devotional © 2018 by Rick Warren. All rights reserved. Used by permission.
You can listen to Rick Warren on OnePlace.com.