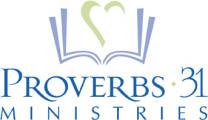 April 9, 2004

Encouragement for Today
The Message of the Cross
Glynnis Whitwer, Senior Editor P31 Woman, Speaker for Proverbs 31 Ministries
Key Verse:
"For the message of the cross is foolishness to those who are perishing, but to those of us being saved it is the power of God."  (I Corinthians 1:18)
Devotion:
The message of the cross is the power of God.  
2000 years ago, God decided it was time to build a bridge and show His beloved creations the way home.  But sinful man could not approach a holy God without the covering of blood from a sacrifice.  It was time to make the final sacrifice.  
God knew that we needed help.  As we drifted farther and farther from His heart, God knew that we needed a Savior who could show us God's character, and who would save us from the sin that threatened to cut us off from eternity with God.
And so God the Father sent His son. The Son that was present at the creation of the world.  The Son that was not created, but created all things.  The Son who sits at the right hand of the Father, equal in majesty and power. 
Jesus was sent into a world that was looking for someone else. Oh yes, the people of God were waiting for a Savior.  Only they wanted a warrior, someone big and flamboyant.   
But this was not to be.  Jesus was a man with dusty feet, a ragged band of followers, and no bed to rest His head at night, no powerful earthly kings to protect His interests.   
Was this Israel's long-awaited savior?  This man preached about loving enemies, forgiving those who offend you, esteeming others as better than yourself. His words proclaimed a way of life that was foreign to the people's ears. They must have thought, "If we don't defend ourselves, and protect our rights, then who will?"  You see, these people had been oppressed. They knew they needed a savior.  But not this kind of man.
But oh, what a man this was.   
In His Name demons fled, dead men came alive, blind people saw, lame people walked. 
In His Name water was turned into wine and people's secrets were revealed
In His Name darkness fled because it could not bear the light.
This was no ordinary man.   This was God in the flesh.  Jesus told them so but they didn't believe. 
Many people considered Jesus and His words foolish.  They scoffed at Him.   Surely Jesus didn't know the God they knew – the God they had created in their minds.  After all, this Jesus spoke as if all people had sinned and the religious people of the day were certain they were above reproach.  
And then the final blow was dealt to confirm their suspicions.   Jesus allowed Himself to be arrested.  He didn't defend Himself when accusations were heaped on Him.   
If He were truly God, they thought, He would not have allowed Himself to be convicted by the authority of man.  The God they thought they knew would never have allowed Himself to be humiliated, whipped, beaten, ridiculed and then nailed to a cross.  The God they thought they knew would never have been held to that cross by three pitiful nails. 
Now here's the most amazing part of all.  Those nails didn't hold Jesus to that cross.  At any time God could have sent angels down to whisk His beloved Son away … away from the pain and heartbreak that he suffered. 
No, Jesus was held on that cross by His love for you and me.  Jesus was the only one who could do it, and He did it for us.
That's the message of the cross – that you and I can be reconciled with God eternally through Christ's sacrifice!   It's a free gift from a loving God.  Will you accept God's gift today?
My prayer for today:
Heavenly Father, thank you for sending Jesus to save me from my sins.  Thank you that you loved me enough to send a perfect sacrifice, so that we could live together eternally. I confess that I am a sinner and need forgiveness.  I ask you to come into my heart, and I commit to following Jesus as my personal Lord and Savior.  In Jesus' name, Amen.
Application Steps:
This Easter take time to consider why Jesus had to die on the cross.  Thank God for this sacrifice. 
Reflection points:
Why do you think the message of the cross is foolishness to those who don't know God?
How do people confuse the world's power with the power of God?
What does the cross mean to you?
Have you accepted Christ as both your Savior and the Lord of your life?  If not, make today the day to invite Jesus into your heart and life.
Power Verses:
Colossians 1:19  "For God was pleased to have all his (Jesus) fullness dwell in Him, and through Him to reconcile to Himself all things, whether things on earth or things in heaven, by making peace through His blood shed on the cross."
Romans 3:23-25a  " …since all have sinned and fall short of the glory of God;they are now justified by his grace as a gift, through the redemption that is in Christ Jesus, whom God put forward as a sacrifice of atonement by his blood, effective through faith.  (NRS)
Matthew 16:24-26 "If anyone would come after me, he must deny himself and take up his cross and follow me.  For whoever wants to save his life will lose it, but whoever loses his life for me will find it.  What good will it be for a man if he gains the whole world yet forfeits his soul?"  (NIV)
Ephesians 3:16-17a  "I pray that out of his glorious riches he may strengthen you with power through His Spirit in your inner being, so that Christ may dwell in your hearts through faith."  (NIV)
Galatians 6:14 "May I never boast of anything except the cross of our Lord Jesus Christ, by which the world has been crucified to me, and I to the world."  (NRS)
Additional Resources:
Who Holds the Key to Your Heart?  By Lysa TerKeurst
http://www.gospelcom.net/p31/resources/key.html
P31 Woman Magazine by Proverbs 31 Ministries
http://www.gospelcom.net/p31/resources/p31woman.html
The Ultimate Makeover, by Sharon Jaynes
http://www.gospelcom.net/p31/resources/makeover.html