Encouragement for Today 04-08-05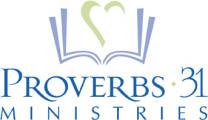 April 8
Encouragement for Today
"The Meter Reader"
Wendy Pope, Speaker Team Member
Key Verse:
2 Corinthians 13:5, "Check up on yourselves. Are you really Christians? Do you pass the test? Do you feel Christ's presence and power more and more within you?" (TLB)
Devotion:
As parents, our children perceive us to be experts on every subject.  From their vantage point, there isn't any question we should not be able to answer.  We should know what everything is, what it does, and why it does what it does.  I have to admit, I have taken pride in knowing most answers, or at least knowing enough to make it sound like I am an expert.  This was all working in my favor until trucks, bulldozers, and "workermen" came into the picture.
Realizing that I could not talk intelligently about such things with my son, I went to the book, the book of construction equipment.  Together we learned.  I can proudly say I now know the difference between a skid steer and an excavator; a backhoe and a bulldozer; a baler and a harvester.  It thrills me to be able to stop by a construction site and talk "workerman" with my son.
Driving home from preschool one day he spotted a truck he had never seen before.  He was thrilled at seeing the "workerman" and was quick to inquire who he was and what he was doing.
Fortunately, I recognized the truck as a meter reader truck.  (I don't believe that is the technical name, but for a four-year-old it worked.)  I identified the truck and driver for Griffin.  His response was, "What does a meter reader do Mommy?"  Being trained to think on my feet, I answered without hesitation, "He reads the meter on the house to see how much power the people who live in the house have used."  He was satisfied with my answer and looked for the next wonder he could ask me about.  He was satisfied, but the Holy Spirit led me to a question about my own life, "If you had a meter to measure the amount of Holy Spirit power that you used today, what would it say?"
The question caught me off guard and convicted me.  So much of my time is wasted complaining or whining about situations or circumstances in my life.  I forget, until I am the middle of a crisis, that God's Word says that as a child of God I have the power to overcome.  In fact, the victory is already mine.  We, as believers, put ourselves through needless worry and anxiety because we don't use what God has given us - His power.  In Ephesians chapter one verse twenty, that power is likened to the power that raised Jesus from the grave.  Now that is some serious power, isn't it?  I don't know of any problem that kind of power could not help.  Imagine how effortlessly we could sail through our troubles if only we would use what has been given freely to us.
If Heaven's "meter reader" came to read your meter, what would it say?  High usage or barely turned on?  Life can be challenging, and it is not meant to be lived independent from the source of our power, Jesus Christ.  Tap into The Power Source today and feel your power surge.
My Prayer for Today:
Lord, You are all powerful.  I know Your Word says I can tap into Your Power as a believer.  Help me to believe it.  Help me to call upon it when I need it, and not to try to settle things myself.  My efforts have proven futile.  I need You every minute of every day.  Come and reign in me!
Application Steps:
In a Bible concordance, look up the word "power."
Find several verses in the Bible about power.
Write them down on index cards and post them in your house, in your car and carry them in your purse.
Reflection Points:   
Do I really believe what God's Word says?
In what or whom do I put my faith?
Can my faith move a mountain?
Power Verses: 
Hebrews 11:6, "But without faith it is impossible to please him: for he that cometh to God must believe that he is, and that he is a rewarder of them that diligently seek him."  (KJV)
Matthew 17:20, He replied, "Because you have so little faith.  I tell the truth, f you have faith as small as a mustard seed, you can say to this mountain, 'Move from here to there' and it will move.  Nothing will be impossible for you."  (NIV)
Ephesians 1:19-20. "And His incomparable great power for us who believe.  That power is like the working of His mighty strength, which He exerted in Christ when He raised Him for the dead and seated Him at his right hand in the heavenly realm."  (NIV)
Additional Resources: 
Living Life on Purpose, by Lysa TerKeurst
http://www.gospelcom.net/p31/resources/livinglife.html
Life Planning Journal, by Lysa TerKeurst
http://www.gospelcom.net/p31/resources/lifejournal.html
Radically Obedient, Radically Blessed, by Lysa TerKeurst
http://www.gospelcom.net/p31/resources/radical.html
Becoming a Woman Who Listens to God, by Sharon Jaynes
http://www.gospelcom.net/p31/resources/womanlistens.html