Encouragement For Today 12-17-03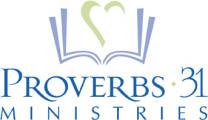 December 17, 2003 
Encouragement for Today
Love One Another, Part II
Glynnis Whitwer
Key Verse:
"Anyone who claims to be in the light but hates his brother is still in the darkness. Whoever loves his brother lives in the light, and there is nothing in him to make him stumble." I John 2: 9 -10 (NIV)
Devotion:        
Imagine life in darkness. During the two months of winter, residents of Barrow, Alaska live in total darkness. That must be difficult. But it's incomparable to living in spiritual darkness.
In this letter to Christians in Asia, John warns of the danger that hate can bring to the spiritual life of a believer. Hate can mire a believer in spiritual darkness, hampering growth and oneness with Christ. On the other hand, loving our brothers and sisters in Christ allows us to live in the light, and keeps us from stumbling. The fact is, love does as much for us as it does for the recipient of our love.
One of the biggest benefits of loving each other, is we aren't hating. That sounds elementary, but it is impossible to move in two directions at once. Believe me, I have tried. You should see me on a busy school morning trying to go four directions at once. When you are focused on trying to love someone, you aren't thinking about how they have offended you.
Love keeps us from stumbling, or in other words, sinning. Hate cultivates all types of sins like anger, resentment and unforgiveness. These sins not only keep us from intimate fellowship with God, they keep us in darkness.
How is a Christian supposed to respond to the command to love each other when it seems almost impossible to fulfill? How can we stay in the light of Christ when our flesh pulls us towards darkness?
It starts with understanding how much God loves you. I'm not talking about a head-knowledge. Like, "the Bible says it, so it must be true." I'm talking about a deep-down-in-the-depths-of-your-heart knowledge. This is the knowledge that allows you to get back up when you've been knocked down. This is how you can love others in spite of untrue accusations, unkind words and hurtful acts. When you know that the Creator of the Universe intimately loves you, your capacity to love others grows.
We also need to realize that love comes from God. First John 4, verse 7 says, "Dear friends, let us love one another, for love comes from God. Everyone who loves has been born of God and knows God." I think verse seven is telling us that the love God wants us to show each other is not naturally within us. In the natural, I can't muster up this kind of love. It is evidence of our being "born of God." Unless we look to God to receive this love, we will not be able to love each other as God desires.
Finally, we are to love with concrete actions. Many people wait to experience the feeling of love before acting on it. Sometimes when I just start walking out love with actions, the feelings follow. God modeled loving with concrete actions. He sent His one and only Son into the world that we might live through Him. We need to show our love to each other in ways that believers and non-believers will see. Perhaps it's going out of your way to run an errand for a friend, watching her kids so she can get a haircut, helping her with laundry when she's overwhelmed, or a bag of groceries when money is tight. Love needs to step out of our minds and into our hands and feet.
One major difference between Christianity and other religions is found in this commandment to love each other. Jesus longed for his disciples to love each other in ways that would make the world know they were Christians. Today, let's begin to love each other in ways that will awe observers. Let's love in ways that will keep us from stumbling and will anchor us in the light.
My prayer for today:
Heavenly Father, thank you for loving me so much that you sent your Son to pay a debt I couldn't pay: the debt of my sin. Help me to experience Your love in a greater way. I ask for your love to fill me up and spill over to those around me. In Jesus name, Amen.
Application steps:
Evaluate your behavior to other Christians.
Consider if you are showing true Christian love.
If showing love is difficult for you, ask the Lord to reveal the reasons. Once they are revealed, take steps to deal with them. This might involve confession over unresolved anger or unforgiveness. It might involve talking with other Christians about your issues. It might even involve professional Christian counseling.
Identify people that you can begin to love with concrete actions.
Reflection points:
Is your understanding of God's love for you head-knowledge or heart-knowledge? How do you know?
Has love ever kept you from stumbling? Explain.
What keeps you from loving others? (Examples: money, time, fear)
What changes can you make in your life so that you are able to love others as God would have you do?
How can you show love with concrete action to at least one person today?
Power verses:
John 13:34 A new commandment I give to you, that you love one another, even as I have loved you, that you also love one another. (NAS)
Romans 12: 10-13 Be devoted to one another in brotherly love; give preference to one another in honor; not lagging behind in diligence, fervent in spirit, serving the Lord; rejoicing in hope, persevering in tribulation, devoted to prayer, contributing to the needs of the saints, practicing hospitality. (NAS)
Romans 13:8 Don't run up debts, except for the huge debt of love you owe each other. When you love others, you complete what the law has been after all along. (The Message)
Galatians 5:6 For in Christ Jesus neither circumcision nor uncircumcision has any value. The only thing that counts is faith expressing itself through love. (NIV)
Galatians 5:13-15 You, my brothers, were called to be free. But do not use your freedom to indulge the sinful nature, rather serve one another in love. The entire law is summed up in a single command: "Love your neighbor as yourself." If you keep on biting and devouring each other, watch out or you will be destroyed by each other. (NIV)
Additional resources:
Seven Life Principles for Every Woman by Sharon Jaynes and Lysa TerKeurst
http://www.gospelcom.net/p31/resources/sevenlife.html
The Ultimate Makeover by Sharon Jaynes
http://www.gospelcom.net/p31/resources/makeover.html
How to Have Healthy Relationships by Mary Southerland
http://www.gospelcom.net/p31/resources/healthyset.html