Tuesday, July 14, 2020
People of Purity
"Blessed are the pure in heart, for they shall see God" (Matthew 5:8 nkjv).
All too often people use the word holy in a negative sense, as in, "Oh, they're so holier-than-thou!" They're basically saying someone is conceited or uppity.
This isn't a good trait, of course. But we all should want to be holy men and women. In fact, the Bible says, "But as He who called you is holy, you also be holy in all your conduct, because it is written, 'Be holy, for I am holy'" (1 Peter 1:15–16 nkjv).
Now, we may think that being holy means never raising our voices or occupying much space. But that isn't holiness; it's weirdness.
Instead, let's spell the word holy this way: wholly, as in wholly committed. If you're wholly committed to Christ, then you'll be a holy person.
Jesus said, "Blessed are the pure in heart, for they shall see God" (Matthew 5:8 nkjv).
Today people speak of their hearts as their emotional centers. They might say, "My mind tells me one thing, and my heart tells me another" or "I'm just listening to my heart."
But be careful, because the Bible says, "The heart is deceitful above all things, and desperately wicked; who can know it?" (Jeremiah 17:9 nkjv).
When we talk about the heart as believers, we're talking not only about the emotional center but about the intellectual center as well.
So, to be "pure in heart" means that we're pure in our inner core. It means being people of purity.
But is it even possible to be pure today? Just like we easily dismiss the word holy, we also could dismiss the word pure. But "pure in heart" can be translated "single in heart." It means having a single focus in life. It means that you're a focused person—focused on your relationship with God.
Copyright © 2020 by Harvest Ministries. All rights reserved.
For more relevant and biblical teaching from Pastor Greg Laurie, go to www.harvest.org
and
Listen to Greg Laurie's daily broadcast on OnePlace.com.
Watch Greg Laurie's weekly television broadcast on LightSource.com.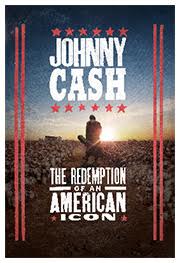 SPECIAL OFFER: Johnny Cash: The Redemption of an American Icon
Exclusive event! Only in theaters December 5, 6, and 7. Help reach over 150,000 people with the gospel at this unique event!
When you make a gift of $30 or more in the month of November, you can request a Fandango Movie Ticket (up to $15 value) to the screening of this documentary in thanks for your generous support.

Click here to find out more!