A Love Story Like No Other
By Keneesha Saunders-Liddie
For unto you is born this day in the city of David a Savior which is Christ the Lord. – Luke 2:11
This is my favorite part of the year. Every year I look forward to Christmas, not just for the food or gifts, but because it's my birth month. Of course, I especially look forward to commemorating the birth of Jesus.
So, let's begin the festivities, let's sing of his birth, let's remember the manger because Jesus came and dwelt among us. He humbled himself and took on human frame.
Have you ever saw the pencil maker become a pencil or the plane maker a plane? I think you get my drift. No one else can accomplish what Jesus did and that is why he is God above every god. What Jesus did defied comprehension and logic. How can the Creator become the created?
It's time to get the word out that Jesus is the reason for the season. It's why we celebrate. This time that we put aside is essential because if it's not set aside, we can forget. So this season, share the story of Jesus' birth with your family and friends. Let them know the miracle that took place just for them, for you and for me.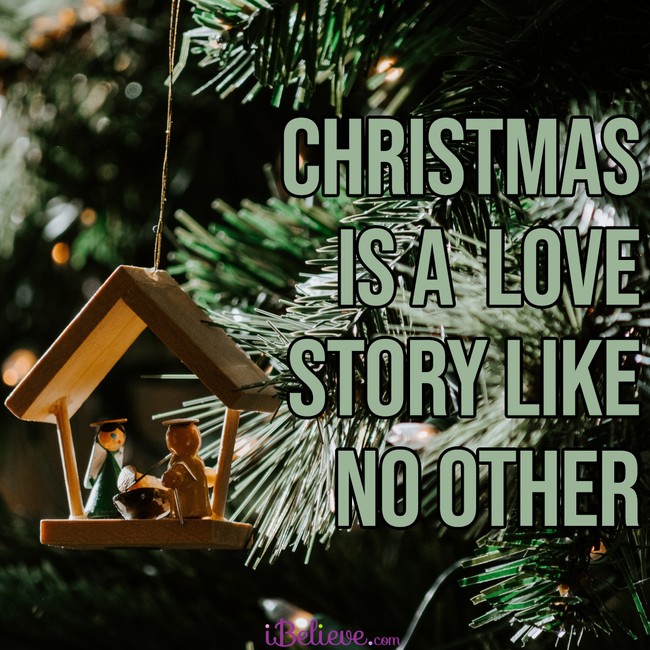 He took on human flesh with the ability to be tempted and sin, but he was 100% God and man and so he didn't sin. Rather, he obeyed his earthly mother and father and didn't usurp the authority of God-the father by showing his identity, until the day he was baptized and started his earthly ministry.
Jesus has shown us restraint and submission. Who are we to feel that we can't do the same? Jesus is small enough to be a fetus and big enough to hold the whole universe in his hands. What an awesome, awesome God we serve.
Jesus embraced the plans that the God-head planned before the world began and knowing his fate came anyway. What a love story! How he loves us!
Would you have done the same? If you knew beforehand that your death would be a torture and you were innocent, not guilty, would you still continue on the same path? You're human, just like I am, so you know we would be like Jonah and run. We avoid that kind of pain at all costs, but not our Savior.
He has loved us with an everlasting love and this is why we will celebrate him this Christmas! Let's remember the virgin birth and be thankful that Jesus made a way.
Dear Lord,
We are so thankful for your sacrifice. You sent your son to be born into this world as an innocent babe, and we just want to rejoice during this Christmas as we remember his incarnation. We will never forget the incarnation of Jesus and what it has done for us. We pledge to keep you at the center this Christmas season.
In Jesus name, Amen.
---
Keneesha is a wife, mom and writer. She is an avid reader of wholesome romance novels and a lover of writing. She is hoping to one day add author to her list of accomplishments. As a pastor's kid she fell in love with the way Jesus loved her at an early age and want to encourage others to live for him through her words. You can find more musings from her here https://womenlovinggodsway.com
For More Great Resources for Women, Visit iBelieve's Faith Channel.
Join licensed therapist Carley Marcouillier on Therapy + Theology each week as she tackles a common question related to therapy, mental health, and faith.

Listen to an episode right now by clicking the play button below!