Everyday Life Lessons
By: Meg Bucher
"For this very reason, make every effort to add to your faith goodness; and to goodness, knowledge; and to knowledge, self-control; and to self-control, perseverance; and to perseverance, godliness; and to godliness, mutual affection; and to mutual affection, love." - 2 Peter 1:5-7 NIV
Tweens don't like to ask questions. They would rather argue to the other side of town and back before admitting the slightest possibility of fault or failure. My personal favorite is the automatic defense mechanism that pounces at the first inquisitive inflection of my voice.
Today's verses are a lot to live up to. Like us, our kids feel the pressure to live up to standards they can't fully fathom. More frustrating to our tweens are the flaws they are just now realizing they have. Seeds faithfully planted and watered throughout their lives are breaking through the soil like a baby's first set of teeth. It hurts! These traits aren't just set it and forget it qualities natural abilities, athletic muscle memory or academic achievements will retain. These things will continue to be developed throughout their …and our …entire lives. 2 Peter 1:8 says: "For if you possess these qualities in increasing measure, they will keep you from being ineffective and unproductive in your knowledge of our Lord Jesus Christ."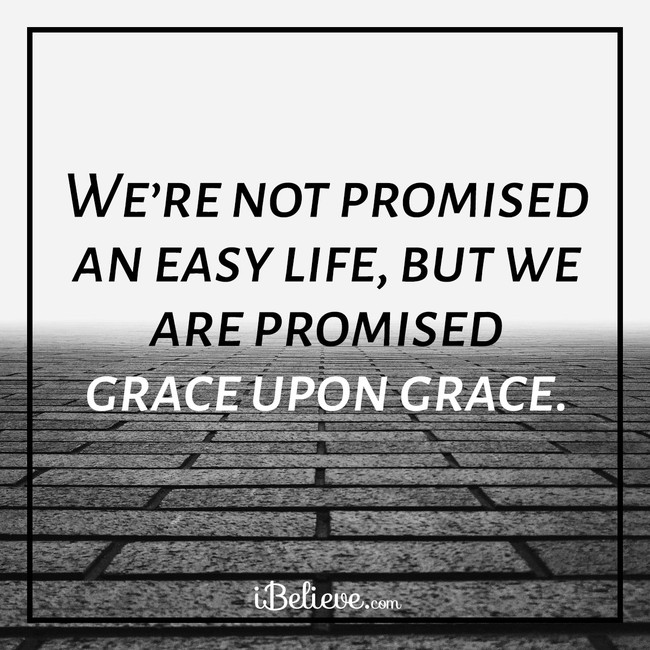 We all want to be productive. We want those things! Goodness, knowledge, all of it! But the work, and moreover humility, it takes to develop them requires perseverance. How do we persevere on the way to adding perseverance?! Christ. 2 Peter 1:9 says,"But whoever does not have them is nearsighted and blind, forgetting that they have been cleansed from their past sins."
Through Christ's cleansing of our sin, we walk out of our past and into His purpose. He is the One who develops our hearts to mirror His. When we seek, listen, and obey God's Truth, Christ is faithful to strengthen and prepare us for what's up next. 2 Peter 1:3-4 says, "His divine power has given us everything we need for a godly life through our knowledge of him who called us by his own glory and goodness. Through these he has given us his very great and precious promises, so that through them you may participate in the divine nature, having escaped the corruption in the world caused by evil desires."
Raising tweens is verbalizing one life lesson after another …all day long. The strength comes from Him. When we continue to leave our comfort zones in the pursuit of Christ, and push our tweens out of theirs towards Him, good fruit will follow. 2 Peter 1:10-11 says: "Therefore, my brothers and sisters, make every effort to confirm your calling and election. For if you do these things, you will never stumble, and you will receive a rich welcome into the eternal kingdom of our Lord and Savior Jesus Christ." Our salvation in Christ can neither be earned or lost by our achievements or failures. Following Jesus is difficult. We're promised grace, not ease. We will trip and fall over ourselves all the way to heaven, but Christ will faithfully continue to teach us life lessons all the way there.
---
Meg Bucher writes about everyday life within the love of Christ. She stepped out of her comfort zone, and her Marketing career, to obey God's call to stay home and be "Mom" in 2011. From that step of obedience her blog, Sunny&80, was born, a way to retain the funny everyday moments of motherhood. Meg is also a freelance writer and author of "Friends with Everyone." She loves teaching God's Word and leading Bible study, being a mom, distance running, photography, and the Cleveland Browns. Meg resides in Northern Ohio with her husband, two daughters, and Golden-Doodle.
For More Great Resources for Women, Visit iBelieve's Faith Channel.
Join licensed therapist Carley Marcouillier on Therapy + Theology each week as she tackles a common question related to therapy, mental health, and faith.

Listen to an episode right now by clicking the play button below!