God Will Not Fail You
By Tiffany Thibault
So be strong and courageous! Do not be afraid and do not panic before them. For the Lord your God will personally go ahead of you. He will neither fail you nor abandon you. - Deuteronomy 31:6
I was putting away our things one night, when I heard my daughter screaming from the garage. It was a blood-curdling scream, a scream with more terror than I had ever heard from my daughter ever! I ran to the garage, flung the door open and turned on the light. She stood there, white as a sheet, her little shoulders shaking as she sobbed.
"What is it?" I said, as I ran to her, throwing my arms around her in comfort.
"The light went off and I couldn't see." She sobbed. The garage door opener light had been on when she had returned to the garage to get her book, but as it was on a timer, it had turned off, leaving her in darkness, and filling her with terror in its unexpectedness.
Change comes often. We should expect it, but usually, when it comes, we get thrown into a tizzy, surprised at its suddenness. This Coronavirus has left our world ragged. This is sudden, It has caused permanent changes to the way our days look. We question the value of each activity. Closures have happened all around, many permanent.
This is a change we were not expecting. This is a change that causes great fear in many people around the world. Fear of catching the virus, fear of our loved ones getting sick, fears of stores running out of essentials and fear of the financial ramifications.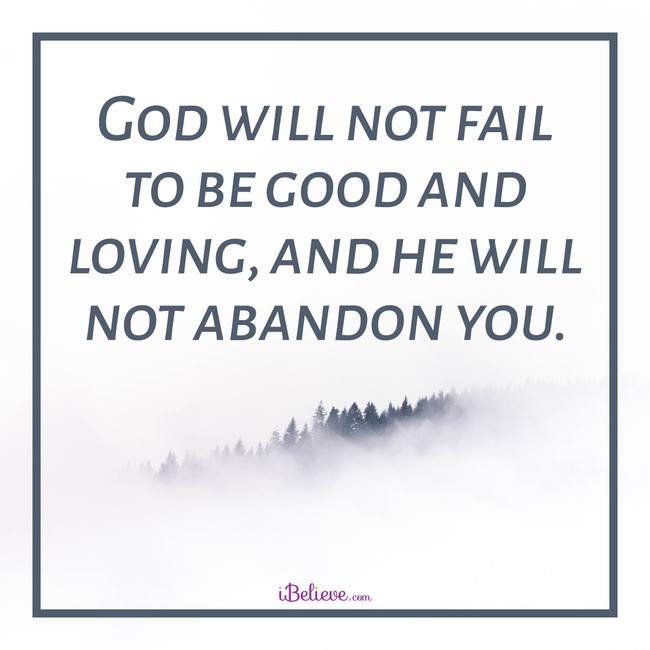 As a mom, I have had many conversations lately with my children about not being afraid or panicking with all that is happening around us right now. I know that I must be strong before them, regardless of the thoughts of fear that are trying to knock at my heart and thoughts.
I love the truth in this verse: So be strong and courageous! Do not be afraid and do not panic before them. For the Lord your God will personally go ahead of you. He will neither fail you nor abandon you. - Deuteronomy 31:6
Moses, the leader of Israel, spoke these words to his successor Joshua and to the people when they were preparing to face a very real enemy. An enemy that they had to fight so that they could have a place to live and worship as a free people. They didn't know that it would take many long years to fight their enemies.
As we continue to go about our days, with this virus still spreading all around the world, now is the time to put feet to our faith. We must remind ourselves and our children that God knows our tomorrows. We must remind ourselves that now is the time to trust Him even more. Let's spend even more time in the Bible and reread all the times that God helped people, how He healed many, how He moved in spite of bad circumstances and how He sustained His children during the suffering.
For the Lord your God will personally go ahead of you. He will neither fail you nor abandon you.
He knows your days. He knows your finances. He knows your future. Through all the changes our todays and tomorrows bring, He will not fail you and He will not abandon you during this time. He will continue to be with you. Let's trust Him through this pandemic, knowing that He will do something wonderful in our hearts, our homes and our testimonies.
---
Tiffany Thibault enjoys living life with her husband, two teenage daughters and one very large dog. She homeschools her girls, and loves to write and speak about Jesus. She loves long walks, coffee and anything chocolate. You can find her over at www.TiffanyThibault.com.
For More Great Resources for Women, Visit iBelieve's Faith Channel.
Join licensed therapist Carley Marcouillier on Therapy + Theology each week as she tackles a common question related to therapy, mental health, and faith.

Listen to an episode right now by clicking the play button below!