November 14
Evidence that Demands a Verdict
Now the Lord is the Spirit, and where the Spirit of the Lord is, there is freedom.
2 Corinthians 3:17, niv
And "where the Spirit of the Lord is, there is freedom" for you and me. Freedom from sin and selfishness and spiritual defeat and Satan's snares. Freedom to reflect Jesus as we are "transformed into his likeness with ever-increasing glory, which comes from the Lord, who is the Spirit" (2 Cor. 3:18, niv).
As we live moment by moment under the Lordship—the control of the Spirit—His character, which is the character of Jesus, becomes evident to those around us. The outward evidence of His inward filling of our lives is His "love, joy, peace, patience, kindness, goodness, faithfulness, gentleness and self-control" (Gal. 5:22, niv). Is there enough evidence of the Spirit in your life to demand a verdict from your closest friends and family members? The Holy Spirit empowers us, not just tolive for Jesus, but to belike Jesus as He forms Christ within us. (Gal. 4:19)
Just Give Me Jesus
©2004 Anne Graham Lotz. All rights reserved.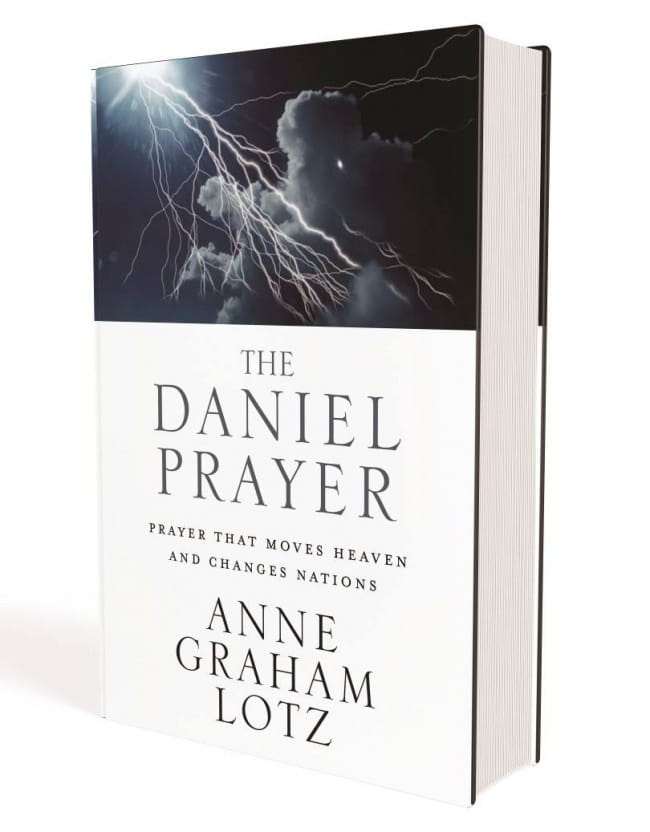 In Daniel chapter nine, Daniel poured out his heart in prayer. What happened? Heaven was moved, a nation was changed, and generations felt the impact. This is the kind of prayer that's possible for your life, and one that Anne Graham Lotz will help you understand in The Daniel Prayer. For more from Anne Graham Lotz please visit AnneGrahamLotz.org.