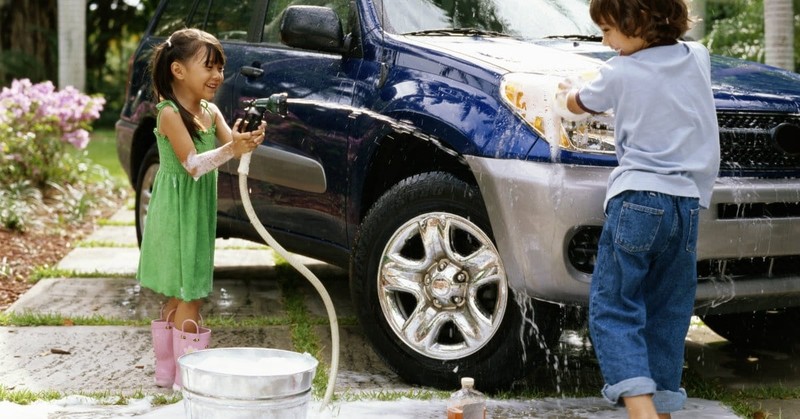 What Your Husband Really Wants for Christmas
By Lisa Lakey
I love Christmas shopping. I'll spend weeks before the big day searching for the right gift that conveys just what that particular person means to me or our family.
When it comes to my husband, on the other hand, I'm usually stuck. The man is hard to shop for. Outside of something with four-wheel drive or a large outboard motor, there isn't much he wants.
So where does that leave us wives who really want to express to our husbands just how much they mean to us? Read on. Here is what your husband really wants for Christmas.
Your involvement in his passions. My husband is an avid outdoor sportsman. Fishing, hunting, golf. He loves them all. Me, not so much. But I'll do it anyway to join that part of his world.
So plan something for just the two of you this season. Wrap up some his and hers camo under the tree, or pick up two copies of a book he has mentioned wanting. Whatever his hobby is, find a way to be a part of it.
Respect and admiration. To most men, respect = love.
So how do you gift respect for Christmas? Tell him all the ways his guidance has helped you over the years. Remind him of all the ways he is leading your family well and the many things you adore about him.
Sex. Seriously, ladies. Your husband wants your physical affection far more than any elaborately decorated package under the tree. He needs it.
Here's an easy present for your husband—no box or gift receipt needed. Just hang that mistletoe in the bedroom this year, and remind him he is still attractive to you and is the only man who can fill your needs.
And here is one more thing your husband would appreciate …
Some slack. My precious husband and I are like night and day all year long, but at no other time is it as apparent as it is during the holiday season. When I expect him to react to all the festivities with the same level of glee and zest as I do, it spoils it for both of us. And that is not how I want to spend the holidays with my love.
Need more tips for loving your husband well? Here's a podcast you might enjoy.
The good stuff: "Behold, the Lamb of God, who takes away the sin of the world!" (John 1:29)
Action points: What's one gift that really shows your husband what you think of him? You don't have to wait until Christmas morning to show him you care.
Visit the FamilyLife® Website