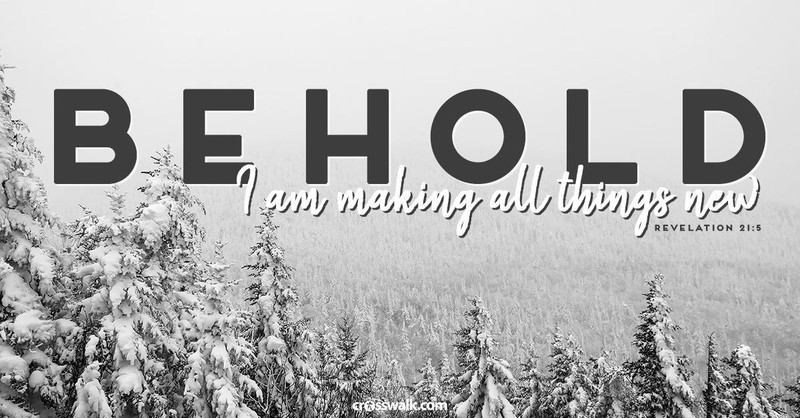 New Beginnings
"Moses My servant is dead; now therefore arise, cross this Jordan, you and all this people, to the land which I am giving to them, to the sons of Israel."
Joshua 1:2
Joshua was a faithful servant to Moses and God for years. Moses had died and Joshua watched as all his contemporaries, except for Caleb, die in the wilderness over a period of forty years. It was a new generation and there was a changing of the guard! Joshua was to take up the mantle of Moses and move God's people forward into the promised land. The old was fading in the distance and there before him was the door to the future. No doubt fear was present, and questions arose by doubters as to his ability to fill the shoes of Moses. After all, Moses had been used by God to do incredible things; things never seen before such as the plagues of deliverance from bondage, the parting of the Red Sea, healing from the deadly snake bites, manna from the sky, water from a rock, taking a tree and making the bitter waters sweet, constructing the tabernacle, the tent of meeting where God would speak to him face to face, the battles fought and the giving of the Ten Commandments.
Who could fill such shoes? What lay in store for him by following God? What new battles lay ahead? Moses had buried his wife during his leadership; along with countless others and he lost the privilege of taking the people into the promised land after wandering with them for forty years. If Moses had paid such a great price just to lead them to the desert, what cost would Joshua pay in the future leading them into battle for the land that God had promised?
As the old comes to a close and the new begins to emerge upon us, waves of doubts filled with fear can overwhelm the heart as it contemplates the unknown of what lies ahead. We look back, often with regret, from the days that have now slipped by at the blink of an eye and pray that the next year will be a better one. We often restrict our decisions based upon our limitations rather than on God's limitless power. I'm sure Joshua's first thought could have been; "Where do I begin?" But God made it very simple for Joshua, as He does for us. He told him two things to do, yes only two: arise and cross. Joshua could not remain where he was and fulfill the purpose God had for his life. He could not wallow in self-pity, grief or fear, recite a list of excuses, or wait for a more opportune time to emerge. He had to choose to get up, to stir his heart, to act upon the commands of the Lord going forth to obey all that He had told him to do. Refusing to arise and move forward will defeat the child of God who desires to answer the call of God upon their lives. Courage is not the friend of hesitation.
The second thing Joshua had to do was to cross the Jordan River. This river was the only thing standing between God's people and the land of Canaan. Stepping out into the waters of faith allowed Joshua and the people of Israel to cross over into their calling of God. He could not allow the Jordan to keep him from obeying God, no matter how impossible it seemed to overcome. He had to leave the "how to" to God.
When they stepped out into that water, God dried it up before them. After all, He parted an entire sea for them; surely He could part a river. God takes our Jordan's and dries them up before us when we move forward in faith with Him. It was the first step of obedience that cleared a path to walk across. If we cannot face the waters of difficulties in the land of comfort, how will we ever face the enemies in the land of war? God will always meet you at your place of obedience.
There are new battles ahead of us, new enemies to face, fears to conquer, new land to tread upon, and walls to bring down. With this New Year before us, beloved, let us say with the apostle Paul, "…One thing I do: forgetting what lies behind and reaching forward to what lies ahead" (Philippians 3:13). Arise, beloved one of God, step out into the waters of faith and behold the power of God to bring you into the land!
Take me to the regions beyond the Jordan.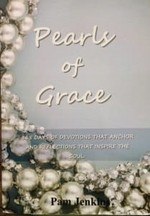 Pearls of Grace Devotional Book
Pearls of Grace is a book of devotions for the entire year, including a read through the Bible in a year calendar, broken down for every day. Beautifully written with encouraging words of hope and empowering words of joy and strength for every woman. Pam draws from the truth and richness of God's Word and gives real life examples in her down to earth style. A must have in your library, click here for more information.
For more from Pam Jenkins and Jabbok Ministries, please visit www.jabbokministries.com!
Listen to Pam Jenkins's daily broadcast on OnePlace.com.