Fresh Start
Embedded in the Jewish calendar of the Old Testament is the ultimate "reset button." Every fiftieth year, after a perfect set of seven "seventh years," the ram's horn was to sound and everything was to start afresh. (See Leviticus 25.) In the "Year of Jubilee," as it was called, all debts were cancelled, all contracts reworked, all property titles were cleared, and every working arrangement was to be renegotiated from scratch. There were mandatory family reunions, divinely sanctioned feasts, and extended vacations required for everyone. It was a time of contemplation, rest and new beginnings. While we may never find such a holiday on the date book of our modern avaricious culture, it is a refreshing biblical concept to contemplate. God is certainly a God of fresh starts. He is in favor of the periodic restart. In his generosity, he loves to grant us the grace to hit the "erase button" and start drawing a brand new picture. So if you feel like your life is hopelessly tangled up, or you think you've made a colossal mess of things, then call out to the God of the Jubilee, take a day off, and ask our gracious God for a brand new start. You might be surprised at how willing God is to say, "Let's start over."
-Pastor Mike
JUNE OFFER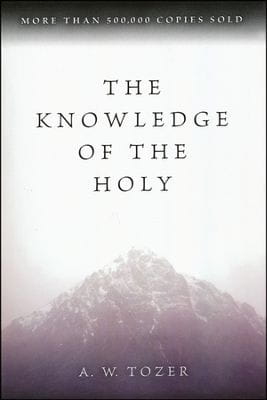 "The pursuit of happiness" is certainly our heart's default position. It is our nature to want to experience feelings of pleasure, gladness and enjoyment. Unfortunately, at the present time, we live in a corrupted world, encased in corrupted bodies, pitted against a very powerful corrupted enemy bent on luring us with "harmful desires that plunge people into ruin and destruction" (1 Timothy 6:9). And therein lies the problem with the pursuit of happiness. If we thoughtlessly follow our natural appetites we will undoubtedly fall into a snare leading to multiplied pain and misery.
However, true happiness won't come until we are with Christ. For now, the focus of our daily pursuit must not be happiness, but holiness. What if we woke up each morning and, instead of asking, "what can I do today that will make me happy?" we chose to say, "how can I be more holy today?" Holiness is a pervasive topic throughout Scripture. Unfortunately, it has fallen out of vogue with today's culture and even the church. We have lost our drive to be holy and righteous. We have replaced sanctification with license under the guise of grace. But if we are to be true followers of Jesus, obedient to His Word, then holiness must take a primary place in our lives.
This month at Focal Point we are excited to offer a resource to help pursue holiness, it's a book by A. W. Tozer called Knowledge of the Holy. In his introduction Tozer writes, "What comes to mind when we think about God is the most important thing about us." This classic work emphasizes why it is so important we have a right understanding of God, and delves into core issues like the mercy of God, the love of God and the holiness of God.
Request Knowledge of the Holy with your donation this month.
Click Here to visit Focal Point Ministries' website