Don't Grow Weary
In a world that rarely rewards truly good behavior, it is not a surprise that God's people would be tempted to grow weary in doing what is right. But don't. The Bible calls us to constantly renew our perspective and our strength, remembering that doing the right thing is always the right thing. After reminding us that "sowing and reaping" is an unwavering reality (even if the sprouts of consequence are long in coming), Paul calls the Galatian churches to "not become weary in doing good, for in the proper time we will reap a harvest if we do not give up" (Gal.6:9). We must not forget that God is on the throne and he will inevitably reward righteous behavior.
Don't give up. Don't despair. Keep faithfully following his path and upholding his precepts. In the end he will vindicate every good deed. In the meantime, look to him for strength. He can give you the perseverance you need. "The Lord gives strength to his people" (Ps.29:11) and God "increases the power of the weak" (Is.40:29). So ask him today for the courage, the power and the perspective to keep doing what's right regardless of what others may say. In time we will see it was all worth it.
-Pastor Mike
SEPTEMBER OFFER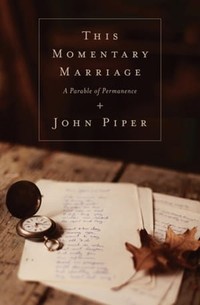 The teaching of marriage as a sacred covenant is so critical today. And it's so much bigger than two people—marriage and the family are the foundation for the church and society. Yet, there seems to be more messages from the pulpit on how to "clean up" the mess after the disaster of divorce than how to prevent divorce in the first place!
This month on Focal Point, we are devoted to teaching about marriage and it's importance to God and to the proclamation of the Gospel. To help you in this area, we have selected an important resource to supplement our radio broadcasts called, This Momentary Marriage by John Piper. This book presents a vision of marriage that is higher and deeper and more fulfilling than you could ever have imagined.
Request ​This Momentary Marriage by John Piper with your donation this month.
Click Here to visit Focal Point Ministries' website