A Simple Way to Think about Sanctification (1 Thessalonians 5:23) - Your Daily Bible Verse - July 18
BIBLE VERSE OF THE DAY: "Now may the God of peace himself sanctify you completely, and may your whole spirit and soul and body be kept blameless at the coming of our Lord Jesus Christ." - 1 Thessalonians 5:23
A Simple Way to Think about Sanctification
By David Powlison
The word sanctification is a five-syllable abstraction for the very human process of growing up and simply being and becoming human. When we think about how flourishing humanness is described in Scripture, it operates in two dimensions. One is that we learn how to walk with our Savior. A shorthand of this would be that we become increasingly childlike toward our Father whom we trust.
Then there's a horizontal dimension, that we become increasingly like our Savior. In a whole variety of ways—how we talk with people, what our priorities are, what choices we make, how we approach money, relationships, and decision making—we actually become helpful to others.
I like that shorthand: childlike toward our Father and helpful toward other people.
The 3 Tenses of Sanctification
One word of clarification that's helpful in defining sanctification is that it actually has a past tense, a present tense, and a future tense.
The Bible uses the word sanctification most often in the past tense: it says that you are a saint, that you have been made holy.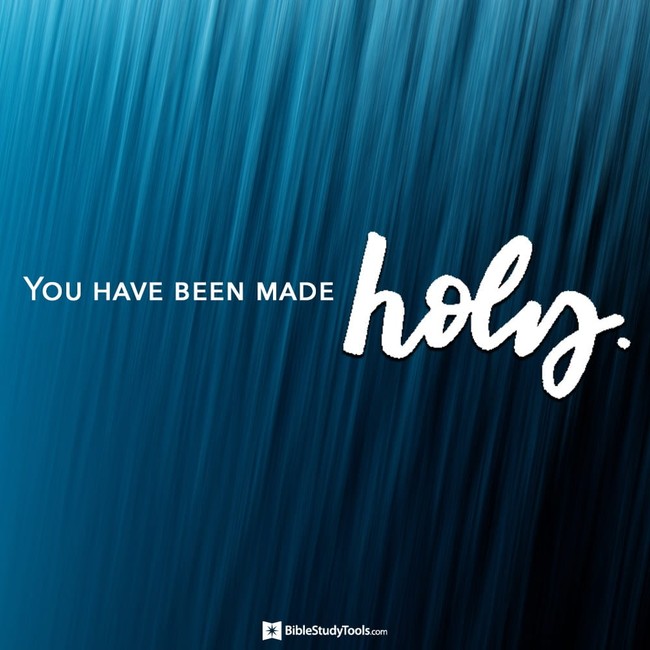 The present tense refers to our becoming holy, becoming childlike, becoming helpful—becoming both wiser in walking with and more conformed to the image of our Jesus.
And then sanctification has a future tense. On the last day when the battle is done and the race is run and we see him face to face, then we will be like him.
David Powlison (MDiv, Westminster Theological Seminary) is a teacher, a counselor, and the executive director of the Christian Counseling & Educational Foundation. He is also the senior editor of the Journal of Biblical Counseling and the author of Seeing with New Eyes, Good and Angry, and Speaking Truth in Love.
This post is adapted from "How Does Sanctification Work?" by David Powlison. It originally appeared on Crossway.org; used with permission. All rights reserved.
We want to experience God through the Bible… we really do!
But our good intentions fall flat when reading the Bible just doesn't seem to help us experience God in a real way. What should feel alive often feels confusing and boring and irrelevant. But it doesn't have to.
In the How to Study the Bible podcast, pastor and Bible teacher Nicole Unice brings life back to reading the Bible by walking listeners through her Alive Method of Bible study, helping us personally encounter God through his Word by giving us a practical, clear road map for understanding, interpreting and applying Scripture to our lives. Just click below to start listening now!