Keys to Living a Worry-Free Life (Matthew 6:27) - Your Daily Bible Verse - March 8
Keys to Living A Worry-Free Life
By Lynette Kittle
"Can any one of you by worrying add a single hour to your life? – Matthew 6:27
Worry and anxiety seem to be at an all-time high.
Like many, you may feel overwhelmed with social media's constant updates on changing world events. This continual source creates an atmosphere of uncertainty, wondering what will happen next, causing millions to live on the edge of the possibilities.
Still, God urges, "Cast all your anxiety on Him because He cares for you" (1 Peter 5:7).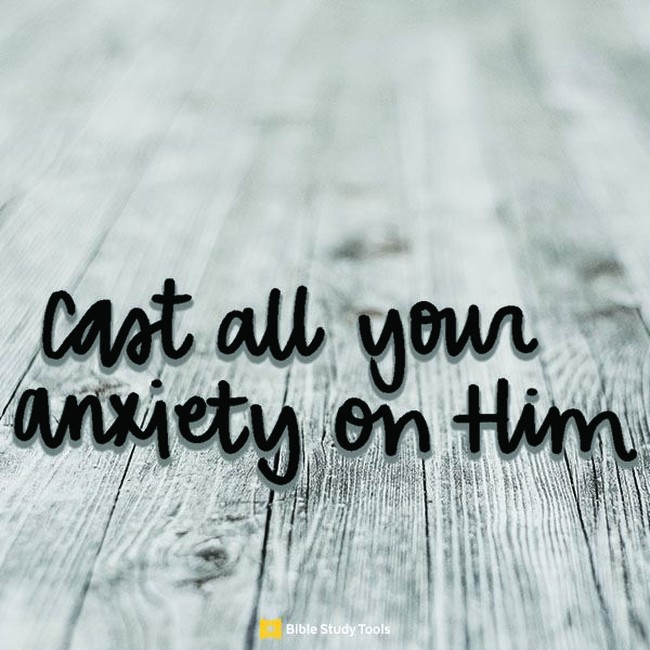 In this type of cultural climate, you may ask, "How is this possible to even live worry-free in the present-day atmosphere?"
Scripture explains the key to living anxiety-free is to instead of focusing on turbulent times, to turn your thoughts to prayer, petition, and thankfulness to God(Philippians 4:6).
Psalm 91:2 encourages you to look to the Lord as your refuge and fortress, trusting in Him rather than what is happening in the world.
As Isaiah 41:10 urges, "So do not fear, for I am with you; do not be dismayed, for I am your God. I will strengthen you and help you; I will uphold you with my righteous right hand."
By choosing to trust God and follow His strategy for living rather than depending on an ever-changing, unpredictable, shaky humanity, you'll begin to see your anxiety and worry level disappear.
Psalm 50:15 instructs to "Call on me in the day of trouble; I will deliver, and you will honor me."
Likewise, Psalm 55:22 states, "Cast your cares on the Lord and He will sustain you; He will never let the righteous be shaken."
Maybe though you're not even sure why you feel so anxious? If so, Psalm 139:23 encourages you to ask, "Search me, God, and know my heart; test me and know my anxious thoughts."
Or maybe you're not focused on world events but consumed with worry about just meeting your daily needs. If so, Matthew 6:8 describes how your Father in Heaven knows what you need even before you ask Him.
Take comfort in realizing God already sees what you need before you ask. Like Isaiah 65:24 describes, "Before they call I will answer; while they are still speaking I will hear."
If you feel it's all up to you to survive, choose rather to believe what Psalm 54:4 assures that, "Surely God is my help; the Lord is the one who sustains me."
No matter how unstable the world becomes, Psalm 23:6 describes God's faithfulness to you stating, "Surely your goodness and love will follow me all the days of my life, and I will dwell in the house of the Lord forever."
---
Lynette Kittle is married with four daughters. She enjoys writing about faith, marriage, parenting, relationships, and life. Her writing has been published by Focus on the Family, Decision, Today's Christian Woman, iBelieve.com, kirkcameron.com, Ungrind.org, and more. She has an M.A. in Communication from Regent University and serves as an associate producer for Soul Check TV.
We want to experience God through the Bible… we really do!
But our good intentions fall flat when reading the Bible just doesn't seem to help us experience God in a real way. What should feel alive often feels confusing and boring and irrelevant. But it doesn't have to.
In the How to Study the Bible podcast, pastor and Bible teacher Nicole Unice brings life back to reading the Bible by walking listeners through her Alive Method of Bible study, helping us personally encounter God through his Word by giving us a practical, clear road map for understanding, interpreting and applying Scripture to our lives. Just click below to start listening now!