When You Worry, Look to the Birds (Matthew 6:25-26) - Your Daily Bible Verse - April 13
When You Worry, Look to the Birds
By: Betsy St. Amant Haddox
"Therefore I tell you, do not be anxious about your life, what you will eat or what you will drink, nor about your body, what you will put on. Is not life more than food, and the body more than clothing? Look at the birds of the air: they neither sow nor reap nor gather into barns, and yet your heavenly Father feeds them. Are you not of more value than they?" - Matthew 6:25-26 (ESV)

A few weeks ago, I quite randomly decided to walk through a local museum's beautiful botanical gardens while killing time before school carpool line. I was roaming up the back path to return to my car when I heard a flutter of wings. I noticed a tiny bird inside the tall feeder posted on the side of the path. I paused to consider his plight, and the longer I looked, the quicker I realized he couldn't get out.
I snapped a picture on my phone and took my cell inside the museum to find him some help. The whole staff was puzzled as to how the little guy got in there in the first place, and immediately went on a staff-wide texting craze to find the gardener to go get him out. They thanked me profusely for taking the time to tell them and sprang into action. But all I could think about was how God cares for the sparrows—and the Gardener comes to set us free.
I left the museum in tears. Perhaps someone would have seen the little bird later and done the same thing I did—but God used me to notice, because you know what? I really needed that reminder.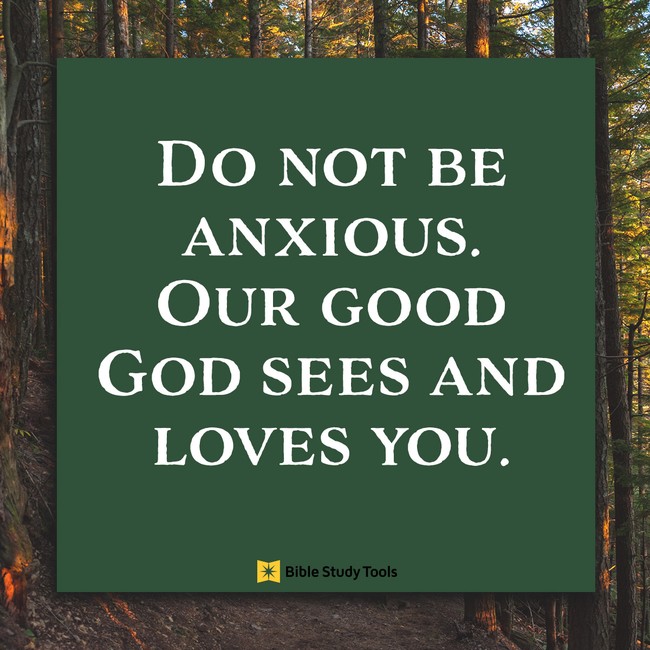 The Bible is full of the command not to worry, not to be anxious…and I fail at that regularly. I'm an author, so my imagination churns 24/7 and can conjure up some great plots that are perfect for fiction, but somewhat terrifying to apply to real life! It's a battle to control the "what-if's" and the "if-not's" and the "now-what's" of my heart and mind. But this command not to worry from the Lord isn't harsh, it's assuring. It's comforting. He's reminding us that worry is pointless—not because we're all doomed and can't do anything about it, because He's in charge. Because He watches over the birds and provides for them, and He will do the same for us.
Provision doesn't always come in the form we expect. I'm pretty certain that little bird didn't expect a brunette in her 30's with a cell phone to save him. If anything, I'd imagine he expected to be able to work his own way back out. But he couldn't. Only the Gardener held the key to freedom.
The same is true in our life. We can't work and strive our way out of worry and anxiety. Frantically flapping our wings (or our mouths!) won't free us. Neither will denial or insisting that we're fine, we're not trapped.
Only the Gardener can set us free.
If you're worrying today, about the plight of our nation or the amount in your bank account or the state of your child's heart or the condition of your marriage, please remember—do not be anxious. Turn your worry into prayers and wait for the Gardener! It might be a little uncomfortable in the meantime, and the rescue might not look exactly like you anticipated, but He'll come. He always comes.
Worry? It's for the birds.
---
Betsy St. Amant Haddox is the author of more than fifteen inspirational romance novels and novellas. She resides in north Louisiana with her hubby, two total-opposite young daughters, a vast collection of novels, and an impressive stash of Pickle chips. Betsy has a B.A. in Communications and a deep-rooted passion for seeing women restored in Christ. When she's not sweating it out at Camp Gladiator or trying to prove unicorns are real, Betsy can usually be found somewhere in the vicinity of a white chocolate mocha. Look for her latest novel with Revell, titled The Key To Love, coming October 2020. Visit her at http://www.betsystamant.com.
We want to experience God through the Bible… we really do!
But our good intentions fall flat when reading the Bible just doesn't seem to help us experience God in a real way. What should feel alive often feels confusing and boring and irrelevant. But it doesn't have to.
In the How to Study the Bible podcast, pastor and Bible teacher Nicole Unice brings life back to reading the Bible by walking listeners through her Alive Method of Bible study, helping us personally encounter God through his Word by giving us a practical, clear road map for understanding, interpreting and applying Scripture to our lives. Just click below to start listening now!