Don't Give Up on Church (Hebrews 10:24-25) - Your Daily Bible Verse - August 14
Don't Give Up on Church (Hebrews 10:24-25)
By: Betsy St. Amant Haddox
And let us consider how to stir up one another to love and good works, not neglecting to meet together, as is the habit of some, but encouraging one another, and all the more as you see the Day drawing near. - Hebrews 10:24-25 (ESV)
There seems to be a growing view from professing believers today that church attendance is not that important. It appears the contagious thought is something akin to "I don't need church—I have my own relationship with God." This viewpoint is still forgetting one important fact: the church needs you!
Growing up in the Bible belt in the 80's and 90's, church membership was a big deal. People didn't just "break up" with their church and search for another over every little issue like they do today. And trust me, there were issues, from debates over worship styles to carpet color preferences and beyond! But people took the concept of a church membership seriously, and like with every good and healthy relationship, they worked through their differences and hung in there. There was a sense of loyalty that's lacking in churches today, and the body is suffering for it.
Don't get me wrong—if you find yourself a member of a church that's not preaching the Word or adhering to sound Biblical doctrine, you should absolutely leave. But don't leave to the end of having "church" by yourself in bed on Sunday mornings. Find a Bible-preaching church with sound doctrine (remember they won't be perfect, because none are!) and plug in. Get involved. Use your gifts. Encourage, and be encouraged.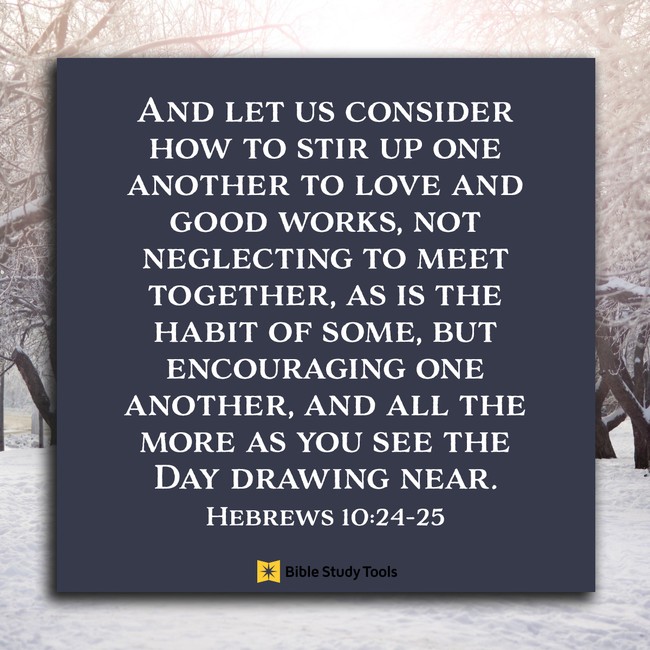 The Bible doesn't give the command in Hebrews 10 to not forsake the assembly as an arbitrary rule, but one for our own good, and for the good of fellow believers. Instead of focusing on what your church gives you, ask yourself how your gifts would benefit the body. Maybe you have admin skills your church office could really benefit from. Maybe you have the gift of prophecy or edification. Maybe you're a fantastic teacher, or a natural with babies and little children. Whatever your gifts are, there's a place for you and a role for you to fill.
Church hurt is a real thing, and maybe in the past, you've been burned by a pastor, a Sunday School leader, or a church member. We've all been there, and it's hard. It's legit. But don't shy away permanently from the body because of one bad experience (or two). If you're an arm, you're not going to thrive without the rest of the body of Christ supporting you—and the body needs that arm of yours!
Another big blessing of church community is spelled out in Hebrews 10—stirring one another up to love and good works. I don't know about you, but I'm much more motivated by teamwork and fellowship. I can be feeling down or moody on the way to church, but once I get there, I'm immediately refreshed by worship, fellowship, and a solid sermon. It's a reset that I need every week—and you do too.
Don't give up on finding a church home—and don't forsake the assembly. You're needed.
---
Betsy St. Amant Haddox is the author of more than fifteen inspirational romance novels and novellas. She resides in north Louisiana with her hero of a hubby, two total-opposite young daughters, a vast collection of coffee mugs, and an impressive stash of Pickle chips. Betsy has a B.A. in Communications and a deep-rooted passion for seeing women restored in Christ. When she's not sweating it out at Camp Gladiator or trying to prove unicorns are real, Betsy can usually be found somewhere in the vicinity of a white-chocolate mocha—no whip. Look for her upcoming novel with Revell, Tacos for Two, in October. Visit her at http://www.betsystamant.com.
We want to experience God through the Bible… we really do!
But our good intentions fall flat when reading the Bible just doesn't seem to help us experience God in a real way. What should feel alive often feels confusing and boring and irrelevant. But it doesn't have to.
In the How to Study the Bible podcast, pastor and Bible teacher Nicole Unice brings life back to reading the Bible by walking listeners through her Alive Method of Bible study, helping us personally encounter God through his Word by giving us a practical, clear road map for understanding, interpreting and applying Scripture to our lives. Just click below to start listening now!