How to Carry Christ into Every Room You Enter (Ephesians 3:17-18) - Your Daily Bible Verse - July 2
How to Carry Christ into Every Room You Enter (Ephesians 3:17-18)
By Rachael Adams
Today's Bible Verse: "Then Christ will make his home in your hearts as you trust in him. Your roots will grow down into God's love and keep you strong. And may you have the power to understand, as all God's people should, how wide, how long, how high, and how deep his love is (Ephesians 3:17-18)."
In the interest of keeping an orderly home, when I was growing up, my parents taught me to tidy throughout the day. Because there was always something in any given room that needed to be taken back to its original location, we would pick up things as we moved from one room to the next, transferring them to their rightful place.
While walking through the living room, we would grab a mug left on the coffee table and put it in the kitchen sink. While passing by the front door, we would pick up stray shoes and return them to the shoe rack. While visiting a bedroom, we would gather discarded clothing and hang it in the closet.
Now that I have a home of my own, I find myself trying to instill this mindset into my own children. Rather than waiting to tidy until the mess becomes overwhelming, this habit of continuously cleaning keeps the household running smoothly.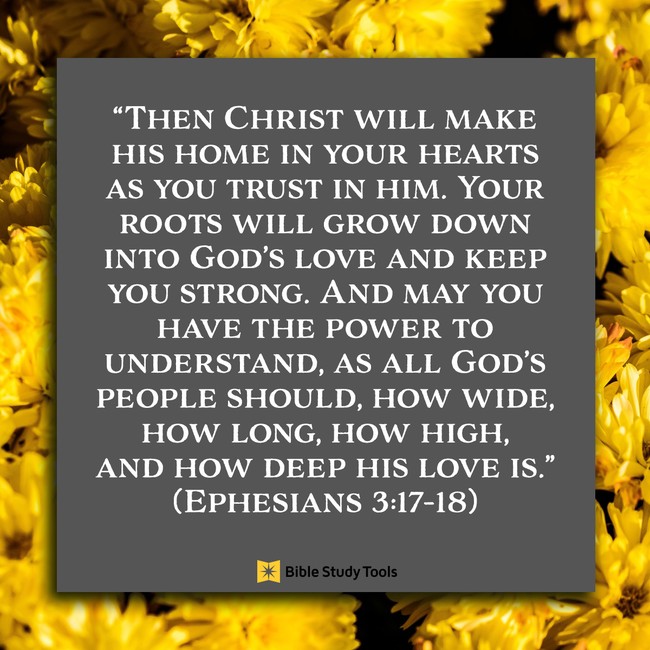 I got to thinking about how this concept applies to our personal and spiritual lives as well. What if every time we walked into a room of people we scanned the faces to see if there was anyone that looked a bit out of place? Perhaps someone who needed to be "picked up" emotionally? Possibly even taken to the Lord—the original place where they belong? Simply initiating a conversation with someone sitting on their own, lending a helping hand to someone busy in the kitchen, or offering to pray for someone who has revealed a problem in their life can bring harmony to an otherwise disordered situation.
Considering what we can "clean" in the room is only part of the equation. We need to also be mindful of what we bring into the room. Are we adding to the mess, or are we leaving the room and the people in it better than when we first entered?
Because we have Christ's Spirit residing in us, we carry His peace, joy, comfort, and love wherever we go. Through Him, we can change the atmosphere in any room, making it warm and inviting for all to come and stay.
I'm reminded of how Jesus modeled this behavior in His life and ministry. Throughout Scripture, we read how He simply walked along, noticing the people in His path—along the road, in the synagogues, in homes, in banquet halls, beside wells, and in the upper room. Even on the cross, He noticed the needs of the people around Him, promising to bring them into paradise with Him.
When we make room for God in our hearts, He always leaves us better than we were before. I pray we do the same as we carry Him with us into every room and try our best to leave it better than how we first found it.
---
Rachael Adams is a writer, speaker, podcaster, and founder of The Love Offering. Her heart's desire is to encourage women to realize their God-given purpose to live out our faith together by loving God, loving others, and learning to love ourselves. Rachael and her husband live in Kentucky with their two children. Connect with her online at rachaelkadams.com or @rachaeladamsauthor on social media.
We want to experience God through the Bible… we really do!
But our good intentions fall flat when reading the Bible just doesn't seem to help us experience God in a real way. What should feel alive often feels confusing and boring and irrelevant. But it doesn't have to.
In the How to Study the Bible podcast, pastor and Bible teacher Nicole Unice brings life back to reading the Bible by walking listeners through her Alive Method of Bible study, helping us personally encounter God through his Word by giving us a practical, clear road map for understanding, interpreting and applying Scripture to our lives. Just click below to start listening now!