Anxiety or Peace: What We Feed Will Grow - (Philippians 4:6-7) - Your Daily Bible Verse - March 25
Anxiety or Peace: What We Feed Will Grow (Philippians 4:6-7)
By: Anne Peterson
Today's Bible Verse: Do not be anxious about anything, but in every situation, by prayer and petition, with thanksgiving, present your requests to God. And the peace of God, which transcends all understanding, will guard your hearts and your minds in Christ Jesus. - Philippians 4:6-7
Have you ever noticed that however we choose to start our days seems to predict how the rest of the day will go?
I have a confession to make. I convinced myself that if I just had more information about Covid 19, I would feel less fearful. So I saturated myself with the news. My husband and I would sit in front of the TV and from morning 'til night. We would absorb all we could. My husband is a list maker and in no time, he had filled a spiral notebook with the numbers of those who had contracted the virus, those who recovered and those who sadly did not. I don't remember a time when we were more anxious than those first few months.
And then, after I talked with someone who stepped away from the news and found peace, it was my light bulb moment. Until that moment, I had convinced myself I would only feel peace with more information. I was wrong. Instead of alleviating my fears, I had been feeding them.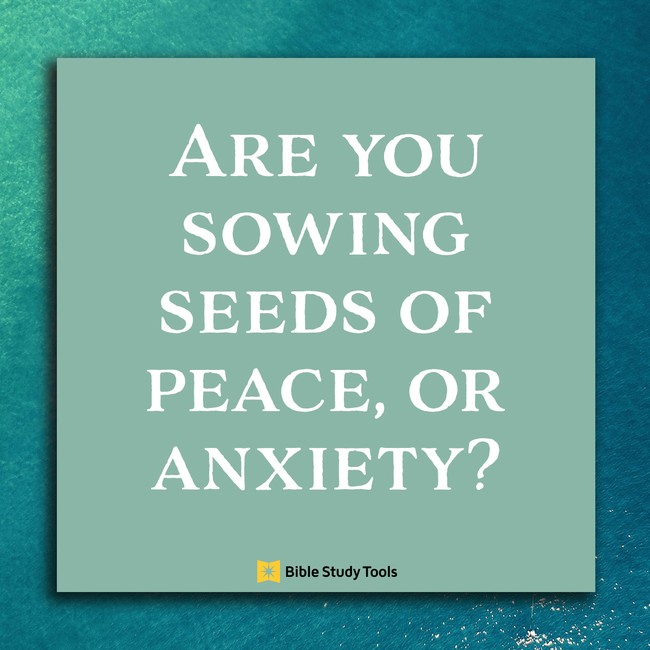 I decided to step away from the news and instead fill my mind with God's Word. I listened to sermons regularly. I learned what scripture had to say in light of the things our world was experiencing.
God wants us to feel safe and secure, but that security is found in him. We have read God is our refuge and strength, he is the one we can run to when we are in trouble (Psalm 46:1). God is a loving father who knows what's good for us. God knows what the alternative is when we move away from him and from his Word.
No matter what I have experienced in my life, God has always been there with me. He has been my guide, my comfort, and the one who meets my needs (Philippians 4:19). God fulfills them. He is our sufficiency (2 Corinthians 3:5). God is Jehovah Jireh, the God who provides. What's really exciting is that God provides our needs but it's not based on if we deserve it. God does it according to His riches in glory by Christ Jesus.
How are you feeling today? Are you anxious or peaceful? May I ask, what are you feeding? I have found that the more I get into God's Word, the more I want to read it. I encourage you to try it. And you will find your anxiety will lessen as your faith grows.
Peace that Lasts
God, why is peace so hard to hold,
it slips right through my hands?
Yet, anxious thoughts all cling to be,
till I can hardly stand.
He answers me, My Precious one,
The world is moving fast.
Be still and keep your eyes on me.
I'll give you peace that lasts.
Anne Peterson © 2021
---
Anne Peterson is a poet, speaker, published author of 16 books, including her latest book, Always There:Finding God's Comfort Through Loss. Anne's first memoir is: Broken:A story of Abuse, Survival and Hope. She has published children's books and poetry books, such as Droplets: Poetry for Those in Grief, and He Whispers: Poetic talks with God. Anne is also a regular contributor to Crosswalk.com. Anne's poetry has been sold in gift stores since 1996. Check out Anne's website at www.annepeterson.com or connect with her on Facebook.
We want to experience God through the Bible… we really do!
But our good intentions fall flat when reading the Bible just doesn't seem to help us experience God in a real way. What should feel alive often feels confusing and boring and irrelevant. But it doesn't have to.
In the How to Study the Bible podcast, pastor and Bible teacher Nicole Unice brings life back to reading the Bible by walking listeners through her Alive Method of Bible study, helping us personally encounter God through his Word by giving us a practical, clear road map for understanding, interpreting and applying Scripture to our lives. Just click below to start listening now!