Facing the Sorrow of Unfinished Business (John 20:23) - Your Daily Bible Verse - November 13
Facing the Sorrow of Unfinished Business
By Lynette Kittle
Today's Bible Verse: "If you forgive anyone's sins, their sins are forgiven; if you do not forgive them, they are not forgiven" - John 20:23
Have you known someone who passed away, an individual with whom you had unsettled business? A person you had worked hard to forgive in life, even though as far as you know, they never felt sorry for how they had hurt you, and never sought your forgiveness?
Even though in your heart, you forgave them, you had hoped and prayed they would one day be truly sorry for what they had done to you. Yet they left this earth, and you, with unfinished business.
If so, you've most likely tossed and turned at night, experiencing a range of emotions including disappointment, anger, sorrow, regret, and more. Especially if the person knew their life was coming to an end, yet they still didn't reach out to seek forgiveness in their final hours.
Sometimes we believe that if the person who hurt us passes away, like a parent or spouse, their death will bring peace to our lives. However, in reality, it usually brings more sorrow and regret because it leaves us with a sense of things being left unfinished.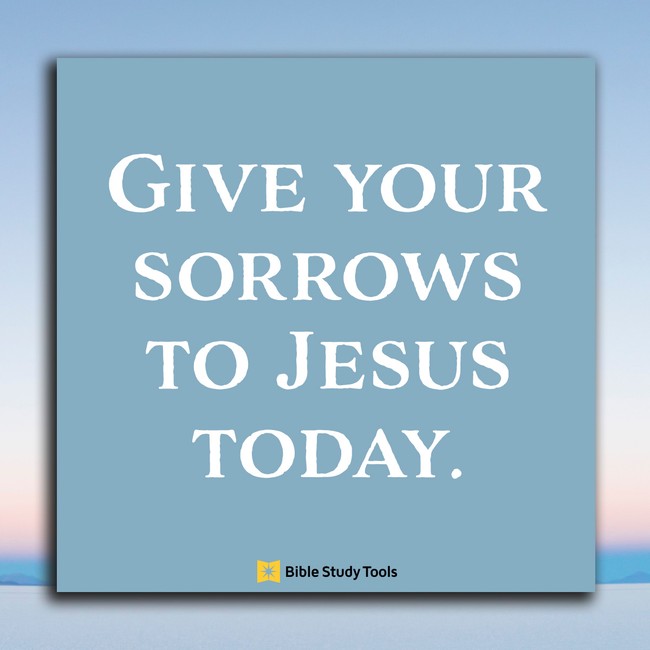 So how do we face the sorrow of unfinished business? How do we deal with dashed hopes, the ending of our dreams for a sweet reconciliation, and the letdown of unanswered prayers?
Below are three ways to let go of the sorrow.
1. Believe in God's Justice
Jeremiah 9:24, assures us of God exercising justice on the earth. Luke 18:7, explains, "And will not God bring about justice for His chosen ones, who cry out to Him day and night? Will He keep putting them off?"
Because we can trust God to make things right (Romans 12:19), we don't have to hold onto feelings of unfinished business, or the sense of failure because we didn't have the happy ending we wanted.
2. Examine Ourselves
2 Corinthians 13:5 urges us to, "Examine yourselves to see whether you are in the faith; test yourselves. Do you not realize that Christ Jesus is in you—unless, of course, you fail the test?"
We need to be willing to examine ourselves to see if we've really forgiven others or if in reality, our forgiveness was hinged on the hope of them coming to a point of asking for our forgiveness. Our sorrow may be a sign of lingering unforgiveness towards them in our lives.
3. Accept God's Forgiveness as Enough
John 20:23 states, "If you forgive anyone's sins, their sins are forgiven; if you do not forgive them, they are not forgiven."
If we discover we haven't really completed the process of forgiveness because we didn't receive the result we were hoping for in the situation, we can turn to God for our happy ending. As Philippians 1:6 promises, He who began a good work in us will carry it on to completion.
We can rest in knowing when God forgave us, and we extended His forgiveness to those who hurt us, the process is completed because Jesus finished it on the cross saying "It is finished" (John 19:30).
---
Lynette Kittle is married with four daughters. She enjoys writing about faith, marriage, parenting, relationships, and life. Her writing has been published by Focus on the Family, Decision, Today's Christian Woman, iBelieve.com, kirkcameron.com, Ungrind.org, Startmarriageright.com, growthtrac.com, and more. She has a M.A. in Communication from Regent University and serves as associate producer for Soul Check TV.
We want to experience God through the Bible… we really do!
But our good intentions fall flat when reading the Bible just doesn't seem to help us experience God in a real way. What should feel alive often feels confusing and boring and irrelevant. But it doesn't have to.
In the How to Study the Bible podcast, pastor and Bible teacher Nicole Unice brings life back to reading the Bible by walking listeners through her Alive Method of Bible study, helping us personally encounter God through his Word by giving us a practical, clear road map for understanding, interpreting and applying Scripture to our lives. Just click below to start listening now!