God Is Watching Over Our Lives (Psalm 121:7) - Your Daily Bible Verse - October 15
God Is Watching Over Our Lives (Psalm 121:7)
By Lynette Kittle
Today's Bible Verse: "The Lord will keep you from all harm—He will watch over your life" - Psalm 121:7
Years ago, my husband and I made a cross-country drive from Ohio to Alaska with two toddlers in tow, to do a summer ministry internship at a church in Anchorage.
Looking back now, I see how we could have made different, maybe better, choices along our journey.
One day, after driving hundreds of miles, our family of four stopped our camping van at a campground in South Dakota near the Black Hills. Soon after parking in our spot, the mid-afternoon skies darkened like nighttime.
Weary from the hours of driving, my husband decided to walk to the showers nearby to clean up but as soon as he left, as if on cue, the winds swiftly picked up as a tornado passed through the area.
As our van started rocking and shaking in the wind, campers, vehicles, tents, and gear began blowing over and across us. Quickly, fear tried to take hold of my heart as thoughts ran through my mind of what to do.
Would our camper be hit by debris? Do we need to take cover in the shower house? Should I grab our two small daughters and make a run for it?
My Split Decision
Instead of leaving the van, I fell to my knees before the front windshield in a very dramatic manner, praying passionately with arms uplifted and hands folded asking God to keep us safe. Forgetting how earlier I had turned the light on, and thinking my prayers were in private, I opened my eyes to see I had an audience watching me.
Under the shower house porch and directly before our van stood a group of people with jaws dropped open, watching my prayerful plea. Embarrassed to discover I was putting on a show, I hit the floor crawling to turn off the light.
Concerned about what people thought of my display, I stayed on the floor not wanting to get up to see if they were still watching. It was upsetting for me to think that they might possibly think I was purposely trying to put on a pious performance before them.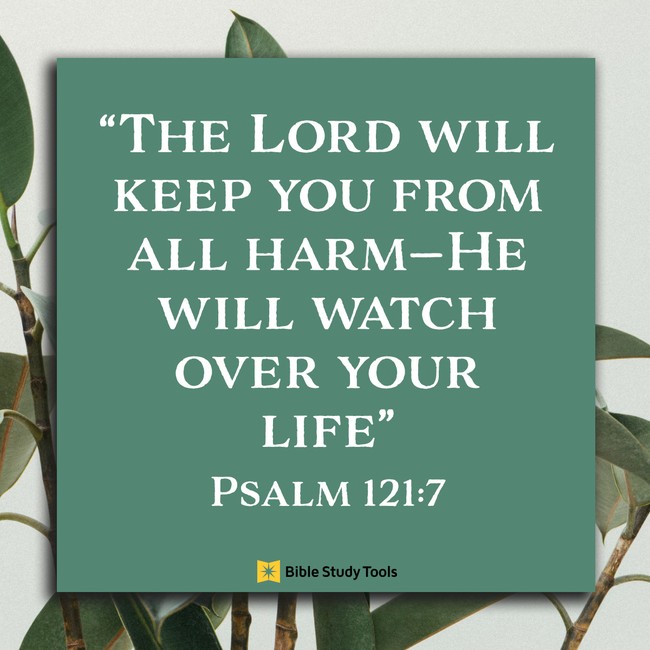 Although I couldn't see what was going on behind me as I prayed, in my eye-opening discovery the onlookers' expressions seemed alarming.
Still, even with all the debris passing by us, God kept us safe in our tiny van camper as destruction flew all around us.
Soon the winds calmed down and so did I, as my husband emerged from his shower, unaware of what had just taken place.
Maybe In God's Plan
Even though it wasn't my plan to put on a public prayer display during the storm, maybe, just maybe, it was in God's plan?
Possibly, instead of porch onlookers watching me disdainfully, as my imagination had proposed to me, possibly God worked through my praying? Maybe He ministered through it to comfort them, to cause them to pray, too, for the safety of all of us parked at the campgrounds that day?
Perhaps my passionate reaction to the storm's fury was His way of offering peace and comfort to those around us? Maybe through my actions, it gave onlookers a glimpse of God's watch and care over us in the darkest of times?
Thinking back to my bright camper light on during that dark day, it literally may have been a Matthew 5:16 moment for me. "In the same way, let your light shine before others, that they may see your good deeds and glorify your Father in Heaven."
---
Lynette Kittle is married with four daughters. She enjoys writing about faith, marriage, parenting, relationships, and life. Her writing has been published by Focus on the Family, Decision, Today's Christian Woman, iBelieve.com, kirkcameron.com, Ungrind.org, Startmarriageright.com, growthtrac.com, and more. She has an M.A. in Communication from Regent University and serves as associate producer for Soul Check TV.
We want to experience God through the Bible… we really do!
But our good intentions fall flat when reading the Bible just doesn't seem to help us experience God in a real way. What should feel alive often feels confusing and boring and irrelevant. But it doesn't have to.
In the How to Study the Bible podcast, pastor and Bible teacher Nicole Unice brings life back to reading the Bible by walking listeners through her Alive Method of Bible study, helping us personally encounter God through his Word by giving us a practical, clear road map for understanding, interpreting and applying Scripture to our lives. Just click below to start listening now!