A Prayer for Communication During Conflict
By D. A. and Elicia Horton
There is no fear in love. But perfect love drives out fear, because fear has to do with punishment. The one who fears is not made perfect in love. - 1 John 4:18
Learning to communicate in times of conflict is crucial for a healthy marriage. It's easy to assume that conflict is a bad thing and try to avoid it, but conflict is not inherently bad. In fact, conflict is a great tool that reveals past hurts and brokenness so that couples can confront them and find true healing.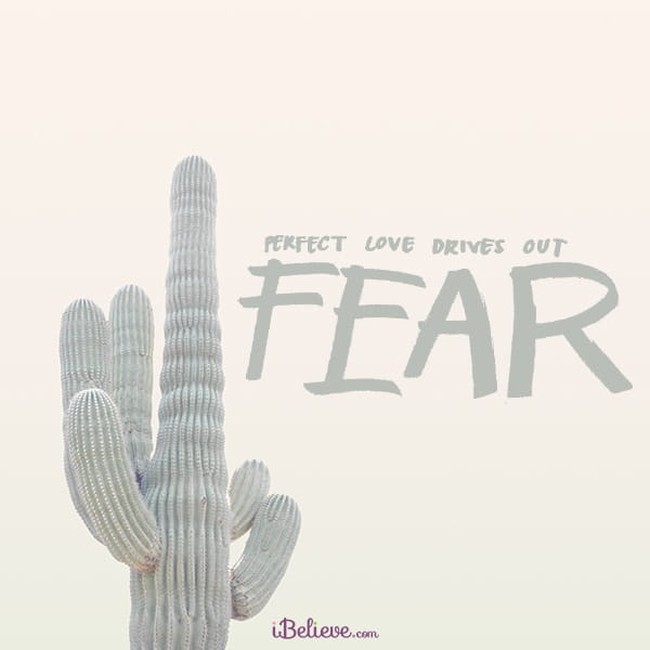 Healthy communication is how conflict can be resolved in marriage. Resolving conflict is different from avoiding or merely managing conflict. In our marriage, when we avoided conflict, we suppressed our pain until we'd blow up and have an argument that lasted for hours, followed by days of uneasiness. Managing conflict meant that we were putting Band-Aid solutions on gaping heart wounds that were becoming infected with bitterness. But there is a better way to manage conflict in the Christian marriage.
To successfully engage in healthy conflict resolution, you must first identify the ways in which you and your spouse deal with anger and disappointment. Often, anger stems from fear. Thinking of conflict in terms of the acronym FEAR will help you identify the four ways in which you might respond to your spouse when angry or disappointed:
Fight: Making verbal attacks with trigger words used to hurt your spouse; digging up past issues to justify anger.
Escape: Avoiding the conversation and issue by either refusing to talk about it, changing the topic, or simply walking away with no intention of coming back and discussing the issue.
Apathy: Responding as if you don't care or saying nothing to further upset your spouse.
Resolve: Taking time to locate the root issue of the argument, bringing it to the forefront of the conversation, and working to find a resolution.
In marriage, many arguments involve only the first three responses. When one person lashes out, the other retaliates, eventually leading to a shouting match and one spouse doing or saying something drastic. This has certainly been true in our marriage. We are still God's work in progress!
God has helped us learn to appreciate the extremely difficult times. The times that allow raw feelings to surface. We've seen each other at our worst; yet the gospel compels us keep on loving each other as God first loved us. Ultimately, love does endure all things.
If you want God to be at the center of your marriage, make sure you work to keep Him there, not leaving Him in the trunk like a spare tire, only to be taken out whenever you get a flat. In our marriage, we both have grown to realize that our spiritual growth and maturity help us love each other deeply, despite our flaws and lapses of judgment.
While it is important to invest and plan for your future together, it is even more important to invest in your spiritual growth as individuals. By doing so, you can truly give your spouse the best he or she deserves.
Marriage is hard work. It takes sacrifice. When you want to walk out the door, remember love believes all things, hopes all things, and endures all things—because love never ends. Remember the sooner you can get to the R in FEAR, the better. Once you're there, roll up those sleeves and bring it to the Lord with prayer.
Lord, I pray now for my marriage. Thank you God for my spouse. Thank you for your love for him/her, and for our marriage. Thank you that you are a champion of marriage and you want to see our marriage last. Lord, forgive me – so often I put myself first, and push you and my spouse to the backburner. Help me prioritize our marriage. Help me fight for it when it's hard, and to enjoy it when it's going well. Help me encourage and support my spouse in all she/he has going on. Help me Lord! I know that without your guidance and support I would stumble and fall. Help us put you first, and strengthen our resolve to work through the hardest parts of marriage. In your name I pray, Amen.
Taken from Enter the Ring by D. A. and Elicia Horton. Copyright © 2018. Used by permission of NavPress. All rights reserved. Represented by Tyndale House Publishers, Inc. To find out more, visit http://entertheringbook.com.
Want more Your Daily Prayer? We also have a podcast! This podcast is different than the written devotional you just read, but carries the same commitment to a closer look at Scripture each day. You can find out more by clicking the link below!
Now that you've prayed, are you in need of someone to pray for YOU? Click the button below!
Visit iBelieve.com for more inspiring prayer content.