A Prayer for Pre-Teen Parents
By Meg Bucher
I fumed about my older daughter's lack of timeliness, as I thrust the car door open and lunged in. Her little sister sat alone in the backseat, and worried tears streamed down her face. Stunned from watching her best friend run out of her sight, her seven year old voice was as panicked as her eyes were.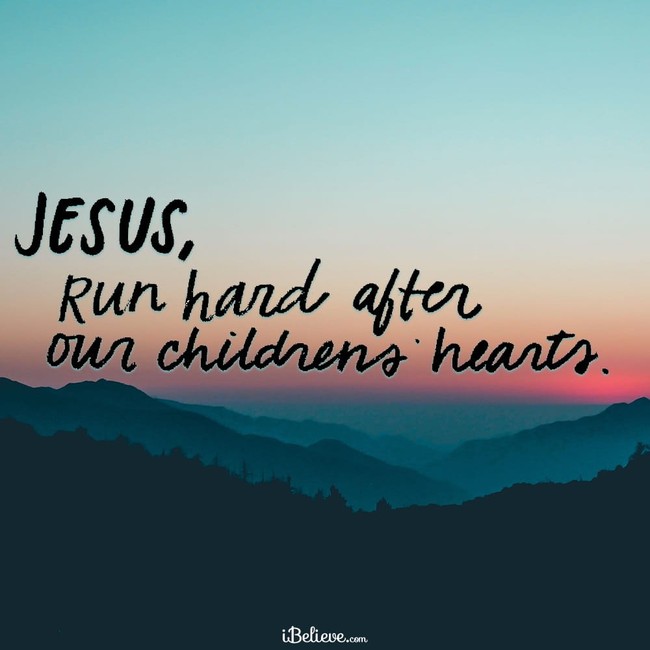 "I don't know where she went!"
The engine hummed and the door hung wide open, as I tore around the yard. We called out her name and searched the hiding places. Flashes of missing kids paraded through my mind as I ran along the edge of our property. Stopped cold, I reached into my pocket to execute every parent's worst nightmare.
"My daughter is …missing," I managed to verbalize, as I ached in prayer for God to protect her.
How had we gotten here?
That morning, I allowed the one thing that my daughter struggled with to snap my patience and leverage a war on her pre-teen emotional state. As she explained herself to the three police men parked at the end of our driveway that day, a guilt that I had failed her washed over me.
"Fathers, don't exasperate your children by coming down hard on them. Take them by the hand and lead them in the way of the Master." Ephesians 6:4 (The Message)
The original Greek word, parorgizo, means "to rouse to wrath, to provoke, exasperate, anger." (Strongs 3949) Exasperate means "to excite the anger of." (Merriam Webster). The only other time "parorgizo" is used in the Bible is in Romans 10:19, "With a senseless people I will anger you," in which Paul dug up question Deuteronomy 32:21 posed concerning the Jews missing the truth right before their eyes.
Blocking our past experiences causes us to lack empathy for what our children are going through. In our human impatience, we become behavioral-focused. It's easy to get caught up in how our children should be acting, but more important to pray into God's purpose for who they are.
My daughter ran back up the street that day, but she had run a half-mile to a wooded trail before she turned around.
"I just needed somewhere quiet to think."
"Take them by hand and lead them…" Instead of sparking their anger, pre-teens need us to teach them how to run to Christ in overwhelming moments.
Father,
Praise You for pre-teens, and all that they have to teach us about ourselves and Your love for us. Thank You for returning prodigals and run-aways home safely, and bless those that never had the opportunity to turn around and run home to safety before lesser intentions befell them.
Father, we ask your forgiveness today for lacking the patience and compassion that our children deserve. Help us to operate in the power of the Holy Spirit, especially in those heated moments when we are at the end of ourselves. Lead the next generation to compassionate prayer in moments of heartbreak. Teach them run to You, our Healer and our Comforter.
Jesus, run hard after our children's hearts, and those that we lead to Your feet. Embrace them with encouragement through our lives.
In Jesus' Name,
Amen.
---
Meg Bucher writes about everyday life within the love of Christ on her blog, http://sunnyand80.org. "Mom" is the most important calling on her life, next to encouraging others to seek Him first… authentically. A writer, dance mom, substitute teacher, youth worship leader/teacher and Bible Study leader, she can often be found having some kind of an adventure in the small little lake town where she resides with her husband of ten years, two daughters, and their Golden-doodle.
Want more Your Daily Prayer? We also have a podcast! This podcast is different than the written devotional you just read, but carries the same commitment to a closer look at Scripture each day. You can find out more by clicking the link below!
Now that you've prayed, are you in need of someone to pray for YOU? Click the button below!
Visit iBelieve.com for more inspiring prayer content.