A Prayer of Delight for God's Good Gifts - Your Daily Prayer - September 18
A Prayer of Delight for God's Good Gifts
By Meg Bucher
"And without faith it is impossible to please God, because anyone who comes to him must believe that he exists and that He rewards those who earnestly seek him." Hebrews 11:6 NIV
Certain times throughout the school year, my daughters start to get lazy. I start to get lazy. No one feels quite as exuberant about extra math and reading practice, and handwriting becomes illegible. That's when the prize bucket gets a makeover. There's always something little and tiny they are dying to collect, and so I fish for what that is at the moment. We've gone from Shopkins to Squinkies to Pocket-anythings. It seems just about any living creature can be found, replicated, pocket-sized and packed in a cute little collectable contraption.
"Okay, girls…" I drum-rolled as I laid out my new plan. "If you can do all of your work super extra neat… I will put (said animals) in the prize box."
Cue the screeches of delight.
"But!" I added, "I'm going to be really picky if I'm going to hand out such awesome prizes…"
The handwriting improved over the next couple of weeks, as did grades and morale… at least until the next holiday that involved passing out candy arrived.
Today's verse in Hebrews reminds us that, although faith is required in the hard walk of life we are promised, God wants us to be happy! He rewards us! He gives good gifts when we don't expect it, just to see us light up with delight.
A beautiful sunrise, an extra snuggle from our kids, an extra productive day, early flowers blooming… there is no end to the ways God chooses to love us. But he isn't picky. We only need to prayerfully pay attention to see the good gifts he showers on us.
Let's pray a prayer of thanksgiving for the good gifts God has given us.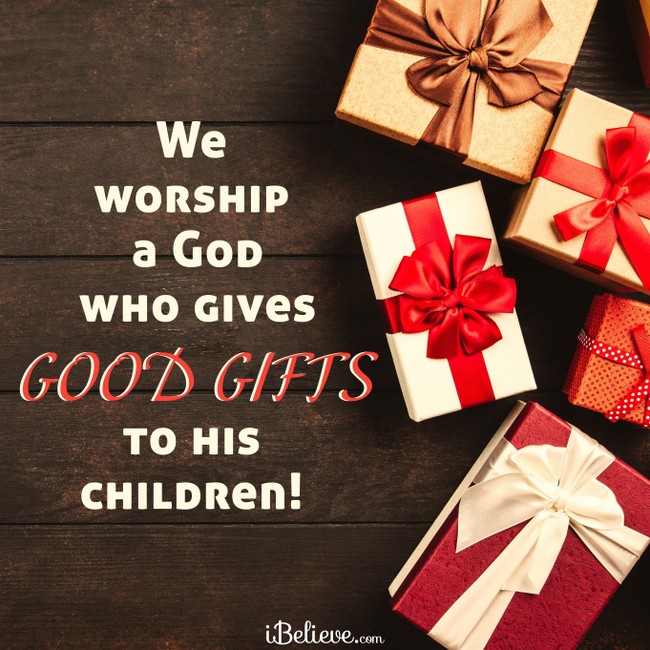 Father, we Praise You for Your compassionate love for us! Thank You for the gifts you give us. Every day is a gift, full of gifts for us to delight in. Help us have eyes to see the goodness you bless us with. And help us know this truth: we are blessed to be a blessing to others. With the good gifts you give, help us to likewise be generous. We love you, Father. In Your Name we pray, Amen.
Meg Bucher writes about everyday life within the love of Christ. She stepped out of her comfort zone, and her Marketing career, to obey God's call to stay home and be "Mom" in 2011. From that step of obedience her blog, Sunny&80, was born, a way to retain the funny everyday moments of motherhood. Meg is also a freelance writer and author of "Friends with Everyone."  She loves teaching God's Word and leading weekly Bible study, being a mom, distance running and photography. Meg resides in Northern Ohio with her husband, two daughters, and Golden-Doodle… all avid Cleveland Browns fans. 
Now that you've prayed, are you in need of someone to pray for YOU? Click the button below!
Visit iBelieve.com for more inspiring prayer content.