A Prayer to Ease Confusion
By: Kristine Brown
"Now faith is the assurance of things hoped for, the conviction of things not seen." - Hebrews 11:1 ESV
We hold the key to endless information at our fingertips. One click or swipe and we're instantly transported to the next current event, opinion, or tidbit of news. Real or fake? Can we trust the source? Yes, exposure to world happenings has its benefits. But sifting through each article, considering different perspectives, and staying up-to-date can get overwhelming.
Lately, I've been enticed with information overload, leaving me dazed and confused. What should I believe? Who should I listen to? When confusion threatens and I start feeling overwhelmed with it all, God's Word provides the antidote. The only thing that helps when confusion takes over is the certainty of my future hope.
"Now faith is the assurance of things hoped for, the conviction of things not seen." Hebrews 11:1
Chapter 11 of Hebrews gives us an inspiring look at the meaning of faith. It includes examples from biblical heroes who displayed faith, even though they didn't get to see some of God's promises during their time on earth. "And all these, though commended through their faith, did not receive what was promised, since God had provided something better for us…" (Hebrews 11:39).
Abel, Enoch, Noah, and more. Their lives showed strength through trials and offered the one truth we need to hold onto when confused by circumstances surrounding us. We have the one true God who gave his son to be our Savior. Jesus Christ, our living hope.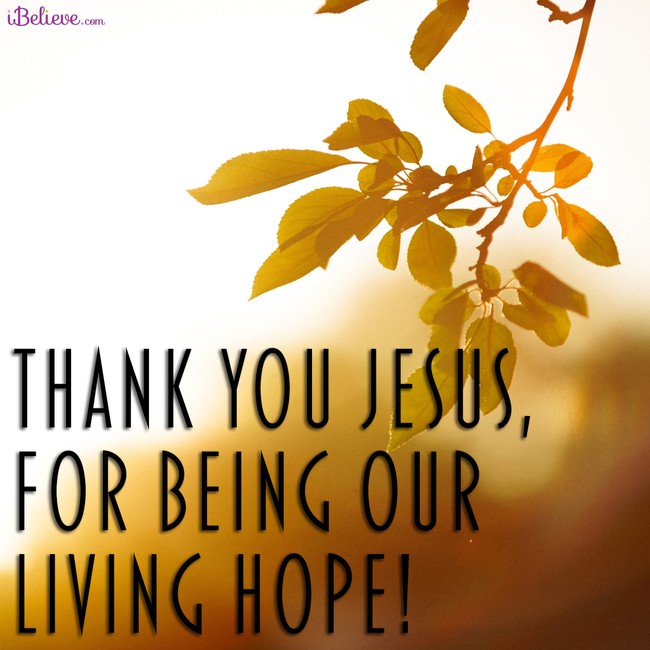 Our assurance in the hope of Christ will ease any confusion we feel.
As we go through our day, let's make choices that reflect the faith we have rather than the confusion created by the world. Uncertain times may abound, but God's promises remain certain. Let this prayer ease any confusion we may feel and bring us back to the assurance God freely gives.
Dear Heavenly Father,
Thank you for the truth of Your Word, which allows us to walk in confidence rather than defeat, and certainty rather than confusion. Sometimes in our effort to stay informed, we can get confused by all the voices of the world. Trying to sort out what's real and what isn't leaves us overwhelmed. Thank You for showing us a better way.
We claim Your promise that we can confidently say, "The Lord is my helper…" (Hebrews 13:6). Help us make life-giving choices today as we hold without wavering to the assurance of Your son Jesus. He is our one true hope.
Help us also look to Scripture for answers in the midst of all the differing opinions we hear. When we struggle to discern truth, we pray that your Word will be "a lamp to our feet, and a light to our path." (Psalm 119:105)
John 3:16 shows Your unending love for us with the simplicity we need in times of turmoil. "For God so loved the world, that he gave his only Son, that whoever believes in him should not perish but have eternal life." When our minds fall into the trap of confusion, bring this verse back to our remembrance. Let the assurance of Your message ease our confusion. You are worthy of our praise, Lord.
In Jesus' Name, Amen.
---
Check out author Kristine Brown's mini-study Walking with Hagar: A 5-Day Challenge to Following God's Plan. Discover more resources to help you become more than yourself through God's Word at her website, kristinebrown.net, or connect with her on Facebook.
Want more Your Daily Prayer? We also have a podcast! This podcast is different than the written devotional you just read, but carries the same commitment to a closer look at Scripture each day. You can find out more by clicking the link below!
Now that you've prayed, are you in need of someone to pray for YOU? Click the button below!
Visit iBelieve.com for more inspiring prayer content.