A Prayer to Have a Heart of Humility - Your Daily Prayer - May 29
A Prayer to Have a Heart of Humility
by Kristine Brown
"Therefore, as God's chosen people, holy and dearly loved, clothe yourselves with compassion, kindness, humility, gentleness and patience." (Colossians 3:12 NIV)
The day my boss informed me I'd been chosen as our school district's Teacher of the Year, excitement overwhelmed me. I couldn't believe I'd been selected for such an honor! Each year, the Teacher of the Year award was announced at the end-of-semester district luncheon, surrounded by lots of fanfare. This was certain to be a once-in-a-lifetime moment.
The announcement was kept secret until that special day, but the more my excitement grew, the more my pride swelled. I anticipated the feeling of being recognized in front of my peers. I started focusing more on my moment, and less on the One who equipped me to do the important work I'd been called to do.
To my surprise, the much-anticipated luncheon came and went without much fanfare at all. Because of last-minute scheduling changes, I was invited to the front of the room to quickly accept my 5-inch square plaque and enjoy a few brief seconds of applause for a job well done. Then back to my seat I went, as the rest of the announcements carried on.
I sat in stunned silence wondering how I'd let my pride get so out of control. A familiar verse came to mind, "Therefore, as God's chosen people, holy and dearly loved, clothe yourselves with compassion, kindness, humility, gentleness, and patience." (Colossians 3:12)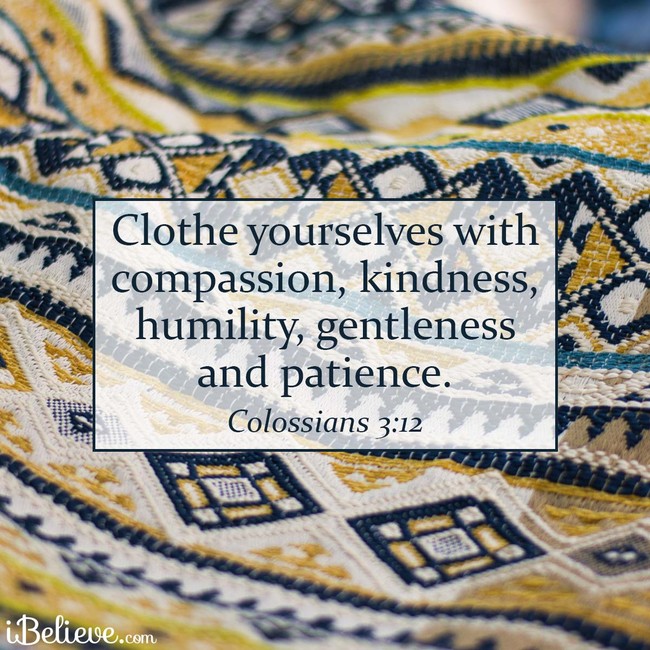 I'd always loved that verse. It perfectly represented the kind of teacher I wanted to be— someone who showed compassion, kindness, and gentleness in my classroom. And with junior high students, I had daily opportunities to practice patience! But thinking about Paul's words to the Colossians, I realized I'd conveniently skipped over an important part of that verse: the word humility.
When we go through our daily routines, working in positions out of the spotlight, we may not get recognized for the good works we do. We may feel unnoticed, or even unappreciated. Yet God wants us to keep humble hearts for a reason. The Believer's Bible Commentary defines humility in this context as "lowliness, or the willingness to be humbled and to esteem others better than oneself." By putting others before ourselves, we shine a light on the work Jesus has done in us rather than the work we do every day.
For the next several years, my teacher of the year award sat on a shelf in my classroom. Countless young people strolled past it without a second glance, and that's okay. It became a symbol which reminded me to keep a humble heart. Those precious students won't remember our time together because of a plaque on the shelf. They will remember the encouragement and support they received, and that's what matters.
Let's give thanks today for God's gentle reminders to "set our hearts on things above, not on earthly things" (Colossians 3:1). We will reach others with the love of Jesus when we seek a heart of humility and put Him first.
Let's pray:
Dear Heavenly Father,
Forgive me for being prideful. Sometimes I get carried away with the desire to be noticed for the work that I do. Thank you for reminding me not to chase after worldly accolades and awards. Help me to set my heart on you and your son Jesus.
Lord, your Word teaches me to "clothe myself with humility." Help me remember the humility Jesus showed as he endured the cross. Philippians 2:8 says, "he humbled himself by becoming obedient to the point of death, even death on a cross." Forgive me for thinking of myself as deserving recognition, and help me live under Jesus' example of true humility. I will put others first today, Lord. I pray that the people in my life will see the light of Jesus shine through.
In Jesus' name, I pray, Amen.
Photo credit: ©SalemDesign/BethanyPyle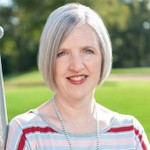 For more spiritual growth resources, check out the 5-day email study Walking with Rahab by today's devotion writer, Kristine Brown. You'll find weekly encouragement to help you "become more than yourself through God's Word" at her website, kristinebrown.net. Kristine is the author of the book, Cinched: Living with Unwavering Trust in an Unfailing God, and the companion workbook.
Teach Us to Pray is a FREE prayer podcast hosted by iBelieve writer Christina Patterson. Each week, she gives you practical, real-life tips on how to grow your faith and relationship with God through the power of prayer. To listen to her episode on What to Pray in the Morning for a Worry-Free Day, click below!


Now that you've prayed, are you in need of someone to pray for YOU? Click the button below!
Visit iBelieve.com for more inspiring prayer content.