A Prayer for Living Out the Truth - Your Daily Prayer - October 16
A Prayer for Living Out the Truth
By: Chelsey DeMatteis
Jesus answered, "I am the way and the truth and the life. No one comes to the Father except through me." - John 14:6
Live your truth. It sounds easy, simple, and freeing. But what happens when the truth someone chooses is separate from the only truth we have found in Christ? This way of seeking and living begins with pride invading our hearts and soon starts to bleed into the way we view our faith.
This struck my attention in 2019 when the phrase live your truth was becoming increasingly popular in America's culture. It deems it permissible to live in whatever form of "truth" you believe. But now we are seeing people's "truths" lived out in their lives, and it's not always pretty. For me, I not only see non-believers falling prey to this, but Christ-followers are falling for it too. None of us are immune from believing we can have a truth apart from Christ.
The lives of the wandering Israelites, as well as the story of Samson come to mind for me. Both stories show disobedience to God due to living by "truths" that had been sinfully woven together in their hearts. The Israelites blatantly show they did not trust God. They continued to try to take matters into their own hands and put their truth above what God wanted. They were not only dismissive of God's provision, but they did not want to live within the bounds of his commandments.
Then we have Samson, full of God's wisdom, who exchanged this gift to give higher priority to his fleshly desires. He dismissed the truth for a life that ended up leaving him empty. He chased a truth that looked good, felt good, and somehow... seemed good. Until it was not good - and he then knew it was never good. It was apart from God, fleshly desired, and filled with consequences God never wanted him to deal with. This is what false, pride-filled truth apart from God does.
Our society now is no different. Flirting and partaking in sin, choosing disobedience, living various forms of "false" truth, all while expecting to never deal with consequences. Scary, right? Something we want to run from, right? Praise God we have the choice to not participate in this way of living. By God's grace, we have the gift of discernment, wisdom, and clarity. You and I are called, commanded, and guided to live out His truth in the world around us. Jesus said in John 14:6 that "I am the way, the truth, and the life." He is it. His truth is our truth, end of story. So, to my brothers and sisters in Christ, I pray you join me in picking up our cross and living out the real truth of Jesus Christ to this ever-darkening world.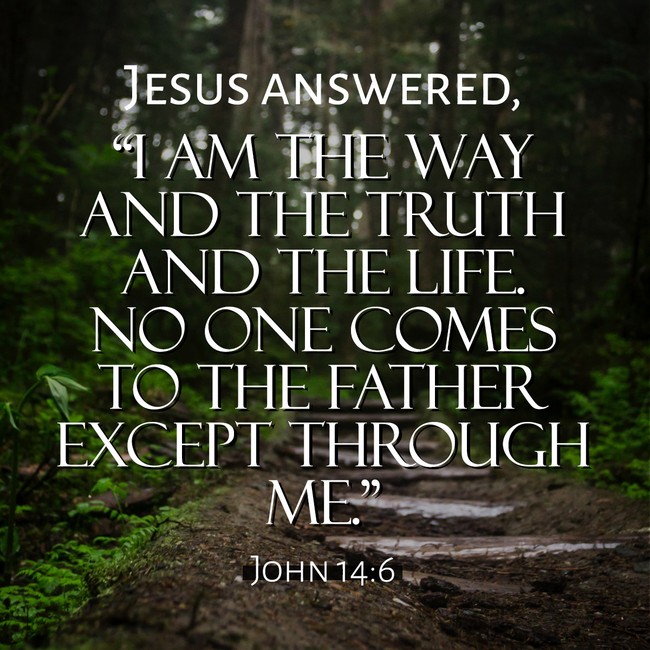 Pray with me...
Lord Jesus,
Help us to see your truth as the only truth. When our flesh begins to pull away, God, pull us back with reminders of who you are and who you call us to be. Jesus, remind us each day that you are the way, you are the truth, and you are life. By your grace, we live freely in who you are, and may we always celebrate that and steward people to follow you.
In Jesus' name, Amen.
---
Chelsey DeMatteis is a wife, SAHM, devotional writer, and the host of the weekly aired Living With Less podcast, birthed from John 3:30. Chelsey loves serving in her local church ministries, but the greatest ministry she loves to watch unfold is the one that happens in her heart and in her home. You can find more about Chelsey at her website - www.ChelseyDeMatteis.com.
Teach Us to Pray is a FREE prayer podcast hosted by iBelieve writer Christina Patterson. Each week, she gives you practical, real-life tips on how to grow your faith and relationship with God through the power of prayer. To listen to her episode on What to Pray in the Morning for a Worry-Free Day, click below!


Now that you've prayed, are you in need of someone to pray for YOU? Click the button below!
Visit iBelieve.com for more inspiring prayer content.