10 Proverbs for Friends When They Disagree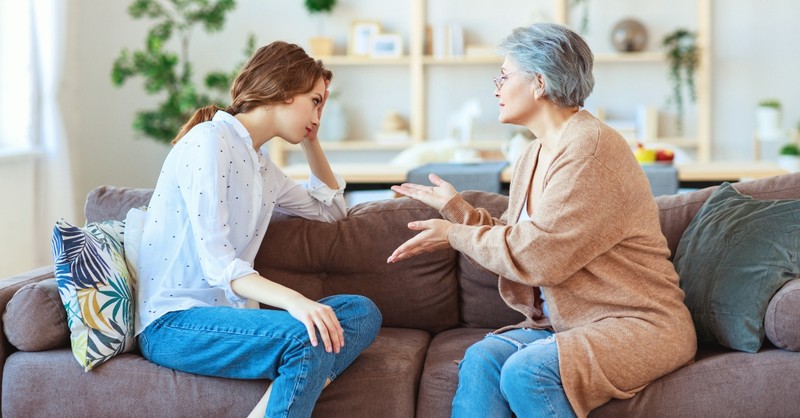 The book of Proverbs is found in the Old Testament of the Bible. Merriam-Webster defines proverbs as "a collection of moral sayings and counsels forming a book of canonical Jewish and Christian Scripture." Biblical proverbs can apply God's wisdom to everyday situations, including disagreements between friends. Solomon was the primary author of Proverbs, along with other contributors. Proverbs for friends can be a valuable and comforting tool when disagreements arise.
The proverbs of Solomon son of David, king of Israel: for attaining wisdom and discipline: for understanding words of insight: for acquiring a disciplined and prudent life, doing what is right and just and fair; for giving prudence to the simple, knowledge and discretion to the young—let the wise listen and add to their learning, and let the discerning get guidance—for understanding proverbs and parables, the sayings and riddles of the wise. (Proverbs 1:1-6 NIV)
What Does Proverbs Say about Friends?
Disagreement with friends? Have you experienced a differing view of a situation with a friend and wondered how to resolve the conflict? Proverbs for friends can be a helpful way to engage in conflict resolution. Listening is an essential part of any relationship. People have unique opinions and answers, and sometimes that may cause an argument or disagreement within a friendship. God gives us His Word. Scripture shares how God wants us to show love to each other.
Proverbs 1:17 shares that the fear of the Lord is the beginning of wisdom and knowledge. We are not called to rely on our own ways. We are called to trust in God. Proverbs speaks to those new in the faith and those who already have a deep relationship with the Lord.
When friends disagree, there is an opportunity for learning while showing humility and faithfulness to God. We don't have to agree with everyone, especially if we know the situation is sinful (Proverbs 1:10). Following a friend just to be included or liked is not how God wants us to make decisions. If there are questions, ask God for wisdom, discernment, and revelation in the relationship. Asking God for help is key to a growing faith and having a deep connection with God. Scripture tells us that when we stay in His Word, we will not be stuck even if we stumble (Proverbs 4:12).
If friends have differing opinions that cause an argument, God reminds us with His Word that anger can hinder a friendship. God wants us to show love at all times. "A new command I give you: Love one another. As I have loved you, so you must love one another" (John 13:34 NIV).
5 Proverbs to Read or Pray With a Friend
Sharing the Word of God is a way to show love, compassion, and kindness.
Perhaps reading these Proverbs and praying with a friend will aid in reconciling a dispute.
Cruel words are hurtful. The enemy tries to enter any relationship, and we must be ready for the attack. Showing the love of God through kind words and actions can bring resolution and peace.
"Light in a messenger's eyes brings joy to the heart, and good news gives health to the bones." (Proverbs 15:30 NIV)
"As iron sharpens iron, so one person sharpens another." (Proverbs 27:17 NIV)
"Trust in the Lord with all your heart and lean not on your own understanding: in all your ways acknowledge him, and he will make your paths straight." (Proverbs 3:5-6 NIV)
"Blessed is the man who finds wisdom, the man who gains understanding, for she is more profitable than silver and yields better returns than gold." (Proverbs 3:14 NIV)
"Hatred stirs up dissension, but love covers over all wrongs." (Proverbs 10:12 NIV)
Father, we ask for Your help in healing this disagreement. Cover us with Your love and mercy and provide the wisdom needed to live according to Your way. Help us to show humility and compassion. Amen.
5 Proverbs to Read With A Friend
Reading the Bible is a way to bond with a friend or stranger. Reading together allows for sharing prayers, concerns, and praises. Opening the door to conversation, listening, and hearing is vital to making strong relationships.
"A righteous man is cautious in friendship, but the way of the wicked leads them astray." (Proverbs 12:26 NIV)
"A patient man has great understanding, but a quick-tempered man displays folly." (Proverbs 14:29 NIV)
"A gentle answer turns away wrath, but a harsh word stirs up anger." (Proverbs 15:1 NIV)
"The eyes of the Lord are everywhere, keeping watch on the wicked and the good." (Proverbs 15:3 NIV)
"A man finds joy in giving an apt reply—and how good is a timely word!" (Proverbs 15:23 NIV)
Lord God, thank You for Your Word, which inspires and teaches. Amen
10 Prayers for Friends Who Disagree
Heavenly Father, we lift this friendship to You. There is a disagreement, and we would like to resolve any hard feelings. Give us the wisdom to make the right choices and to use the best words in conversation.
In Your Name, Amen.
God, thank You for the Bible and the opportunity to seek Your Word. As friends try to work through a disagreement, help them go to You for guidance in their words and actions.
Amen.
Lord, I am angry with my friend. Our conversation turned into a disagreement. Harsh words and feelings were expressed. Please forgive us, Lord. Help us find the way back to You and show love and forgiveness to each other.
In the name of Your Son Jesus, Amen.
Abba Father, a disagreement has caused a break in a friendship. I am praying for my friends who are at odds with each other. Help me to show them how to reconcile if that be Your will. Help me to be a good friend to each person.
Thank You Father, Amen.
Dear God, my friend and I are having a disagreement with another group of friends. Each person feels they are correct. Instead of conversing peacefully, we have raised our voices and not shown love to each other. Forgive us, Father. Help us to listen and hear the words of our friends without judging.
Thank You God, Amen.
Lord, please give my friend and me wisdom, discernment, and revelation as we seek reconciliation after a disagreement. Amen.
Father, please forgive me for the words spoken when I disagreed with a friend. Help me to ask forgiveness from my friend. Please cover the relationship with Your protection and love as we strive to move forward in friendship and love.
Amen.
God, thank You for the ability to go to You when we have disagreements with friends. Thank You for Scripture that shares Your laws and how we should live.
Amen.
Lord, You are the answer to all prayers. You are light and life. May we always seek You first when disagreements arise. Forgive your children when we argue.
Thank You. Amen.
Heavenly Lord, thank You for loving us and guiding us to healthy friendships. I pray we all show Your love and forgiveness in every moment.
Amen.
The book of Proverbs is filled with wisdom for various situations. Daily Bible reading can help develop and strengthen a relationship with God. When friends disagree, seeking guidance and wisdom from God can bring peace.
In His Name,
Melissa Henderson
Photo Credit: ©Getty Images/evgenyatamanenko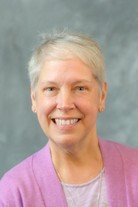 Award-winning author Melissa Henderson writes inspirational messages sometimes laced with a bit of humor. With stories in books, magazines, devotionals, and more, Melissa hopes to encourage readers.
Melissa is the author of Licky the Lizard and Grumpy the Gator. Her passions are helping in the community and church. Melissa is an Elder, Deacon, and Stephen Minister.
Follow Melissa on Facebook, Twitter, Pinterest, and at http://www.melissaghenderson.com
---
This article is part of our Prayer resource meant to inspire and encourage your prayer life when you face uncertain times. Visit our most popular prayers if you are wondering how to pray or what to pray. Remember, the Holy Spirit intercedes for us and God knows your heart even if you can't find the words to pray.
Serenity Prayer
The Lord's Prayer
Prayer for Peace
Morning Prayers
Good Night Prayers
Prayer for Healing
Prayer for Protection
Prayer for God's Help
Prayer for Anxiety
Prayer for Strength