10 Things You Need to Know about Dietrich Bonhoeffer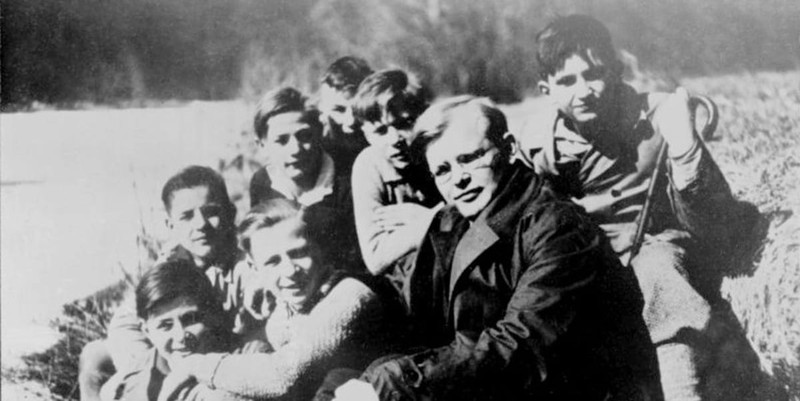 Dietrich Bonhoeffer (1906-1945) didn't live long, but he left an example that has inspired generations.
Born into a prosperous German family, Bonhoeffer decided he would be a theologian at a young age and gained a sterling academic reputation in his early twenties. Overseas experiences made Bonhoeffer's faith more than just intellectual and convinced him to fight against corrupt governments and inequality. When the Nazi regime took over Germany, Bonhoeffer joined church leaders who refused to follow the government's censorship and anti-Semitic policies. During World War II, Bonhoeffer was actively involved in underground church operations to provide solid teaching and German resistance work to undermine the Nazis. The resistance work connected Bonhoeffer to a failed Hitler assassination attempt, and he was executed in 1945.
In 1998, Bonhoeffer was one of 10 Christians who were commemorated as 20th-century martyrs in Westminster Abbey, his statue next to Elizabeth of Russia, Martin Luther King, Jr., and Oscar Romero.
Photo Credit: Wikimedia Commons/Dnalor 01
Dead before he was 40 years old, Bonhoeffer's words and actions have helped many consider their relationship to God and how Christians can live out their allegiance to Christ.
10 Important Events in Dietrich Bonhoeffer's Life
1906: Bonhoeffer is born in Breslau, Germany, with his twin sister Sabine.
1920: Bonhoeffer declares at 14 years old that he wants to be a theologian when he grows up.
1930: Comes to New York to study at Union Theological Seminary for a year. Bonhoeffer is invited to attend Harlem's Abyssinian Baptist Church, transforming his spiritual outlook.
1933: Gives a radio address warning young Germans not to idolize their leaders, two days after Hitler has become Chancellor.
1935: Bonhoeffer starts teaching at Finkenwalde seminary. He writes a study of the Sermon on the Mount that becomes his book The Cost of Discipleship during this period.
1939: Union Theological Seminary's Reinhold Niebuhr sponsors Bonhoeffer returning to America. He stays in New York for two weeks before returning to Germany.
1940: Gestapo shut down the underground seminary. By this point, Bonhoeffer is working for the Abwehr, a military intelligence group that hides German resistance activities.
1943: Bonhoeffer is arrested for helping smuggle Jews into Switzerland.
1944: Operation Valkyrie, the plot to kill Hitler, fails. The Gestapo discovers Abwehr plans for the assassination, showing Bonhoeffer was involved in the plot.
1945: Bonhoeffer, Abwehr leader Wilhelm Canaris, and five other men hanged in Flossenbürg Concentration Camp.
10 Important Quotes by Dietrich Bonhoeffer
Dietrich Bonhoeffer wrote a great deal during his lifetime, from sermons to poetry to an unfinished play and novels (included in Letters and Papers from Prison). Nearly everything he wrote has been published since his death, including an unfinished philosophy book titled Ethics. Here are some of the many inspiring quotes from Bonhoeffer's work:
1. "It is not simply to be taken for granted that the Christian has the privilege of living among other Christians. Jesus Christ lived in the midst of his enemies." Life Together
2. "Does not our preaching contain too much of our own opinions and convictions and too little of Jesus Christ?" The Cost of Discipleship
3. "Who stands fast? Only the man whose final standard is not his reason, his principles, his conscience, his freedom, or his virtue, but who is ready to sacrifice all this when he is called to obedient and responsible action in faith and in exclusive allegiance to God—the responsible man, who tries to make his whole life an answer to the question and call of God." Letters and Papers from Prison
4. "We can only achieve perfect liberty and enjoy fellowship with Jesus when his command, his call to absolute discipleship, is appreciated in its entirety." The Cost of Discipleship
5. "Prayer does not simply mean to pour out one's heart. It means rather, to find the way to God and to speak with him, whether the heart is full or empty. No one can do that on one's own. For that, one needs Jesus Christ." Psalms: The Prayer Book of the Bible
6. "The man who despises another will never be able to make anything of him. Nothing that we despise in the other man is entirely absent from ourselves." Letters and Papers from Prison
7. "Man at his origin knows only one thing: God. It is only in the unity of his knowledge of God that he knows of other men, of things, and of himself." Ethics
8. "Christianity means community through Jesus Christ and in Jesus Christ. No Christian community is more or less than this… we belong to one another only through and in Jesus Christ." Life Together
9. "I believe that God will give us all the strength we need to help us to resist in all time of distress. But he never gives it in advance, lest we should rely on ourselves and not on him alone." Papers and Letters from Prison
10. "For Christians, the beginning of the day should not be burdened and oppressed with besetting concerns for the day's work. At the threshold of the new day stands the Lord who made it." Life Together
10 Things You Should Know about Dietrich Bonhoeffer
Given how much Bonhoeffer did and said in his short life, it's hard to narrow down his life to just 10 items. However, here are the highlights, some of which aren't mentioned in the average summary of his life:
1. He said he didn't become a Christian until after he became a pastor. Bonhoeffer announced he would be a theologian when he was 14 and built an impressive academic record when he got his doctorate at 21 years old. However, Bonhoeffer's faith either became distant after his childhood, or it had been mostly intellectual from the start. Either way, his faith was a bit impersonal in 1930, when he spent a year at New York's Union Theological Seminary. He wasn't expecting a life-changing trip—he had to be 25 years old before he could be ordained and needed something to do in the year of waiting. In New York, fellow seminarian Frank Fisher invited Bonhoeffer to attend the Abyssinian Baptist Church. Bonhoeffer described his time there as a spiritual awakening and said he did not truly become a Christian until his time in America.
2. He stood against racism. Bonhoeffer's seminarian friend Frank Fisher was African-American, and Abyssinian Baptist Church was located in Harlem's African-American neighborhood. Bonhoeffer saw racism firsthand in that environment and was disgusted by it. One famous story recalls Bonhoeffer, Fisher, and some friends attended a restaurant where the waiter ignored Fisher. Bonhoeffer and his friends left the restaurant in protest. A firm belief in fighting social injustice and defending the oppressed became key to Bonhoeffer's theology.
3. He stood against the Nazis from the start. When Bonhoeffer came back to Germany in 1931, everything initially seemed fine. Two years later, Hitler rose to power. Bonhoeffer gave a radio speech two days after Hitler took office, warning people not to idolize their new leader. For reasons unknown, the address was cut off while Bonhoeffer was talking. Bonhoeffer kept opposing the Nazis, joining the Confessing Church that refused to follow Deutsche Christen rules barring Jews from church membership or leadership positions.
4. He could have escaped the war. Bonhoeffer had two opportunities to escape the violence in Germany. In 1935, he accepted a chance to pastor churches in England. While he used this time to get overseas support for the Confessing Church, Bonhoeffer felt discouraged. When he met Swiss theologian Karl Barth, Barth told him to go back to Germany where he was needed most. Four years later, friends helped Bonhoeffer get a post at Union Theological Seminary in New York. Bonhoeffer came home after two weeks, saying, "I will have no right to participate in the reconstruction of Christian life in Germany after the war if I do not share the trials of this time with my people."
5. He wrote about community from personal experience. Bonhoeffer's book Life Together is a classic guide to how Christians can live in a community. His advice is often sobering, perhaps because it comes from when Bonhoeffer lived in a challenged Christian community. The Confessing Church was threatened, and Bonhoeffer taught for two years at its underground seminary in Finkenwalde. Nazis closed down the seminary in 1937, it moved and was shut down again in 1940.
7. He knew about the plot to kill Hitler. Bonhoeffer joined the German government's military intelligence group, the Abwehr, in 1939. Some were shocked, but Bonhoeffer did it to help the German underground. Most of his work consisted of missions overseas where he tried to get outside help for the German resistance. However, Bonhoeffer also knew about something else going inside the Abwehr: Operation Valkyrie, a plot to assassinate Hitler.
8. He got engaged two months before he went to prison. During his early years as a scholar and teacher, Bonhoeffer became friends with Berlin's Wedemeyer family, giving confirmation classes to two of their sons. He stayed in contact with the family and became close to their daughter Maria. In January 1943, they were engaged. Some family members were happy, while Maria's mother was not pleased (possibly because the couple had a significant age difference). While Maria's family kept the engagement private, they had to announce it in the newspapers two months later. In April 1943, authorities arrested Bonhoeffer for smuggling Jews out of the country.
9. He had a chance to escape prison. Bonhoeffer was initially sent to Tegel Prison and spent 18 months there without a trial. In 1944, Bonhoeffer considered escaping, and a guard offered to help. However, Bonhoeffer's brother Klaus and his friend Eberhard Bethge were arrested in July 1944, after Operation Valkyrie failed. Bonhoeffer decided not to escape, fearing the Nazis would retaliate against his friends and family.
10. He died just before the war ended. After Operation Valkyrie's plans were discovered, Bonhoeffer was moved from Tegel Prison to various places. He finally ended up in Flossenbürg Concentration Camp in February 1945. He was court-martialed on April 8 without representation and hanged the next day with other Abwehr operatives. World War II history buffs will know less than two weeks later, on April 30, 1945, Hitler committed suicide in his bunker. Germany surrendered to the Allies on May 7, 1945, less than a month after Bonhoeffer's execution.
Books to Read about Bonhoeffer
My Dearest Dietrich by Amanda Barratt
The Faithful Spy by John Hendrix
Dietrich Bonhoeffer: A Biography by Eberhard Bethge
Dietrich Bonhoeffer: In the Midst of Wickedness by Janet and Geoff Benge
Cover Photo Credit: Wikipedia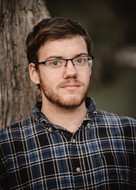 G. Connor Salter is a writer and editor, with a Bachelor of Science in Professional Writing from Taylor University. In 2020, he won First Prize for Best Feature Story in a regional contest by the Colorado Press Association Network. He has contributed over 1,200 articles to various publications, including interviews for Christian Communicator and book reviews for The Evangelical Church Library Association. Find out more about his work here.