A Study in Psalms: Our Longing for Intimacy
Cynthia Heald

Author

Updated

Oct 03, 2007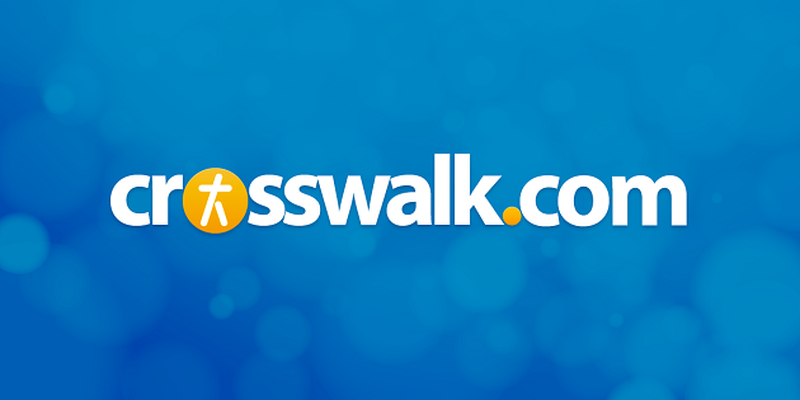 Whom have I in heaven but You? And there is none upon earth that I desire besides You.
PSALM 73:25 (NKJV)

Can we find a friend so faithful,
Who will all our sorrows share?
Jesus knows our every weakness—
Take it to the Lord in prayer.1
Come near to the holy men and women of the past and you will soon feel the heat of their desire after God. They mourned for Him, they prayed and wrestled and sought for Him day and night, in season and out, and when they had found Him the finding was all the sweeter for the long seeking.
—A. W. TOZER

There is a restlessness deep within each of us that compels us to search for the person, the place, the job, the "god" that will fill the void and give us peace. This restlessness drives us to find someone who will love us for who we are, understand our fears and anxieties, affirm our
worth, and call our lives into account. To admit our need for and dependence upon God requires humility and vulnerability, which paves the way not only for knowing God, but also for becoming intimate with Him. "Mutual love and confidence are the keys to intimacy," writes J. Oswald Sanders; "deepening intimacy with God is the outcome of deep desire." May this prayer of David's become our own:

Hear my cry, O God;
Give heed to my prayer.
From the end of the earth
I call to Thee, when my heart is faint;
Lead me to the rock that is higher than I.
For Thou hast been a refuge for me,
A tower of strength against the enemy.
Let me dwell in Thy tent forever;
Let me take refuge in the shelter of Thy wings
PSALM 61:1-4

A CRY OF LONGING
1. The heartfelt longing of the psalmist is beautifully expressed in Psalms 62, 63, and 73. Read through these prayers and write down any key words and phrases that communicate an intense desire for intimacy with God.

[Concerning Psalm 73] His God would not fail him, either as a protection or a joy. His heart would be kept up by divine love, and filled eternally with divine glory. After having been driven far out to sea, Asaph casts anchor in the old port. We shall do well to follow his example. There is nothing desirable save God; let us, then, desire only him. All other things must pass away; let our hearts abide inhim, who alone abideth for ever.
—CHARLES H. SPURGEON
2. Choose one of these psalms that you feel provides a vivid portrait of longing to read in greater depth. In what ways can you identify with the psalmist's need for closeness with God?
3. Look for the descriptions of God in these three psalms. What evidences can you find of the psalmist's knowledge and experience of God—that is, what is his view of God?
4. How would you describe the person who acknowledges his or her need for God, in contrast in contrast to the one who is restlessly searching for intimacy.
5. As you look at your own life, what do you think are the "gods" with which you try to fill the void that can be satisfied only by intimacy with God?

If we have a godly thirst, it will appear by diligence in frequenting the place and means of grace; brute beasts for want of water will break through hedges, and grace-thirsty souls will make their ways through all encumbrances to come where they may have satisfaction.
—THOMAS PIERSON
Author's Reflection
In 1985 a friend lovingly cross-stitched Psalm 73:25-26 for me because she knew this was my favorite passage. For many years now these words have hung on a prominent place on the wall above my desk as a constant reminder that my desire should be only for the Lord. In Psalm 73, Asaph questioned God's care for the righteous. As he observed the prosperity of the wicked, he felt slighted and mistreated! Then he went into the sanctuary of God and received an eternal perspective on life. He realized that to desire the world and to scoff at God leads to a slippery path that can result in destruction. To revel in riches can only be temporary, but to desire God is to begin to understand that only the eternal can satisfy. His conclusion is found in the beautiful verses declaring that God is enough. I have learned from Asaph that the more I admit my need for intimacy with the Lord, the more I desire Him; the more I desire Him, the deeper my intimacy.
YOUR LONGING FOR INTIMACY
6. Select a favorite passage (two to four verses) from your reading in this chapter that expresses your longing for intimacy.
a. Write it out here in your preferred Bible version. In the coming week, read this passage each day and meditate on it whenever you have a few spare moments. Committing it to memory will help imprint its truth on your mind and heart.
b. Tell the Lord in the form of a short written prayer why this passage is significant to you, or how your desire for Him has been kindled by the readings in this chapter.
Great as He is He loves His children to be bold with Him.
—CHARLES H. SPURGEON

Other Scriptures on our longing for intimacy
Isaiah 26:9; Philippians 3:7-11.
---
Article taken from Intimacy with God © 2000, by Cynthia Heald, and used by permission of NavPress.
Click here to order a copy of Intimacy with God