20 Powerful Bible Verses to Help You Be Patient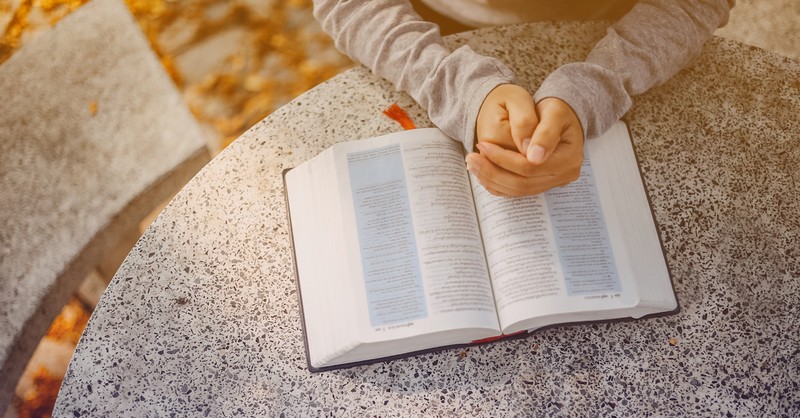 There is a proverbial saying in Christian households that says, "Patience is a virtue." When typically evoked, this phrase is not attributed to any original speaker, nor is there an explanation of why patience is a virtue. This colloquialism is often spoken to encourage someone to wait on a desired outcome and not try to force a particular occurrence. Note, the phrase does not say, "waiting is a virtue." Rather, there is a distinction between waiting and being patient.
There is speculation about the originator of the quote. As is often the case with history and literature, researchers have different suspects including writer Cato the Elder, Prudentius, and more. While the phrase itself is not biblical, there is biblical truth in the statement. Patience is cited as one of the qualities of love in the 13th chapter of 1 Corinthians.
"Love is patient, love is kind. Love does not envy, is not boastful, is not arrogant." (1 Corinthians 13:4)
With this verse accompanied by details of the entire chapter, we can infer that patience is not simply the act of waiting, but waiting without complaint (self-seeking). Thus, patience is in reality a virtue, and one of biblical significance. With a clearer understanding of patience, we can begin to examine the Bible for examples and how that virtue relates to waiting.
What Does the Bible Say about Patience or Waiting on the Lord?
The Bible includes many tales of people waiting on God. These stories range from the Israelites' forty-year journey through the wilderness, to Jesus waiting to be sacrificed on Calvary.
"For everything there is a season, and a time for every purpose under heaven." (Ecclesiastes 3:1)
Much like the annual seasons, we have to wait to see certain aspects of life. Kids wait to grow up. Adults wait to grow old. People wait to find jobs or wait to get married. In many instances, waiting is out of our control. And in many instances waiting is undesired. A phenomenon of instant gratification plagues the world today, especially American society. Information, online shopping, and communication are available at our fingertips. Thankfully, the Bible has already transcended such thinking with the idea of patience.
As the Bible makes the case that patience is waiting without complaint, the Bible also makes clear that waiting is difficult. The Book of Psalms provides many passages of lamenting to the Lord, praying for a change - turning a dark season into something brighter. As David shows in Psalm 3 while he fled his son Absalom, he prayed with full confidence that God would deliver him from the hand of the enemy. His writings were not always so positive. Psalm 13 reflects greater despair, but he still ends on a note of trusting God. Waiting becomes patience when trust is involved.
David used prayer to express his grievances to God but never allowed the situation to make him lose sight of God. This is vital for Christians to remember. While life will prove to be very difficult, sometimes enough to cause despair, God provides a temporary solution, prayer. In the end, He will take care of the rest. When we choose to give God control instead of wrestling over it for ourselves, we begin to mirror Jesus who said, "not my will, but thine, be done" (Luke 22:42).
Developing this virtue is not easy, but definitely possible. Here are 20 Bible verses to help you be patient.
20 Bible Verses on Patience
"God is not a man, that he should lie, Neither the son of man, that he should repent: Hath he said, and will he not do it? Or hath he spoken, and will he not make it good?" (Numbers 23:19)
God's word does not present Christians with opinions, but rather the truth. When we consider His truth and all the ways He promises to support Christians, we can abandon all doubt and fear. God does not lie. When promises deliverance He means just that. When God offers us salvation, we can believe Him.
"But they who wait for the Lord shall renew their strength; they shall mount up with wings like eagles; they shall run and not be weary; they shall walk and not faint." (Isaiah 40:31)
The benefit of waiting for God to act on our behalf is that He promises renewal. We will not be overcome by our circumstances, and will instead become better people in the process.
"For I consider that the sufferings of this present time are not worth comparing with the glory that is to be revealed to us." (Romans 8:18)
All of our past, present, and future afflictions serve to make us into people more like Jesus. And no matter how dire our situations, the glory that comes later is the glory in heaven. There we won't have to suffer anymore.
"The Lord is good to those who wait for him, to the soul who seeks him." (Lamentations 3:25)
God appreciates a person with a patient mindset. Those are the individuals listening to His word when He commands us to wait.
"When I observe your heavens, the work of your fingers, the moon and the stars, which you set in place, what is a human being that you remember him, a son of man that you look after him?" (Psalms 8:3-4)
God has taken delicate care of the sun, moon, stars, planets, Earth, animals, the land, and sea. He demonstrates that same intimate care with our lives. God works at His pace, and though we may have to wait for God, we know He will act.
"Trust in the Lord with all your heart, and do not lean on your own understanding. In all your ways acknowledge him, and he will make straight your paths." (Proverbs 3:5-6)
Sometimes temptation leads us to want to solve our own problems. And sometimes God wants us to exercise free will to better our lives. Nonetheless, there are many things in life we cannot control, and thus, many times we have to lean on God's course of action rather than our own.
"Wait for the Lord and keep his way, and he will exalt you to inherit the land; you will look on when the wicked are cut off." (Psalm 37:34)
The greatest inheritance God grants His followers is salvation. That is not a promise given to all.
"From of old no one has heard or perceived by the ear, no eye has seen a God besides you, who acts for those who wait for him." (Isaiah 64:4)
God understands us far better than we can understand Him. There is no way to predict how He will or will not bless us until we receive the blessing itself.
"I wait for the Lord, my soul waits, and in his word I hope." (Psalms 130:5)
Waiting is difficult, but God's word has the ability to grant peace while we do so.
"Humble yourselves, therefore, under the mighty hand of God so that at the proper time he may exalt you," (1 Peter 5:6)
People seeking to manage their own lives without God's help don't allow for Him to offer love, care, and wisdom. If we are to receive God's aid, we first need to humble ourselves.
"Therefore do not be anxious about tomorrow, for tomorrow will be anxious for itself. Sufficient for the day is its own trouble." (Matthew 6:34)
God supports us day by day. While He is in charge of tomorrow, we are in charge of today.
"But if we hope for what we do not see, we wait for it with patience." (Romans 8:25)
Hope requires that we look happily toward the future toward good possibilities. An impatient and doubtful mindset lends itself to negative possibilities.
"Rejoice in hope, be patient in tribulation, be constant in prayer." (Romans 12:12)
Suffering can not be avoided in this life for any Christian, but we do have the ability to patiently endure our struggles until they pass.
"And now, O Lord, for what do I wait? My hope is in you." (Psalms 39:7)
Waiting is easy when we know God will support us.
"A hot-tempered person stirs up conflict, but one slow to anger calms strife." (Proverbs 15:18)
During conflict, patience helps us to better manage how we communicate with one another.
"The end of a matter is better than its beginning; a patient spirit is better than a proud spirit." (Ecclesiastes 7:8)
Patience reflects humility, while a proud spirit reflects arrogance.
"The Lord will fight for you, and you must be quiet." (Exodus 14:14)
The knowledge of God being in support of us makes patience all the more possible.
"But seek first the kingdom of God and his righteousness, and all these things will be added to you." (Matthew 6:33)
God is aware of our heart's desires. He seeks to give us the things that please Him, though we have to wait to receive. And we only receive by first aligning ourselves with God.
"Our citizenship is in heaven, and we eagerly wait for a Savior from there, the Lord Jesus Christ." (Philippians 3:20)
Salvation is an experience that comes after death, after living a faithful life. We must await such an experience.
"And after you have suffered a little while, the God of all grace, who has called you to his eternal glory in Christ, will himself restore, confirm, strengthen, and establish you." (1 Peter 5:10)
Time functions differently for God than for us. What we consider a long period of time, God may consider short. However, He does understand our sorrow and will support us if we patiently and constantly seek Him.
Why Do Christians Need to Practice Patience?
"I have told you these things so that in me you may have peace. You will have suffering in this world. Be courageous! I have conquered the world." (John 16:33)
Jesus told his disciples then and continues to inform believers today through Scripture, in life, we will face difficulty. We cannot choose a life free of conflict, heartache, or hardship. Though we don't have a choice in whether or not life includes suffering, Jesus encourages a positive mindset. He overcame the world and created a reality for believers where peace is possible. And though the peace in life is ephemeral, the peace in heaven is eternal.
As Scripture has informed us, peace is a part of a patient mindset. Those who can suffer while waiting on the Lord and trusting in Him will have lives that do not dramatically shift in the presence of tribulations. Instead, their good and bad seasons of life will not be so drastically different because faith keeps them steady. Patience allows Christians to experience rough seasons without doubting God. Patience allows Christians to trust God without allowing sin into their lives to ease suffering. And most importantly, patience allows us to live a life like that of Jesus.
The next time we face difficult circumstances and cry out like the psalmists, we can remember that they too trusted in God. They knew His deliverance was a surety and would come with time. All they had to do and all we have to do is wait.
Photo credit: ©GettyImages/JantaneeRungpranomkorn
---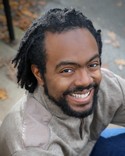 Aaron D'Anthony Brown is a freelance writer, hip-hop dance teacher, and visual artist, living in Virginia. He currently contributes work to iBelieve, Crosswalk, and supports various clients through the platform Upwork. He's an outside-the-box thinker with a penchant for challenging the status quo. Check out his short story "Serenity."