5 Comforting Psalms for Healing
Becky Weber

Crosswalk.com Contributing Writer

2021

10 Nov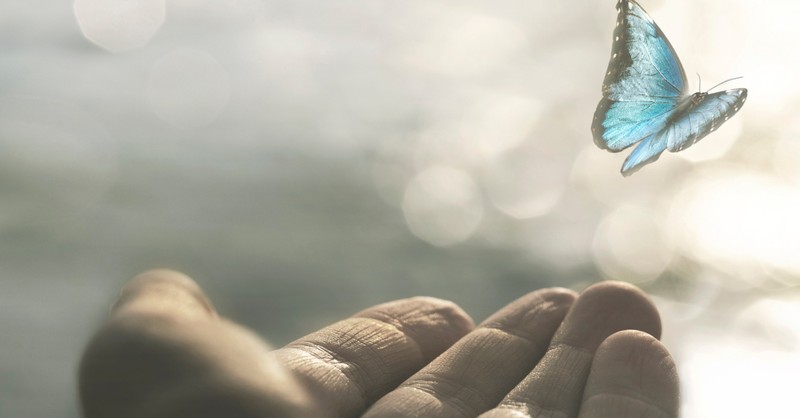 In this lifetime, we are going to go through hard times and suffering. When we go through times like these, it can be hard to know what to do with the hurt, pain, and feelings that come with it. We might choose to ignore our feelings, but this does not help in the long run. We may become bitter or jaded if we don't deal with it.
One of the healthiest things that we can do for ourselves is deal with our feelings when they arise. Again, we are going to face things that are hard in this life, and the only way to come out better on the other side of it is to process what we feel. A way we can process our feelings and become better is through the use of Scripture. In particular, we can use a Psalm for healing.
In the Psalms, King David shares a lot of raw emotions and doesn't sugarcoat how he is feeling. He goes through a lot of ups and downs in life but feels free to share with God openly as he writes. He shows us how we can process our pain in a way that is productive for our healing. The Psalms and many other places in the Bible give us almost an outline of what it looks like to walk with God through our pain. Hopefully, Scripture can also help us heal from it.
How Scripture Is Both Powerful and Comforting
If there is anything that is helpful in our healing, it is definitely Scripture. It tells us about God and the wonderful redemption of his people.
We are told about God, how much he loves us, how far he would go to save us, and just a glimpse of how powerful he really is. Scripture also tells us that we can place our trust in him. He will be with us through everything we experience. He is the one that gives us the strength and ability to heal from things that hurt us. Nothing will ever be greater than him. We do not need to fear when trouble comes our way. We can cling to what Scripture tells us and be confident that he will take hard things and use them for our good.
It is also comforting to read through Scripture and know that others have experienced what we are going through. There are many people in the Bible that have gone through trials and suffering. Even Jesus, who was God himself, knows what we go through when we suffer. When you read this, you don't feel alone in your experiences. Other people can relate. Scripture also is comforting in that it gives us hope that one day our suffering will come to an end. It will not last forever. Knowing that gives us the motivation we need to walk through our trials and hopefully heal from them.
5 Comforting Psalms for Healing
One of the best places to look for comfort and to help us work toward healing is found in Psalms. The verses in some of these chapters provide us with the words we need to process our feelings and describe what we are going through.
Here are 5 Psalms that can help provide us some comfort and healing:
1. Psalm 91
In order to move towards healing, it is important that we have a place where we can feel safe. When we feel weak, it also makes us more vulnerable to things that will hurt or not be good for us. It is important to be reminded that we can find a place of protection and rest in our God.
"Whoever dwells in the shelter of the Most High will rest in the shadow of the Almighty. I will say of the Lord, "He is my refuge and my fortress, my God in whom I trust." (Vs. 1-2)
Our God is a safe place that we can run to when we need to be protected. He is trustworthy and will never leave us.
2. Psalm 121
When we are going through something hard or suffering, it can be difficult to know who to turn to. Thankfully, the Lord does not leave us alone; in fact, he provides the strength that we need to get through these times. The first part of this Psalm tells us exactly that.
"I lift up my eyes to the mountains—where does my help come from? My help comes from the Lord, the Maker of heaven and earth. He will not let your foot slip—he who watches over you will not slumber; indeed he who watches over Israel will neither slumber nor sleep." (Vs. 1-4)
We don't have to go through life alone. Jesus is right with us through it all. Call out to him when you need help.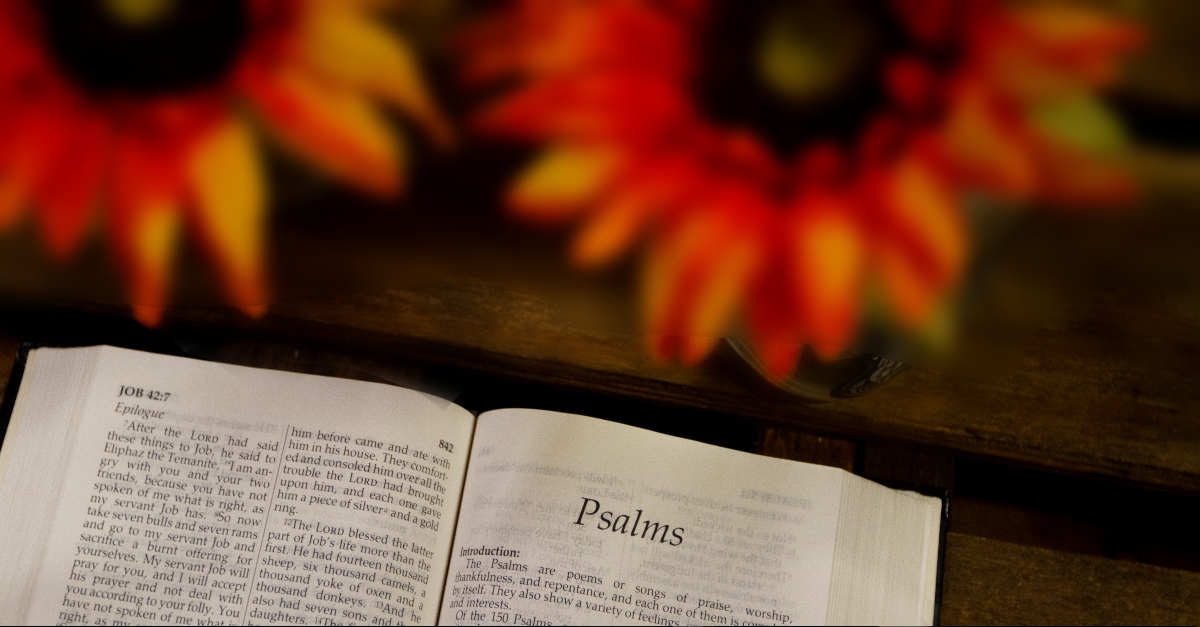 Photo Credit: ©Sparrow Stock
3. Psalm 27
If there is one thing that we can be confident in, it is the Lord. What a gift to know he will always come through for us according to his good and perfect will. This is true even when we can't comprehend what he knows, or what he will do.
"I remain confident of this: I will see the goodness of the Lord in the land of the living. Wait for the Lord; be strong and take heart and wait for the Lord." (Vs. 13-14)
It is hard to stay in the moment when we are going through something hard. Just know God's timing is perfect. He will not just leave you as you are, but he is going to take you through it and help you heal. We need to be willing to let him and let go of trying to control everything.
4. Psalm 34
Isn't it comforting to know that we have someone to go to when we are at our worst?
"The Lord is close to the brokenhearted and saves those who are crushed in spirit." (Vs. 18)
Not many will come near to someone who is broken and crushed, our God is different though, he moves closer. He is right in it with us; he does not leave. He comforts us, gives us space to grieve so we can heal, and helps us move forward. He wants to be part of everything that we go through, even if it is messy. There is nothing that he cannot handle.
5. Psalm 139
How comforting it is to know that there is nothing that God does not know about us. Whatever is happening in our lives, he knows everything about it. We don't have to hide. We can come before him knowing that we are loved and pour our hearts out to him.
One of my favorite parts of this Psalm is verses 24-25.
"Search me, God, and know my heart; test me and know my anxious thoughts. See if there is any offensive way in me, and lead me in the way everlasting."
When we have taken everything and laid it before Jesus, he can start to work in us. He can bring healing and change where it might not have happened before.
How to Pray over a Psalm for Healing
Prayer can play an important part in our healing process especially when you combine it with Scripture.
It can be hard to know exactly what to pray for when we want to be healed. The Psalms can provide such a good example to follow. The Psalms are filled with beautiful words that can help us express how we are feeling to the Lord. They can give us direction on what to ask of him when we pray.
For example, here again is Psalm 27:13-14:
"I remain confident of this: I will see the goodness of the Lord in the land of the living. Wait for the Lord; be strong and take heart and wait for the Lord."
We can use this Psalm for healing to pray something like this:
Lord, help me to remember that I can be confident in you. I will see your goodness. Help me to wait on you. I know that your timing is perfect. Help me to be strong and know that I can be sure you will act. You will provide everything I need, exactly when I need it. Thank you, Lord. Amen.
When we pray using examples from the Psalms, it gives us the ability to express how we are feeling. At the same time, we pray for God's purposes to be done in our lives. We don't have to repeat everything that the Psalm says exactly, but we can put it into our own words. The Psalms are a good mixture of being real and honest with the Lord. At the same time, they are full of praise for the Lord, and asking that his will be done. If we are longing to be healed, I can't think of a better way to pray than through the words of the Psalms.
Scripture, and in particular the Psalms, provide such comfort for us as we are moving toward healing. A Psalm for healing provides an honest look at the suffering that we go through in this world. At the same time, we see that the writers know that their hope is in God. They know that they are loved by him and that he has the victory in the end. The Psalms are also a good outline to follow if we don't know how to pray when going through hard times. We can be confident that we are helping ourselves heal when we incorporate the Psalms into the process.
Related: Listen to our FREE podcast on prayer, Teach Us to Pray with Christina Patterson. You can find all the episodes at LifeAudio.com. Click the play button below to listen to an episode right now:
Photo Credit: ©GettyImages/fcscafeine
---

Becky Weber is a wife, and mom to 4 kids. She loves to write and speak. She is a pastor's wife in Sioux Falls, SD where her husband Adam is the lead pastor of Embrace Church. Her passion is to encourage others (especially women) to learn how to walk with Jesus on a daily basis. You can find more writing over at www.becweber.com and connect with her on Facebook and Instagram.