What Does "Die to Self Every Day" Mean for Christians? Is it Biblical?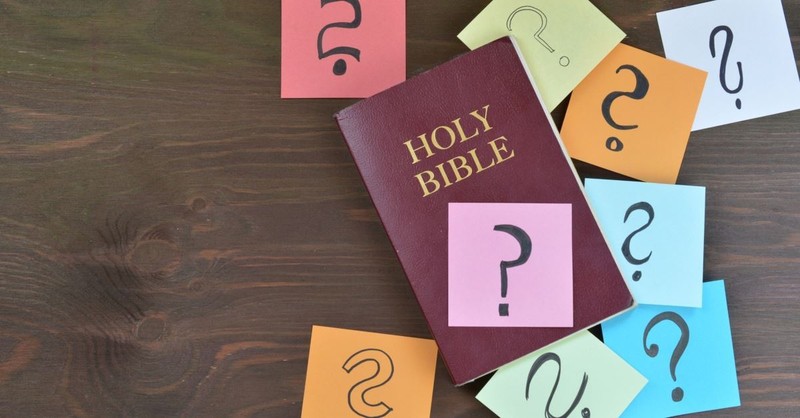 Adapted from the new bestselling book "Twisted Scripture: 45 Lies Christians Have Been Told" by Andrew Farley
"Die to Self" - Is it a Bible verse?
The phrase "die to self" may be popular Christian jargon, but it does not appear in the Bible. The closest thing we find is where Paul writes, "our old self was crucified" (Romans 6:6). Note that "was crucified" is in the past tense, expressing the idea that a death has already taken place. Therefore, do we believers need to "die to self" if our old self has already died? The answer is a resounding "No!"
But didn't Jesus teach His followers that they had to continually die to themselves and deny themselves? Actually, no, He didn't. Well, if not, then what did Jesus mean when He said the following?
Truly, truly, I say to you, unless a grain of wheat falls into the earth and dies, it remains alone; but if it dies, it bears much fruit. He who loves his life loses it, and he who hates his life in this world will keep it to life eternal. (John 12:24–25, NASB)
Jesus is saying that a death must occur before any fruit can be borne. He is referring to the salvation experience, not an ongoing death after salvation. This is why He speaks of hating one's current life in the world. When we choose to place our faith in Christ, it's because we have come to the realization that life in the world doesn't fulfill. We recognize that we need life in Christ instead. At that moment, in order to be spiritually reborn, we must first die. Galatians 2:20 states, "I have been crucified with Christ." At salvation, we die with Christ so that we can be raised to newness of life and begin bearing the fruit of the Spirit.
Dying to Yourself is Denying Yourself
But didn't Jesus tell His disciples they should deny themselves, take up their cross, and follow Him?
Then Jesus said to His disciples, "If anyone wishes to come after Me, he must deny himself, and take up his cross and follow Me. For whoever wishes to save his life will lose it; but whoever loses his life for My sake will find it. For what will it profit a man if he gains the whole world and forfeits his soul? Or what will a man give in exchange for his soul? (Matthew 16:24–26)
Here again, we see Jesus speaking of the salvation experience. Think about it. If we're to take up our cross and follow Jesus, where did Jesus go with His cross? To Calvary. Why? To die. Likewise, Jesus is telling all of us that if we want to follow Him, we have to follow Him into death. We'll lose our current life and find a new one. This is exactly what happens to us at salvation.
At salvation, we follow Jesus into death, burial, and resurrection (Galatians 2:20; Romans 6:1–12). But if we reject the Gospel message, then we remain dead in our sins and ultimately lose everything. This is what Jesus means by "forfeit his soul." Notice that one's entire destiny is on the line in Jesus' statement. This is clearly about salvation itself, not a need to continually die after salvation.
Neither of these passages (John 12 or Matthew 16) should be used as fuel for a "die to self" theology for believers. No, we're told as new creations to count ourselves as being dead to sin and alive to God (Romans 6:11). And if we're the new self, then we should not be denying our self. Instead, we should be learning about our new self and choosing to act like who we really are!
"I Die Daily"?
If we believers don't need to continually die, then what did Paul mean when he penned the words, "I die daily?" To answer that one, let's take a closer look:
Why are we also in danger every hour? I affirm, brethren, by the boasting in you which I have in Christ Jesus our Lord, I die daily. If from human motives I fought with wild beasts at Ephesus, what does it profit me? If the dead are not raised, let us eat and drink, for tomorrow we die. (1 Corinthians 15:30–32)
Paul does say "I die daily," but it has nothing to do with needing to die spiritually. No, Paul's statement pertains to the physical dangers he encountered every day on the road as a traveling apostle. He even had to fight off wild beasts at Ephesus. In other words, Paul is simply arguing: "Why would I be out risking my life every day if Christ is not risen from the dead?" So, Paul's statement has nothing to do with his old self (which is already dead, buried, and gone) or needing to die spiritually every day.
The Truth About Your "Self"
Die to self. Deny yourself. Take up your cross. Die daily. These may seem like good, religious, and self-sacrificing goals for us as Christians. But upon closer examination, we find:
The phrase "die to self" is not found in the Bible.
The phrases "deny yourself" and "take up your cross" refer to the fact that we died with Christ at salvation.
Paul's statement "I die daily" is about the physical dangers he encountered as a traveling apostle.
The simple truth is that our old self is dead, buried, and gone (Romans 6:4,6; Colossians 2:12). We are the new self (Colossians 3:10). Sure, we're still learning, growing (2 Peter 3:18), and experiencing the renewing of the mind (Romans 12:2). And we still choose to entertain fleshly (worldly) thoughts at times. But the sources of those thoughts are our opponents— the world, the flesh, the power of sin, and the Devil—not our own self.
For believers, "self " is not a dirty word. We don't need to deny our "self " or get rid of our "self." We are the new self, and we are intimately joined to Jesus Christ forever (1 Corinthians 6:17)!
*From the new bestselling book Twisted Scripture: 45 Lies Christians Have Been Told by Andrew Farley. Get Your Copy Here to begin untangling more lies!
Photo Credit: GettyImages/RoterPanther