Does God Give Us Two Types of Grace?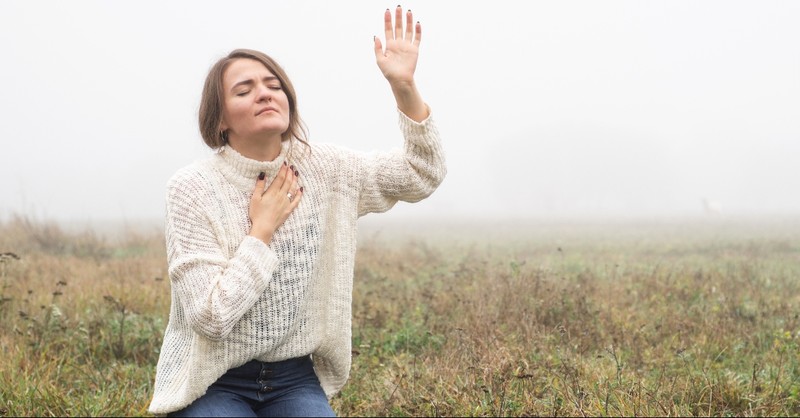 The snow-fed waterfall in Ouray, Colorado reminds me that God gives us 'grace upon grace.'
Ouray is tucked neatly among the spires of the Rocky Mountains. Quaint turn-of-the-century homes and rustic saloons dot the slopes of the valley while pine and spruce trees mingle with stands of aspen, raising their branches in adoration of the Creator as the proud mountains lift their heads toward the sky.
While there, my husband and I hiked up Eight Street. At its apex, we stood in awe of the beautiful Lower Cascade Falls. Though the road is a bit steep, even young children can make the climb. Of course, not everyone visiting Ouray stops by the falls. Fewer still step into the spray, inviting the cool rush of water to cleanse them of the hike's lingering sweat.
The water flows continually, its bounty endless. Each surge of clear liquid empties below, one heaping on top of the next. This is like God's grace—eternally flowing and offering life to those who love Him.
Like the waterfall, God's grace is available. But some find the climb too arduous while others are not interested. Other people get close and might gaze from a distance. Those who don't mind looking foolish are all in. There, they discover life-giving water and grace upon grace.
What Does 'Grace upon Grace' Mean?
Literally, 'grace upon grace' means 'grace instead of grace.' The apostle John is emphasizing Christ's continual blessing of the believer's life. The Amplified version conveys this idea well, "For out of His fullness (abundance) we have all received [all had a share and we were all supplied with] one grace after another and spiritual blessing upon spiritual blessing and even favor upon favor and gift [heaped] upon gift."
What are some of the spiritual blessings we can expect to receive as Christians? A review of Scripture unwraps them for us.
Eternal life: "…but the gift of God is eternal life in Christ Jesus our Lord" (Romans 6:23 NIV).
Peace: "Peace I leave with you; my peace I give you" (John 14:27 NIV).
Rest: "Come to me, all you who are weary and burdened, and I will give you rest" (Matthew 11:28 NIV).
Sealed by the Holy Spirit: "Now it is God who makes both us and you stand firm in Christ. He anointed us, set his seal of ownership on us, and put his Spirit in our hearts as a deposit, guaranteeing what is to come" (2 Corinthians 1:21-22 NIV).
Fruitfulness: If you remain in me and I in you, you will bear much fruit; apart from me you can do nothing (John 15:4 NIV).
Are There Two Types of Grace?
Grace is defined as the "unmerited favor or blessing of God". Based on the way grace is described in the Bible, many theologians have determined there are two types of grace. These are called "common grace" and "special grace".
Common grace is the sort of grace identified in Nehemiah 9:6 (NIV) which says, "You alone are the Lord. You made the heavens, even the highest heavens, and all their starry host, the earth and all that is on it, the seas and all that is in them. You give life to everything, and the multitudes of heaven worship you" and James 1:17 (NIV) which reads, "Every good and perfect gift is from above, coming down from the Father of the heavenly lights, who does not change like shifting shadows."
These verses convey the idea that God bestows a particular type of grace on all people because of His goodness. Common grace—life and provision, for example—are given to everyone regardless of their relationship to Christ.
As shown by Titus 2:1 (NIV), saving grace is offered to everyone, "For the grace of God has appeared that offers salvation to all people," but Ephesians 2:8-9 affirms, "For by grace you have been saved through faith. And this is not your own doing; it is the gift of God, not a result of works, so that no one may boast."
Sometimes called "special grace," saving grace is that grace given to those who have accepted Jesus as Lord and Savior. They have been given the gift of eternal life which was lost in the garden through Adam but restored in Christ through His death and resurrection.
Why Is Grace so Important to Christianity?
Imagine trying to memorize a list of 100 commands. Could you do it? Now, imagine you were responsible for knowing 613 commands. By the third century, Jewish believers were expected to adhere to these commandments.
The Law, given to Moses, had two purposes. It revealed 1) man's inability to work his way to heaven and 2) our need for a Messiah. "Now the law came in to increase the trespass, but where sin increased, grace abounded all the more, so that, as sin reigned in death, grace also might reign through righteousness leading to eternal life through Jesus Christ our Lord" (Romans 5:20-21 ESV)
Without the gift of God's "special grace" embodied in and through Jesus, we would not be reconciled to Christ. There would be no hope.
No hope for eternal life. For transformation. For peace in our lives.
But God's grace is, as noted by this article, the "most important concept taught in the Bible." By grace, Christians are: reconciled to God (Romans 5:8), called to holy living (2 Timothy 1:9), renewed and strengthened (Isaiah 40:31), and justified (Romans 3:24).
The beauty of Christianity is that God comes to man instead of man working his way to God. This is God's grace in action. John 14:6 reads, "I (Jesus) am the way and the truth and the life. No one comes to the Father except through me."
What Is the Context of John 1:16 and 'Grace upon Grace'?
While the words 'grace upon grace' are beautiful and comforting, they hold incredible depth and are more clearly understood when read in context. Let's consider John 1:14-16 (NIV),
The Word became flesh and made his dwelling among us. We have seen his glory, the glory of the one and only Son, who came from the Father, full of grace and truth.
(John testified concerning him. He cried out, saying, "This is the one I spoke about when I said, 'He who comes after me has surpassed me because he was before me.'") Out of his fullness we have all received grace in place of grace already given.
The apostle John, the author of the book, first explains that the "Word became flesh." A review of various commentaries reveals that this would have stunned both Jewish and Greek intellectuals. The religious Jews doubted God would put on the body of a man while Greek scholars believed gods were nothing more than men with superpowers.
The writer continues by including the testimony of another disciple named John who referred to Christ's eternal presence. "He who comes after me has surpassed me because he was before me."
Finally, the apostle concludes with the words, "Out of his fullness we have all received grace in place of grace."
Two short verses disclose that Jesus: is fully God and fully man, was glorified, is God's one and only Son, is full of grace and truth, is eternal, and is the source of grace.
There are many more spiritual blessings than those mentioned above, but each of them is a result of God's overflowing grace. Like the falls in Ouray, Christ's goodness pours forth continually—each gift heaping upon the next in its bounty and abundance.
Further Reading
What Is the Double "Grace Upon Grace" We Receive in Christ?
Photo credit: ©iStock/Getty Images Plus/Anastasiia Stiahailo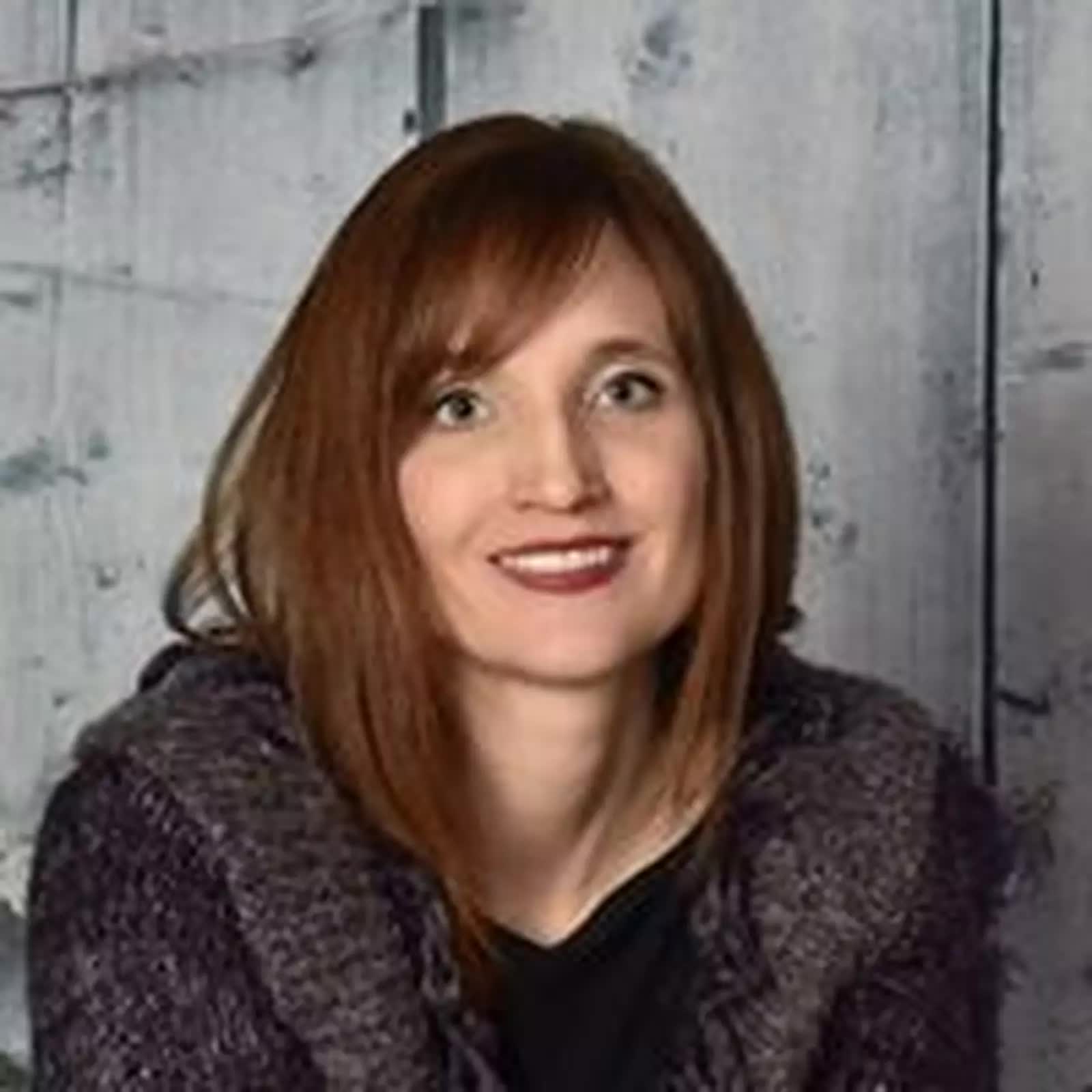 Tammy Kennington is a writer and speaker familiar with the impact of trauma, chronic illness, and parenting in the hard places. Her heart is to lead women from hardship to hope. You can meet with Tammy at her blog www.tammykennington.com where she'll send you her e-book, Moving from Pain to Peace-A Journey Toward Hope When the Past Holds You Captive.
---
This article is part of our larger resource library of popular Bible verse phrases and quotes. We want to provide easy to read articles that answer your questions about the meaning, origin, and history of specific verses within Scripture's context. It is our hope that these will help you better understand the meaning and purpose of God's Word in relation to your life today.
"Be Still and Know that I Am God"
"Pray Without Ceasing"
"Fearfully and Wonderfully Made"
"All Things Work Together for Good"
"Do Not Fear"