Drawing on Scripture Under Gunfire
Tim Newcomb

Bible Study Magazine

2012

5 Apr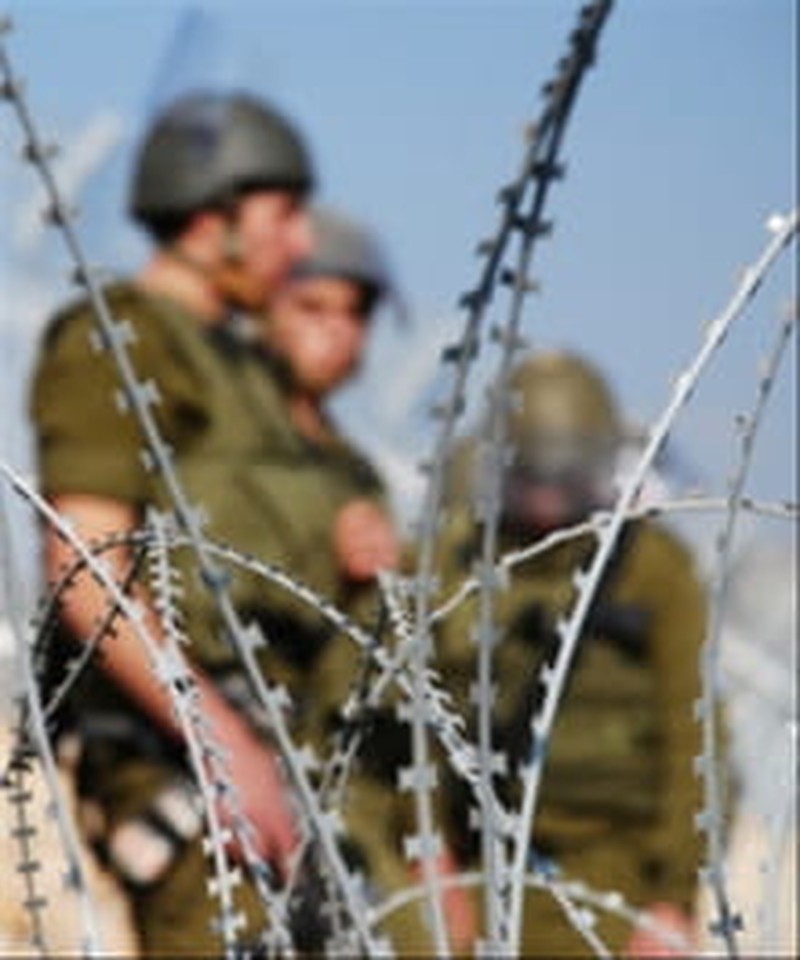 Nightmares seem tame compared to what Jeff Struecker experienced on the streets of Somalia in 1993. As part of an Army Ranger unit intent on saving fellow soldiers in the Black Hawk Down conflict, he called on past Bible studies to find peace.
"Frankly, it was what got me back and forth through the city streets of Somalia," Struecker says about the Scriptures. "Because I didn't have time at that point to crack open my Bible and read some of my favorite passages, I went off of what I remembered and that literally gave me the courage to head into gunfire. God gave me an extraordinary sense of peace."
Struecker recounted Jesus' prayer in the Garden of Gethsemane, Paul's thoughts about being apart from the body and present with the Lord and a litany of psalms while walking — and hiding — in the war-torn streets as gunfire and tragedy enveloped him around two downed Black Hawk helicopters.
Having spent 13 years as an enlisted soldier and another eight as a chaplain, Struecker cherishes having his Bible with him for daily devotional opportunities. But when soldiers can't reach for their Bible, they need to rely on biblical knowledge flooding to the forefront of their minds. Memorization is the only way that can happen, and so it has become a frequent spiritual tool for Bible study to Struecker and his fellow Rangers. It is now Struecker's main mission to etch those same life-changing, peace-giving words into the minds of Rangers on a daily basis.
Major Struecker grew up in Iowa and wanted to experience the world beyond cornfields. He remembers that developing discipline was what drew him to the Army — a trait that has served him well in Scripture memorization.
His discipline was called on when he saved fellow soldiers during the Black Hawk Down quarrel, which was well-chronicled in a 1999 book and a 2001 blockbuster movie, both of which provide Struecker a unique platform to speak to young soldiers. And his 1996 Best Ranger Competition victory (a feat at the top of any Ranger's résumé) earned him enduring respect.
"Before I even have a conversation with younger soldiers I have some credibility. God has given me an awesome opportunity," he says.
After earning an undergraduate degree during his enlisted time and briefly leaving the Army to gain his Masters of Divinity degree from Southern Baptist Theological Seminary, Struecker began serving as an active-duty chaplain in Fort Benning, Georgia.
His love of studying the Bible began just a few years into his Army service. "I started to get really serious about my faith," he says. "I have made an honest effort to take my Bible with me everywhere I go, and study it if I'm in my office, the woods, or combat." His Bible, given to him by an Army chaplain, has been carried all over the world. It is now held together by duct tape.
It is in that tattered Bible that Struecker found the answers to his own biblical questions. He doesn't just look to the bottom of the pages of a study Bible to find answers, he searches for them — a challenge he relays to the soldiers he now mentors.
Life at the base is filled with distractions (e.g., television, internet, video games, relationships), but there is often plenty of downtime on a mission. Establishing a Bible study routine is essential in both locations. "My greatest effort is put into equipping guys to study the Bible on their own. I'm just one guy trying to minister to hundreds, if not thousands, of people so that when I'm not around, they can still get the fruit of the Spirit and the benefits from it."
It is in these Bible studies where relationships are formed and spiritual habits are created. With such a wide spectrum of denominations all coming together, there can be differences of opinion and interesting debates, but those pale in comparison to the bonds forged, Struecker says.
"Every time I preach, whenever I am doing a Bible study, I am ultimately trying to use what they are going through today to get to the cross of Christ and salvation. I focus on not just how it will make a difference for eternity, but today — how they can live an abundant Christian life now. I challenge believers everywhere I go to ask why they believe x, y, and z. If you can't answer that, you need to consider why. And then you need to find an answer."
Combat may involve extended periods of absolute boredom, punctuated by a few minutes to a few hours of extreme anxiety and fear. "I have guys come out of a fire-fight saying, 'Chaplain, I need to talk to you and I need to know about Jesus, because last night I almost lost my life,'" Struecker says. "I use those opportunities to get people plugged into a Bible study that they would normally turn up their noses at."
To continually preach and mentor, personal Bible study is vital. Struecker's own 30 minutes of daily study has evolved from reading the text to creating his own personal commentary by highlighting passages and taking notes.
When deployed, books aren't easily toted. So, instead, Struecker relies on Bible software and the passages he has committed to memory after years and years of personal devotion to God's Word. Younger soldiers listen to his advice to do the same because they know his story. "It got me through the most intense feat I have ever experienced (Somalia). I encourage my guys to write verses of Scripture on the walls and the little wooden poles in the tents," he says. "I tell them, 'Put a passage of Scripture up so that every time you come in here and see the graffiti you force yourself to memorize that verse.'"
Good advice. You never know when your recall might help save your life.
Interview with Jeff Struecker conducted by Scott Lindsey, Director of Ministry Relations at Logos Bible Software.

Article courtesy of Bible Study Magazine published by Logos Bible Software. Each issue of Bible Study Magazine provides tools and methods for Bible study as well as insights from people like John Piper, Beth Moore, Mark Driscoll, Kay Arthur, Randy Alcorn, John MacArthur, Barry Black, and more. More information is available at http://www.biblestudymagazine.com. Originally published in print: Copyright Bible Study Magazine (Sept–Oct 2009): pgs. 14–15.
Publication date: April 6, 2012