5 Encouraging Psalms to Give You Hope through Hard Times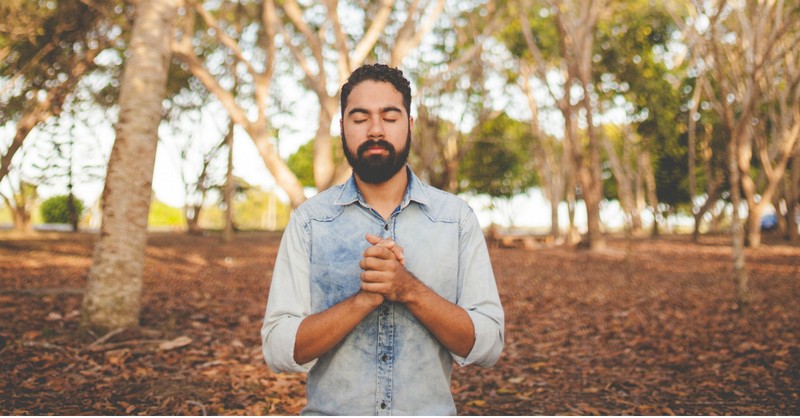 We all encounter difficult seasons and circumstances in our life. Perhaps the desires of our hearts still long to be fulfilled. Perhaps we are struggling through family or financial difficulties. Perhaps we've been confronted with a sudden loss or diagnosis that has shaken our world to its core. When we face difficult times, how do we hold on to hope?
King David knew a few things about suffering. As we read his Psalms, we see him fighting for hope. He struggled through family brokenness, betrayal, the death of a child, and much more over the course of his life. 
In his writing in the Psalms, we see his incredible strength and an example of how to cling to hope in hard times. I've gathered five of these Psalms for you today. They offer an example of fighting through emotional and spiritual difficulty and will help you look to God for hope in hard times.
Even in our greatest struggles, we can know that God is walking through it with us. What feels like the end may just be a bend in the road.  
Photo Credit: ©Unsplash/Naassom Azevedo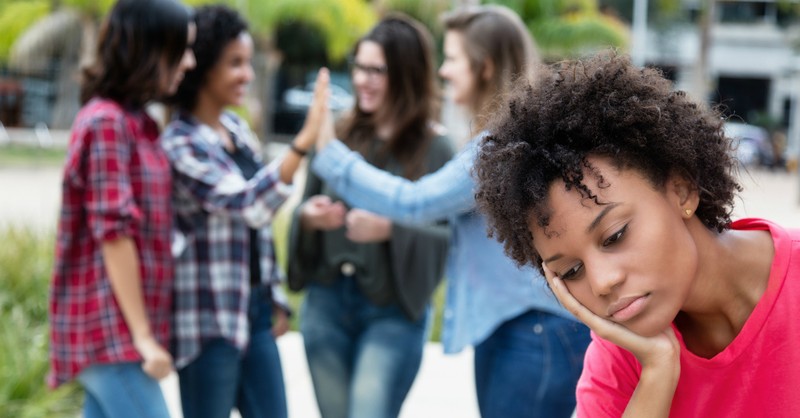 1. Psalm 71— for When You Feel Like Everyone Is Against You
In You, O Lord, I put my trust; let me never be put to shame…Deliver me, O my God, out of the hand of the wicked,out of the hand of the unrighteous and cruel man. For You are my hope, O Lord God; You are my trust from my youth. By You I have been upheld from birth; You are He who took me out of my mother's womb. My praise shall be continually of You. I have become as a wonder to many, but You are my strong refuge. Let my mouth be filled with Your praise and with Your glory all the day.
…But I will hope continually, and will praise You yet more and more. My mouth shall tell of Your righteousness and Your salvation all the day, for I do not know their limits. I will go in the strength of the Lord God; I will make mention of Your righteousness, of Yours only.
– Psalm 71:1, Psalm 71:4-8, Psalm 71:14-16
We will encounter trials. Jesus later tells his disciples to expect them.
It's important to acknowledge the weight of our pain and suffering before God, and in the midst of it all, acknowledge the God above it all. When it feels like the world is against us (and maybe it is!), we can remember God never leaves us. He is our salvation in every moment.
Our suffering is very real. So, also, is God's strength, the refuge He offers us, and the salvation we have in Him.
Photo Credit: ©GettyImages/DMEPhotography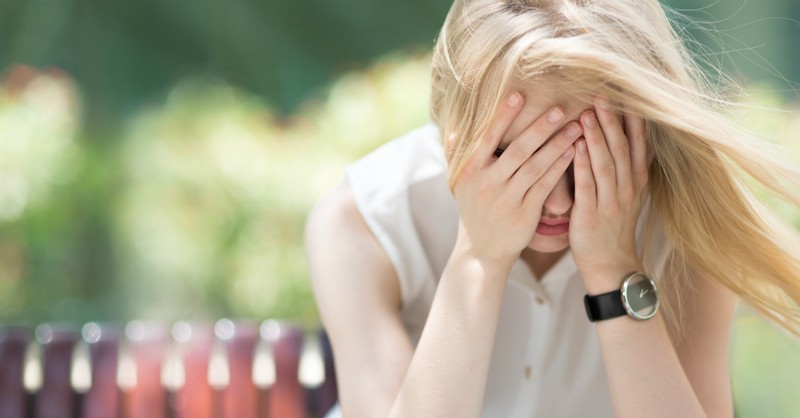 2. Psalm 121 — for When You Feel Discouraged and No One Can Help
I will lift up my eyes to the hills—from whence comes my help? My help comes from the Lord, who made heaven and earth. He will not allow your foot to be moved; He who keeps you will not slumber. Behold, He who keeps Israel shall neither slumber nor sleep. The Lord is your keeper; the Lord is your shade at your right hand. The sun shall not strike you by day, nor the moon by night. The Lord shall preserve you from all evil; He shall preserve your soul. The Lord shall preserve your going out and your coming in from this time forth, and even forevermore. – Psalm 121
God has given us other believers to encourage us and guide us and uphold us. However, as sweet and as godly as some people may be, we need to remember to make God our first call for help. As we cry out to Him, He may speak truth to us through other people, through our quiet times in the Word or prayer, or a still small voice when we least expect it.
God uses those around us to uphold us, but it is His work. He is the one we should call to, and the one we should praise.
Photo Credit: ©GettyImages/PKpix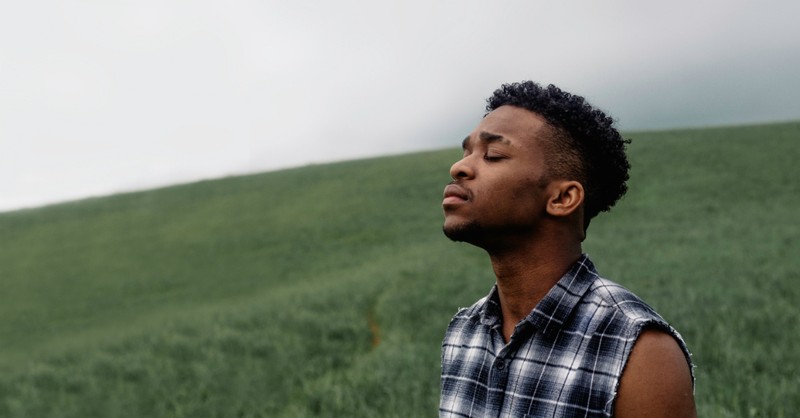 3. Psalm 13 — for When You Feel Like God Has Forgotten You
How long, O Lord? Will You forget me forever? How long will You hide Your face from me? How long shall I take counsel in my soul, having sorrow in my heart daily? How long will my enemy be exalted over me? Consider and hear me, O Lord my God; enlighten my eyes, lest I sleep the sleep of death; lest my enemy say,"I have prevailed against him;"lest those who trouble me rejoice when I am moved. But I have trusted in Your mercy; my heart shall rejoice in Your salvation. I will sing to the Lord, because He has dealt bountifully with me. – Psalm 13
Do you ever wonder why God is taking so long? Is He ignoring you? Is He punishing you for something? Does He just not care? The truth is God's love never ceases, His mercies never come to an end (Lamentations 3:22).
We can trust, though God delays, He has not forgotten or forsaken us. We can continue to sing to the Lord and recognize His blessings in our lives. He is faithful and He will prevail.
Photo Credit: ©Unsplash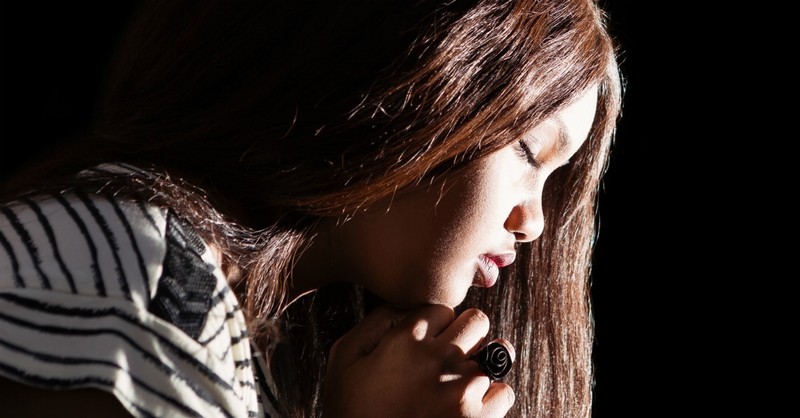 4. Psalm 63 — for When You Feel Empty, Dry, and Deserted
God, You are my God; early will I seek You; my soul thirsts for You; my flesh longs for You in a dry and thirsty land where there is no water. So I have looked for You in the sanctuary, to see Your power and Your glory. Because Your lovingkindness is better than life, my lips shall praise You. Thus I will bless You while I live; I will lift up my hands in Your name. My soul shall be satisfied as with marrow and fatness, and my mouth shall praise You with joyful lips. When I remember You on my bed, I meditate on You in the night watches. Because You have been my help, therefore in the shadow of Your wings I will rejoice. My soul follows close behind You; your right hand upholds me. But those who seek my life, to destroy it, shall go into the lower parts of the earth. They shall fall by the sword; they shall be a portion for jackals. But the king shall rejoice in God; everyone who swears by Him shall glory; but the mouth of those who speak lies shall be stopped. – Psalm 63
Many times we can find ourselves in a "desert" season. We encounter circumstances that leave us emotionally and spiritually dry. It's often in these times that God reveals truth to us and provides us the urgency to draw near to Him and the space to hear His voice more clearly. He is our source of living water. Even in the desert, He is there.
If we can learn to seek God with discipline, the desert can be one of the greatest adventures in gaining wisdom, strength, and maturity. He knows that the quietness of the desert is a place for you to get to know Him better, with so much more depth and fulfillment. He doesn't exult in your pain, but He delights in your tighter embrace. He has so much to show you and share with you.
He knows the way through the wilderness to the hills of joy and laughter. Don't be afraid to take His hand.
Photo Credit: ©GettyImages-B-C-Designs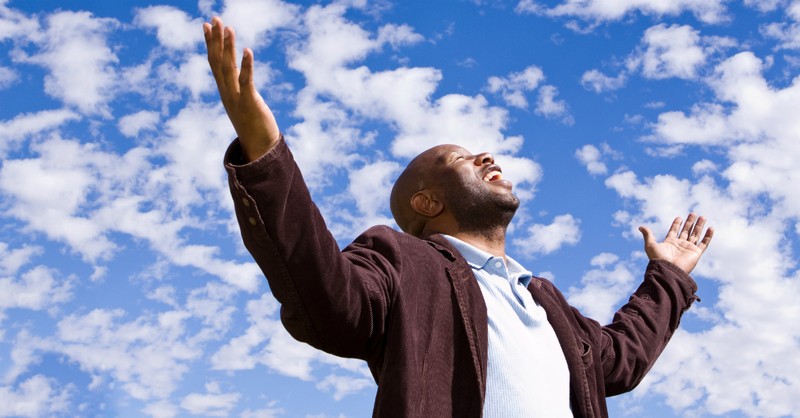 5. Psalm 30 — for When God Brings Healing
I will extol You, O Lord, for You have lifted me up, and have not let my foes rejoice over me. O Lord my God, I cried out to You, and You healed me. O Lord, You brought my soul up from the grave; You have kept me alive, that I should not go down to the pit. Sing praise to the Lord, you saints of His, and give thanks at the remembrance of His holy name. For His anger is but for a moment, His favor is for life; weeping may endure for a night, but joy comes in the morning. Now in my prosperity I said, "I shall never be moved." Lord, by Your favor You have made my mountain stand strong; You hid Your face, and I was troubled. I cried out to You, O Lord; and to the Lord I made supplication: "What profit is there in my blood, when I go down to the pit? Will the dust praise You? Will it declare Your truth? Hear, O Lord, and have mercy on me; Lord, be my helper!"
You have turned for me my mourning into dancing; You have put off my sackcloth and clothed me with gladness, to the end that my glory may sing praise to You and not be silent. O Lord my God, I will give thanks to You forever. – Psalm 30
Life is filled with ups and downs. In the valleys of life, we must remember the mountain tops—the goodness of God and His faithfulness. And when we reach the mountain tops, we must humbly remember the valleys, and praise the God of faithfulness who leads us. He refines us through every part of the journey.
When we are confronted with great disappointment, we can look up. We can gird up our hearts and reach for renewed strength and say, "Lord, life has thrown me a curve, but even so I praise Your name. You are my Father, and you love me enough to train me and remake me, and only You can turn my mourning into dancing."
Helen Steiner Rice paraphrases it well in this little poem:
Sometimes we come to life's crossroads

And we view what we think it the end.

But God has a much wider vision

And He knows that it's only a bend—

The road will go on and get smoother

And after we've stopped for a rest,

The path that lies hidden beyond us

Is often the path that is best.

So rest and relax and grow stronger,

Let go and let God share your load

And have faith in a brighter tomorrow.

You've just come to a bend in the road.

– "Bend in the Road" by Helen Steiner Rice
Request your free copy of the Bend in the Road poem on a beautifully printed bookmark!
Photo Credit: ©GettyImages/Digitalskillet
---