Esther - Lesson Five - Day 6
Thomas Klock

Harvest Ministries

2008

8 Feb

COMMENTS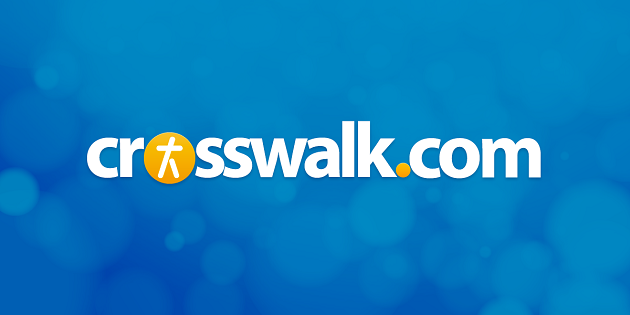 DAY SIX: Living in Such a Time as This
1. What an example of boldness and stepping out by faith Esther is for us! Without faith it is impossible to please God, but we must also take steps of action to show that we believe He is indeed a rewarder of those who do so. Yet Esther could have never done this by herself. Without the prayer support of others, these efforts would have failed. Also without the encouragement and exhortation of Mordecai, she wouldn't have been moved to courage to take this step of faith.
As you think about these things, what are some ways that you can be an encourager and supporter of another who is seeking to step out in faith, becoming a co-laborer with them in the things God has called them to do? How about you as well? Are you taking the steps by faith that you know God has been speaking to you about taking, or are you letting fear or human weakness hold you back? Record your thoughts here and discuss with your group how you can support one another in following and serving Christ.
2. Warren Wiersbe pointed out that there were four forces that worked together to destroy Haman: The hand of God's sovereign providence; Haman's false confidence in himself; pride; and the evil malice that he kept building in his heart.[1][xiv] He sought to build his life on the foundation of worldliness and self, and his pride we read of in this chapter would prove a very weak foundation as the flood waters swept it all out from under him, the very next day!
Rather than allowing our lives to be built upon such things, we need to be building ourselves up in Christ, and developing Christ's attitude of humility, not pride. From some of the things we read this week, what are some ways that you can better build your life around the right things that will help you victoriously face the storms of life? How can you take more of a Christ-like attitude toward the circumstances that come your way? Record some thoughts here, and share them with your group.
3. Charles Swindoll, in his typical great fashion, describes four lessons from this chapter in dealing with the unexpected things we come across in life.[1][xv] As you read the four main points below, think through an experience you have had or are currently facing. How can you apply these truths to them, or better deal with such things in the future in view of them? Share your thoughts about this with your group as well.
(1) When you are preparing for an unprecedented event, take time to wait on God before getting involved (e.g., Isaiah 40:31).
(2) When you are dealing with an unpredictable person, look to and count on the Lord to open the doors and heart of that person, not trying to do it on your own.
(3) When you are working through an unpleasant situation, look to and trust the Lord for enduring patience through it.
(4) When standing against an unprincipled person, ask the Lord for invincible courage and strength to do so.
Scripture Memory: Hopefully you now can write out this week's passage completely by memory. Do so now, and keep on reviewing it so you will be ready to share it with others in your group time.
Hebrews 11:6


---
[i] Derek Prime, Unspoken Lesson about the Unseen God (Darlington, England: Evangelical Press, 2001), p. 90.
[ii] F.B. Huey Jr., Esther. In F.E. Gaebelein ed., The Expositor's Bible Commentary, Vol. 4 (Grand Rapids, MI: Regency Reference Library, 1988), p. 819.
[iii] Spiros Zodhiates ed., The Complete Word Study Old Testament (Chattanooga: AMG Publishers, 1994), pp. 2316, 2343.
[iv] John A. Martin, Esther. In J.F. Walvoord and Roy B. Zuck eds., The Bible Knowledge Commentary, Old Testament (Wheaton: Victor Books/SP Publications, 1985), p. 339.
[v] Spiros Zodhiates ed., The Complete Word Study Old Testament, p. 2337.
[vi] Joyce G. Baldwin, Esther (Downer's Grove: InterVarsity Press, 1984), p. 87.
[vii] Spiros Zodhiates ed., The Complete Word Study Old Testament, p. 2316.
[viii] Herbert L. Lockyer, All the Women of the Bible (Grand Rapids: Zondervan Publishing House, 1958), p. 167.
[ix] Spiros Zodhiates ed., The Complete Word Study Old Testament, p. 2345.
[x] F.B. Huey Jr., Esther, p. 821.
[xi] Warren Baker and Eugene Carpenter eds., The Complete Word Study Dictionary Old Testament (Chattanooga: AMG Publishers, 2003), pp. 1109-1110.
[xii] Ibid., p. 858.
[xiii] John MacArthur ed., The MacArthur Study Bible (Nashville: Word Bibles, 1997), p. 689.
[xiv] See Warren W. Wiersbe, Be Committed (Colorado Springs: Chariot Victor Publishing, 1993), pp. 118-126.
[xv] From Charles R. Swindoll, Esther, A Woman of Strength and Dignity (Nashville: Word Publishing, 1997), pp. 107, 108.
---
© 2005 by Harvest Christian Fellowship. All rights reserved. Written by Thomas Klock for Men's Bible Fellowship, 2004-2005.
www.Harvest.org