How Can Christians 'Delight' Themselves in the Lord?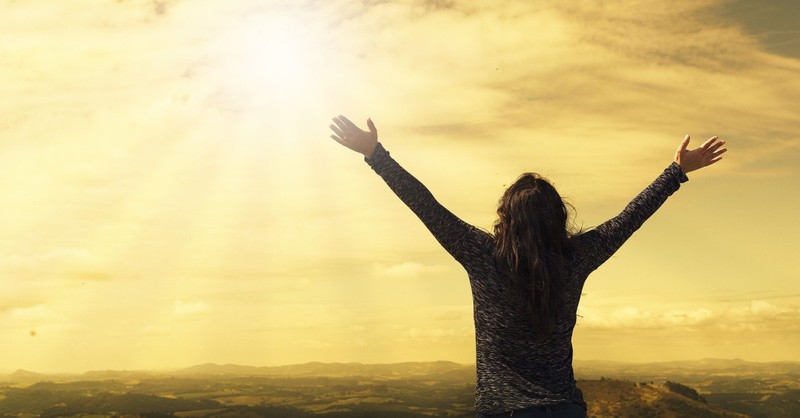 "Delight yourself in the LORD, and he will give you the desires of your heart." - Psalm 37:4

For the past five years, I have selected a word to reflect on throughout each year. For 2021, I have chosen "delight." How do you delight yourself in the Lord? Webster's Dictionary defines the word delight as "something that gives great pleasure or joy." What are pieces of evidence of a life that takes great pleasure and joy in God?
According to Rhonda Stoppe from Bible Study Tools, "True delight in Him causes us to take our sights off of what we want in order to long for what He desires." A secular approach to delight places the focus on "me," where a Christ-like approach places the focus on God.
What Is the Context of Psalm 37:4?
I would argue that one of the most misused verses in the Bible is Psalm 37:4 "Delight yourself in the LORD, and he will give you the desires of your heart." It is very easy to misapply this Scripture to say, "If I follow God, He will give me what I want." However, when we dive deeper into the context of this passage as a whole, it speaks much differently. The header of this passage is "He Will Not Forsake His Saints." There was evil happening in the time of David and God was encouraging His people to trust Him, delight in Him, and commit their ways to Him. He goes on to motivate the reader to know that even in the midst of hardships that the Lord has a plan.
It is extremely helpful to look at this verse as saying, "When we delight in the Lord, He becomes our heart's desire and He will give us that desire because He gives us Himself." What a stunning and personal God we serve who loves us so much and has fully given Himself to us as our Savior. When we seek fulfillment in Christ, we will live true lives of delight.
How Do We Delight in the Lord?
Sarah Martin from iBelieve shares, "The concept of delighting in God is closely intertwined with intimacy with God. A desire for more of His presence. A depth of relationship where we want to know more, feel more, experience more, worship Him more, converse with Him more, and find more freedom from sin."
Above are just a few ways to delight in the Lord. I encourage you to brainstorm on ways that you can find joy in the God who loves you.
Isaiah 61:10 says so beautifully, "I delight greatly in the LORD; my soul rejoices in my God. For he has clothed me with garments of salvation and arrayed me in a robe of his righteousness, as a bridegroom adorns his head like a priest, and as a bride adorns herself with her jewels."
What Does Delight Yourself in the Lord Mean?
Deuteronomy 30:9b says, "The LORD will again delight in you and make you prosperous, just as he delighted in your ancestors." Not only do we delight in God, but He also delights in us. One of the greatest blessings is to discover the joy of a relationship with the Lord. We can do this by making time for Him in His Word, worshiping with praise music, staying in communication with Him throughout our days, admiring who He is in nature, using creativity to glorify Him, and having a heart of thankfulness.
Just like a marriage relationship, the delight begins with noticing the other. We can have pleasure and joy in Christ when we first recognize that He is with us. Then, we do not keep our thoughts to ourselves but share our gratitude for who He is and what He means to us (i.e Song of Solomon 2:3).
Think about the characteristics of God that make you smile. What is it about the Lord that gets you excited? How has He been a constant in the good times and the challenging ones? Delighting in the Lord is a verb. This means that we take action to have joy in Christ. Being proactive in our relationship with God is an amazing way to take pleasure in Him! He made us relational beings and we are made in His image. He too desires the time, discussion, and journey as our Father and Friend.
What do we do if we are not "feeling it?" Although the definition of delight appears to be more of an emotionally driven word, because it is a verb, we have to keep in mind that even if we think our schedules are not allowing time with the Lord, or we are not wanting to read today, that delighting is a choice. We can miss out on the wonder and beauty of daily walking with our Father, or we can discipline our hearts to seek Him regardless of our feelings and thoughts.
Delighting can look like, "God, today I admit that I do not feel like spending time with You in Your Word. Would you help me to delight in You today? Would you please give me the desire to seek You and to know You more?" We cannot hide our true thoughts from the Lord. We might as well tell Him how we feel and ask for His help to find joy in Him. He is more than capable to provide and our delighting can be a sacrifice of love for Him.
Delight in Answered Prayers
There is a woman in Scripture named Hannah. She was unable to have children and prayed fervently about the desire. Finally, God blessed her with a son named Samuel. 1 Samuel 2:1 says, "Then Hannah prayed and said: "My heart rejoices in the LORD; in the LORD my horn is lifted high. My mouth boasts over my enemies, for I delight in your deliverance."
As believers, we can delight in answered prayers just like Hannah! Does this mean we will receive everything we ask for? No, however, we can praise the God who hears us and is working all things for our good and His glory (Romans 8:28).
Nehemiah 1:11a says, "Lord, let your ear be attentive to the prayer of this your servant and to the prayer of your servants who delight in revering your name." We can take great pleasure in blessing God through our prayers and acknowledging Him as our Savior and Lord.
On top of enjoying talking to the Lord, we can also enjoy listening to Him. Mark 12:37 shares, "David himself calls him 'Lord.' How then can he be his son?" The large crowd listened to him with delight." Jesus knew how to draw a crowd. May we continually be pulled in by His Word to hear His voice and delight in listening.
Delight in Worship
Another area of great delight can be through worship. Now I want to be cautious, mixing emotion with music can be a dangerous combo. God asks us to worship in Spirit and in truth (John 4:24). We live in a day when worship experiences can be more about a feeling than the glory and connection with our Lord. The Holy Spirit does move, and we can encounter Him in beautiful ways while singing praise, but as I say this know that our delight in God through worship is not dependent on our feelings.
When I think about someone who was overjoyed in worship to God, I remember David. Psalm 35:9 says, "Then my soul will rejoice in the LORD and delight in his salvation." Not only did David's mouth rejoice; his soul did. He was happy in the salvation of God. A wonderful way to share in this same depth of celebrating the goodness of the Almighty is by lifting our hands, singing, and clapping. We can celebrate outwardly to express the deep joy of our souls that have been redeemed.
Delight in His Boundaries
Many times in Scripture, we read verses that talk about delighting in God's law (Psalm 1:2, Psalm 119:16, Psalm 119:174, Romans 7:22). Psalm 112:1 says, "Praise the LORD. Blessed are those who fear the LORD, who find great delight in his commands." It might seem strange to be happy with rules given by God, but when we understand that He gives us His laws to protect us and love us, we know it is a joy to live by them. Think about Adam and Eve in the Garden. The Lord set a boundary around what they could and could not do. Their misbehavior led to their downfall. Disobedience never produces blessing. However, by the grace of Jesus, He can use all things. A believer delights in God's boundaries and way of living because there is a great blessing in obedience.
Delight in Trials
We can even delight during difficult seasons of life. 2 Corinthians 12:10 says, "That is why, for Christ's sake, I delight in weaknesses, in insults, in hardships, in persecutions, in difficulties. For when I am weak, then I am strong." Because of the victory we share in Christ, we can choose joy no matter the situation.
Scriptures that Show How God Delights in Us
Jeremiah 9:24: "but let the one who boasts boast about this: that they have the understanding to know me, that I am the LORD, who exercises kindness, justice and righteousness on earth, for in these I delight," declares the LORD."
Micah 7:18: "Who is a God like you, who pardons sin and forgives the transgression of the remnant of his inheritance? You do not stay angry forever but delight to show mercy."
Zephaniah 3:17: "The LORD your God is with you, the Mighty Warrior who saves. He will take great delight in you; in his love he will no longer rebuke you, but will rejoice over you with singing."
Matthew 12:18: "Here is my servant whom I have chosen, the one I love, in whom I delight; I will put my Spirit on him, and he will proclaim justice to the nations."
Further Reading
What Does it Mean to Delight Yourself in the Lord? (Psalm 37:4)
Photo credit: ©Daniel Reche/Pixabay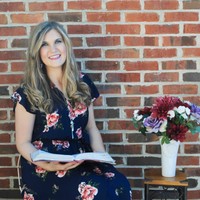 Emma Danzey's mission in life stems from Ephesians 3:20-21, inspiring young women to embrace the extraordinary. One of her greatest joys is to journey with the Lord in His Scriptures. She is wife to Drew for over two years and mom to baby Graham. Drew and Emma serve with Upstate CRU college ministry in South Carolina. Emma is an avid writer for Salem Web Network and provides articles on the Bible, life questions, and on the Christian lifestyle. Her article on Interracial Marriage was the number 1 viewed article on Crosswalk for the year 2021. All the glory to the Lord! She had the joy of hosting Her Many Hats podcast where she explored the many roles that women play while serving One God. Most recently, Emma has released her first Bible Study Book, Wildflower: Blooming Through Singleness.
Emma enjoys singing/songwriting, fitness classes, trying new recipes, home makeover shows, and drinking tea! During her ministry career, Emma recorded two worship EP albums, founded and led Polished Conference Ministries, ran the Refined Magazine, and served in music education for early childhood. Emma also had the privilege of having been a national spokesperson for Mukti Mission based out of India. Mukti has been working to restore shattered lives in India for over 120 years. You can view her articles through her blog at emmadanzey.wordpress.com and check out her Bible Study videos on Instagram @Emmadanzey.
---
This article is part of our larger resource library of popular Bible verse phrases and quotes. We want to provide easy to read articles that answer your questions about the meaning, origin, and history of specific verses within Scripture's context. It is our hope that these will help you better understand the meaning and purpose of God's Word in relation to your life today.
"Be Still and Know that I Am God"
"Pray Without Ceasing"
"Fearfully and Wonderfully Made"
"All Things Work Together for Good"
"Do Not Fear"
Listen to our Daily Bible Verse Podcast Now!
The views and opinions expressed in this podcast are those of the speakers and do not necessarily reflect the views or positions of Salem Web Network and Salem Media Group.