How Can We Fight the Good Fight When it Feels like We Have No Fight Left?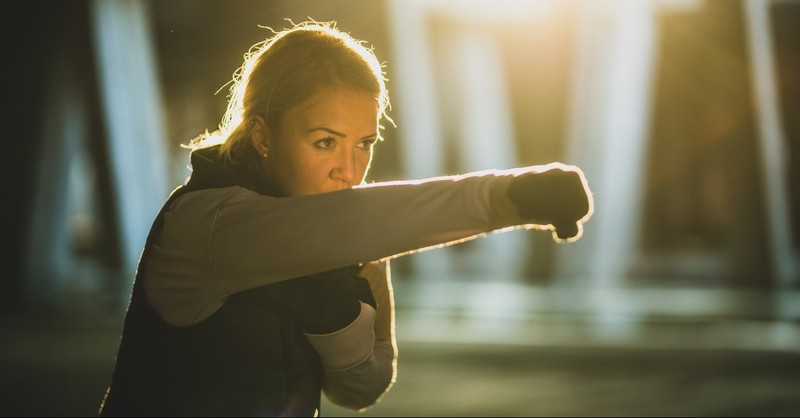 When I moved into my new house, I prayed and chose a verse to cover all aspects of life in it. Little did I know the battles which would ensue throughout the first nine months of my occupancy. The verse I chose, 1 Timothy 6:12, begins, "Fight the good fight of the faith." Fight is a key word, as is the prepositional phrase, "of the faith." I faced many battles and won each one only through the power of the Spirit as He grew my faith in the Lord and His plans for me. I didn't fight in my own strength (2 Corinthians 12:9-10); I fought through prayer and by arming myself with God's full armor as secured by the Lord Jesus Christ (Ephesians 6:10-18). Did I feel at times I had no fight left? Only when I tried to do it myself. And trust me, I did try to control things, which never works. Never.
What Does 'Fight the Good Fight' Mean in the Bible?
Let's look at the whole of the verse.
When we think of the term, fight, our minds go to a physical battle with fists raised to inflict blows and a stance that is ready to take punches should any get past our defenses. Fight has a metaphorical meaning, "to contend, perseveringly against opposition and temptation." In Ephesians 6:12, Paul tells us the battle is not waged in the physical sense. It is instead engaged in the spiritual realm, unseen by us but nonetheless real and, therefore, felt.
Good is defined as excellent in its nature and characteristics, praiseworthy, noble.
The second fight in the passage is a noun meaning a contest or conflict. And "of the faith" is an oh, so important phrase. It is a conviction of the truth. Faith is what it takes to please God, and He gives us everything we need to live a life full of faith! David said in Psalm 144:1, "Blessed be the Lord, my rock, who trains my hands for war, and my fingers for battle."The entire psalm speaks of God being—among myriad other roles—our "shield and fortress, high tower and deliverer." The Message Bible paraphrases 1 Timothy 6:12 as, "But you, Timothy, man of God: Run for your life from all this. Pursue a righteous life—a life of wonder, faith, love, steadiness, courtesy. Run hard and fast in the faith." A quick look at this verse affords a few more nuggets of wisdom.
What Are Other Sports Analogies in the Bible that Paul Uses?
Paul, like many in the first-century environs surrounding Rome and Greece, would know of the popular Olympic games, and the chariot races so beloved by the Romans. In 1 Corinthians 9:19-23, Paul speaks of "becoming all things to all men, that I might by all means save some." As such, he uses symbolic language to strengthen his Gospel argument to unbelievers, and sports metaphors to convey his message to the audience that could relate to them. It was a fitting use of athletic terms for the Christian life, understandable to athletes and spectators alike.
The passages where Paul uses sports analogies are not plentiful, but they are powerful:
1 Corinthians 9:24-26, Galatians 2:2, Galatians 5:7, Philippians 2:14-16, Philippians 3:12-14, 1 Timothy 4:6-10, 2 Timothy 2:5, 2 Timothy 4:7-8, and Hebrews 12:1-2 all include references to "running the race, training, pressing on, competing according to the rules, and keeping the faith." Each one is a metaphor for persevering in the Christian life, and it's faith that sustains us as we do.
1 Timothy is the first of the three "pastoral" epistles—as they are called—which also include 2 Timothy and Titus. The books of Timothy were written by Paul to his disciple, Timothy—his son in the faith who had ministered with Paul in Berea (Acts 17:4), Athens (Acts 17:15), and Corinth (Acts 18:5; 2 Corinthians 1:19). Timothy also went with Paul to Jerusalem (Acts 20:4). In 1 Timothy, Paul lays out the how's and why's of godly leadership within the church. Imprisoned in Rome, Paul realized his end was near, and he was, in effect, passing along the responsibility of ministry to Timothy.
Paul begins this letter by telling Timothy to remain in Ephesus to confront and correct those who are "teaching a different doctrine and devoting themselves to myths and endless genealogies" (1:3-4) as opposed to sound doctrine which can only be found in "accordance with the gospel of the glory of the blessed God with which I have been entrusted" (1 Timothy 1:11). Paul goes on to tell Timothy to hold faith and a good conscience as he points him to Christ in all things, including exhorting the Ephesian believers to prayer, modesty, and solid church organization. In all things, he told Timothy to "train yourself for godliness" and to have nothing to do with the faith's detractors who "espouse irreverent, silly myths" (1 Timothy 4:7-8). In addition, Timothy's youth is not to be despised; instead, he is to be an example of godliness, devoting himself to "the public reading of Scripture, to exhortation, to teaching…" Timothy is to watch himself in his conduct and in his treatment of older men.
In chapter six, Paul enters the territory of false teachers and the fight against their notions of knowledge (Gnosticism). Timothy, instead of falling prey to them, is to do good, be rich in good works, and to be generous and ready to share.
In essence, Paul says the fight is coming. It's there. And it's here for us as believers.
How Can We Fight the Good Fight if We Have No Fight Left?
No fight left? The best practice to undertake starts on your knees—even on your face—before the Lord. You may want to pray Scripture back to Him as you cry out for help. Ephesians 6:10-18 helps us as we cover ourselves with the full armor of God.
It's easy for us to think we must do the fighting. After all, we are equipped with our spiritual armor. But that armor is secured for us by the Lord Jesus Christ and, as such, He who fights for us through our faith. Exodus 14:14 says, "The LORD will fight for you, and you have only to be silent." Since all of the Bible is useful for "training in righteousness" (2 Timothy 3:16-17), we can rely on that promise stated in Exodus. Further, Deuteronomy 1:30 reminds us, "The LORD your God who goes before you will himself fight for you, just as he did for you in Egypt before your eyes." He was speaking here of going into the land of the Canaanites, yet we go into a battleground of the world every day. God moves through the hearts and minds of all people to accomplish His purposes. He fights for us if we come to Him in faith and submit to His will in our lives. "Blessed be the Lord, my rock, who trains my hands for battle and my fingers for war" (Psalm 144:1).
Remember this truth when your faith wavers and you are tempted to give up, because God will "never leave us nor forsake us" (Deuteronomy 31:6).
Photo credit: ©iStock/Getty Images Plus/Nicholas77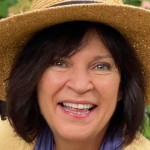 Lisa Loraine Baker is the multiple award-winning author of Someplace to be Somebody. She writes fiction and nonfiction. In addition to writing for the Salem Web Network, Lisa serves as a Word Weavers' mentor and is part of a critique group. She also is a member of BRRC. Lisa and her husband, Stephen, a pastor, live in a small Ohio village with their crazy cat, Lewis.
---
This article is part of our larger resource library of popular Bible verse phrases and quotes. We want to provide easy to read articles that answer your questions about the meaning, origin, and history of specific verses within Scripture's context. It is our hope that these will help you better understand the meaning and purpose of God's Word in relation to your life today.
"Be Still and Know that I Am God"
"Pray Without Ceasing"
"Fearfully and Wonderfully Made"
"All Things Work Together for Good"
"Do Not Fear"
Listen to our Daily Bible Verse Podcast Now!
The views and opinions expressed in this podcast are those of the speakers and do not necessarily reflect the views or positions of Salem Web Network and Salem Media Group.