How Did Jesus Become Sin If He Knew No Sin?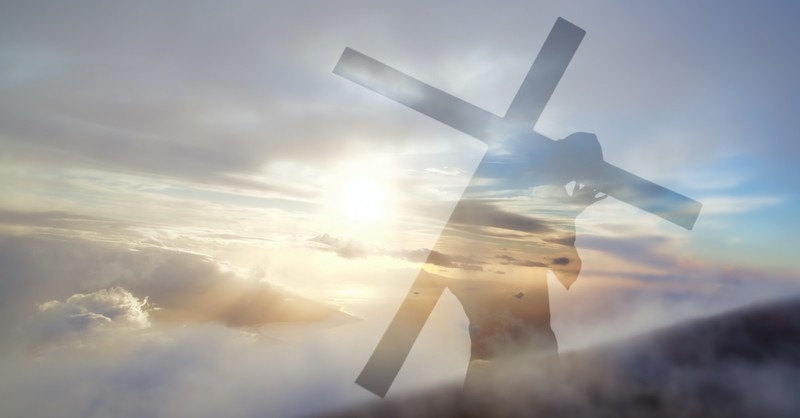 "God made him who had no sin to be sin for us, so that in him we might become the righteousness of God." - 2 Corinthians 5:21
Do you remember 'Backwards Day' as a kid, when you were supposed to say something the exact opposite of what you really meant? On Backwards Day, telling someone 'You're mean!' was really telling them 'You're so sweet!' and 'I don't like you' really meant 'I like you.' That's how some people say they feel when they read the apostle Paul's statement in 2 Corinthians 5:21 when he said Jesus knew no sin yet became sin for us. On its surface, it sounds like a 'Backwards Day' statement, like an oxymoron combining two completely opposing truths in one. Yet Paul wasn't playing games—he truly meant this. What did Paul mean by "God made him who had no sin to be sin for us"? How did Jesus become sin if he knew no sin?
What Does Paul Mean by "He Became Sin Who Knew No Sin"?
"He became sin who knew no sin."
Paul's statement in full is, "God made him who had no sin to be sin for us, so that in him we might become the righteousness of God" (2 Corinthians 5:21 NIV), and it comes in the middle of the apostle's second letter to the early church in Corinth. In the letter, Paul is explaining to these nascent believers some key truths about what it means to follow Christ, particularly given the strife and spiritual immaturity the new church was struggling to overcome. He's urging the people to accept his teachings, not the teachings of false teachers creating conflict. He wants them to set their hearts on getting along with each other, looking past false gospel messages, leading well, and caring for the poor, among other things.
In the fifth chapter of the letter, Paul talks about the confidence he and other believers have that their faith in Jesus will lead to their salvation. They will one day receive a new body. Indeed, as he notes, they've left behind their former, worldly views and are even now becoming new creations in Christ (5:17). They are Christ's ambassadors, doing all they can to be fully reconciled to Him (5:18-20). And in that final verse of the chapter, Paul goes a step further—he explains that not only are we reconciled to Christ, and not only do we represent Him, but we actually get a "pass" from Jesus Himself. For, in order that we be completely righteous, completely pure in God, our Heavenly Father allowed His own Son to take on our sins and pay our penalty Himself so we could start fresh.
This doesn't mean Jesus is now a sinner because we are sinners. It doesn't mean He now has license to go against God. Jesus repeatedly made clear that He was about His Father's business and devoted His life to point us toward God. He resisted temptation by the devil in the wilderness, healed the masses, drove out demons, and performed a vast number of miracles all in the name of the Lord. No, Jesus didn't become a sinner. There is a difference between merely taking on our sin, like it's a cloak, and becoming infected and diseased by that sin.
Jesus's selfless act meant that Christ, a part of the holy trinity—Father, Son, and Spirit, three in one—took on the mantle and oppression of our sin as a sacrificial act for us. He did this out of love. Jesus, who was perfect and sin-free, God Himself come to earth in the flesh, humbled Himself by taking on the stench of our guilt and pain. He covered Himself in filth, our filth because He loves us.
What Does it Mean That We Become the Righteousness of God Because of What Jesus Did?
Then Paul reveals the real gift that happens because Jesus was willing to become sin for us: By His willingness to take on our dirt, we become clean. Our sins are washed away, and we are brand-new and ready for our true eternity: The Kingdom of Heaven. As John 3:16 explains, "For God so loved the world that he gave his one and only Son, that whoever believes in him shall not perish but have eternal life."
Jesus willingly sacrificed Himself for us. He was like the sacrificial lamb of the Jews: the best, the first, the spotless one who not only served as a love offering to the Lord but also represented the sin of the people so they could be reconciled once again to God. When He gave Himself over on the cross and died, He allowed Himself to become that sacrifice, only it's not a sacrifice that needs to be given again and again, as in days past. As Hebrews 10:14 explains, "For by one sacrifice he (Jesus) has made perfect forever those who are being made holy." Jesus's gift was once for all, and it lasts for all eternity.
That is why the cross is the symbol of the Christian faith—God put our sin upon this sacrifice, His beloved Son Jesus, and then unleased His punishment. Our sin died on that cross. And then, from the rubble of that sin-wrath, Christ was resurrected. When we choose to follow Him, we too are resurrected with Him.
He is "the way and the truth and the life," the only way to God (John 14:6).
How Can Christians Continue to Live in God's Righteousness Knowing that 'He Became Sin Who Knew No Sin'?
There is nothing we can do to earn salvation. What Jesus did for us was a gift—a love offering. God loved the people of this world so much that He gave us an opportunity for lasting mercy, redemption, and reconciliation. We are only to believe, truly, that Jesus is our salvation. We are to have faith that He is the path to the Father. When we believe, we become infused with the Holy Spirit, and when we are filled with the Spirit, we become the body of Christ.
Living in God's righteousness is living in alignment with Him. That means choosing faith, following His Son, centering our lives on Him, and heeding His commandments to love God first and to love others as we love ourselves. It is a soul-deep knowing that we are lost without Him, condemned to death, but with Him, we have life eternal. This is why he became sin, who knew no sin.
Jesus, perfect Jesus, took on our sin. For a time, He "became" sin, the physical representation of all our dirt and decay, which died that Good Friday on the cross at Calvary. And now, as Scripture tells us, He sits at the right hand of God the Father Almighty (Acts 7:56), filled with God's glory, showing us the way to redemption.
Photo credit: ©GettyImages/mbolina
---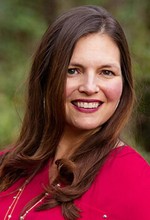 Jessica Brodie is an award-winning Christian novelist, journalist, editor, blogger, and writing coach and the recipient of the 2018 American Christian Fiction Writers Genesis Award for her novel, The Memory Garden. She is also the editor of the South Carolina United Methodist Advocate, the oldest newspaper in Methodism. Learn more about her fiction and read her faith blog at jessicabrodie.com. She has a weekly YouTube devotional, too. You can also connect with her on Facebook, Twitter, and more. She's also produced a free eBook, A God-Centered Life: 10 Faith-Based Practices When You're Feeling Anxious, Grumpy, or Stressed.
---
This article is part of our larger resource library of popular Bible verse phrases and quotes. We want to provide easy to read articles that answer your questions about the meaning, origin, and history of specific verses within Scripture's context. It is our hope that these will help you better understand the meaning and purpose of God's Word in relation to your life today.
"Be Still and Know that I Am God"
"Pray Without Ceasing"
"Fearfully and Wonderfully Made"
"All Things Work Together for Good"
"Do Not Fear"