How Does Bad Company Corrupt Good Character?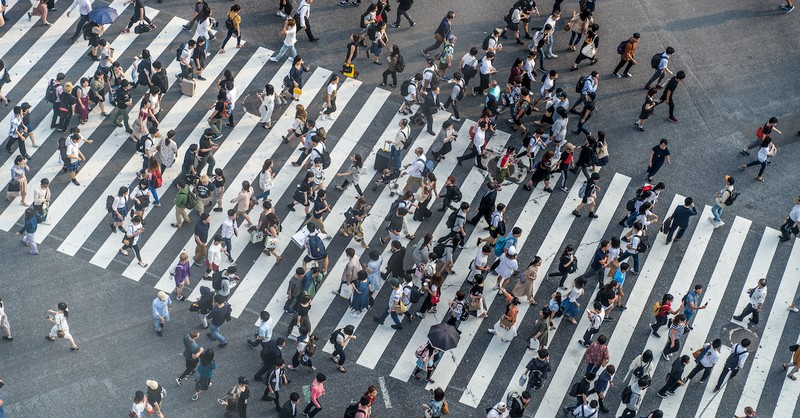 "Do not be misled: 'Bad company corrupts good character.'" 1 Corinthians 15:33
The biblical challenges us to consider the company we keep, and their influence on our character. Human nature is to reflect the behavior of those we spend the most time with. This doesn't mean to keep company with like-minded people, alone. The Bible is cautioning us to keep the truth of the gospel at the center of our souls, in order to guard our hearts and take every thought captive and make it obedient to Christ. Jesus, Himself, was often found amidst bad company. His mission to reach those who were lost carries on in us through His command to go and share the gospel with all people.
What Does 1 Corinthians 15 Mean by Bad Company and Good Character?
"Blessed is the one who does not walk in step with the wicked or stand in the way that sinners take or sit in the company of mockers, but whose delight is in the law of the LORD and who meditates on his law day and night." Psalm 1:1-2
The context of Paul's imperative is rooted in his reminder of the gospel truth to the Corinthian people. The passage in its entirety defends the truth of the resurrection, the pillar of the Christian faith. "It is not the resurrection of Christ that was being denied, but the resurrection of the Christian's body over against the pagan doctrine of the immorality of the soul," New Bible Commentary explains, "Paul strong refutes this …by showing that the resurrection of Christ was at the heart of the gospel and the resurrection of the Christian's body was a logical consequence of it." To be misled, or deceived, by dictionary definition, means to lead or guide wrongly or astray, or into error of conduct, thought or judgment.
Paul's passion for the gospel is evident:
"But tell me this- since we preach that Christ rose from the dead, why are some of you saying there will be no resurrection of the dead? For if there is no resurrection of the dead, then Christ has not been raised either. And if Christ has not been raised, then all our preaching is useless, and your faith is useless. And we apostles would all be lying about God- for we have said that God raised Christ from the grave. But that can't be true if there is no resurrection of the dead. And if there is no resurrection of the dead, then Christ has not been raised. And if Christ has not been raised, then your faith is useless and you are still guilty of your sins. In that case, all who have died believing in Christ are lost! And if our hope in Christ is only for this life, we are more to be pitied than anyone in the world. But in fact, Christ has been raised from the dead. He is the first of a great harvest of all who have died." 1 Corinthians 15:12-20 NLT
What we believe about who Jesus Christ is and where He is now determines the validity of our faith as Christ-followers. We believe in the resurrection, and we know our life on earth is not the final stop. This truth affects the way we live our daily lives. We seek to be an influence rather than being influenced. Bad company corrupts good character. We can claim to follow Christ, yet our lives may fail to reflect it."Christian holiness is not the avoidance of darkness at all costs," David Mathis explains, "It includes going into the darkness, letting our Light shine without compromise, and bringing people back from the darkness by the power of God." Our job is to be vessels of the gospel so their ears may hear the truth about how much God loves them.
What Was Paul Trying to Get Across to the Corinthians and What Does it Mean for Us?
"Do not make friends with a hot-tempered person, do not associate with one easily angered, or you may learn their ways and get yourself ensnared." Proverbs 22:24-25
Corrupt means to destroy. "A quotation from the Greek comedy Thais written by the Greek poet Menander, who's writings the Corinthians would know," the NIV Study Bible explains, "The contextual application of the quotation is that those who are teaching that there is no resurrection are the 'bad company' and that they are corrupting the 'good character' of those who hold to the correct doctrine." In our daily lives, we are wise to be on the lookout for people and situations which could destroy our character. Hot-tempered people are often closely associated with conflict, and are confrontational, impatient, easily angered, and lacking self-control. (Proverbs 14:16-17, 15:18, 29:22)
Jesus said to abide in Him, and for His word to abide in us (John 15:4). A disciplined practice of prayer and reading the Bible will allow us to abide in Christ, and be alert to the enemy's many schemes. "Yes, bad company corrupts good morals. Do beware," David Mathis explains, "And don't ever forget that God's good news stands ready to change really bad people." We are called to be in the world because the world needs the gospel, but we are warned not to be of the world. Walking that line requires a daily discipline to abide in Christ through prayer and reading the Bible by which we put on the full armor of God.
How Can We Keep Good Character Despite Those We Come in Contact With?
"So, my dear brothers and sisters, be strong and immovable. Always work enthusiastically for the Lord, for you know that nothing you do for the Lord is ever useless." 1 Corinthians 15:58 NLT
We can hold onto our good character by clinging to the One whom we attribute goodness to in the first place. On our own, we are capable of no good thing. We all fall short of the glory of God, Paul wrote. God is faithful. He places people in our lives both to disciple and those who disciple us. "God wants you to love everyone, show kindness to everyone, and to be able to help everyone. If you don't have any non-Christian friends, you won't be around anyone who needs to hear the Good News," Rick Warren explains, "But your best friends should be Christians. They should be strong believers." When we are filled with the Holy Spirit of the Living God, we cheer each other on, and it rejuvenates us as we walk back out into the world to seek and save the lost for Christ.
The world will wear us down, and we do need our best friends to be brothers and sisters in Christ who rally us back to a full tank of gas when we're empty. Local church communities are extremely important for this among many other reasons. We were not meant to be alone. In fact, when Jesus sent out His disciples, He sent them out in pairs! "Which way is the transforming influence flowing? When you are with someone, are they being transformed or are you being transformed?" Pastor John Piper challenges, "are we loving these people for their sake- that is, that they would come to faith and they would become godly- or do we really love them because we love what they enjoy and really like being with them in their worldliness?" When considering who bad company is and the status of our good character, there are three things we can do daily to align our lives to God's will:
Pray. The Bible says to pray continually. When we do, it ushers clarity, wisdom, and peace into our hearts.
Read the Bible. God communicates to us through the Bible. His Word is life to us. When we cling to His Truth daily, we are better able to discern what the next steps are.
Love and be loved. We were not mean to be idle, or alone. We need Christ-centered friends to run the race with and to go out into the world and spread the love and joy of Jesus to others.
A Prayer to Reflect the Gospel Truth
Father,
You are great, powerful, wise, and wonderful. Abba, Father You are our Author and Creator. This life isn't easy, but You go before us and line our lives with blessings that are not of this world. Equip us to go out into the world and share the Gospel of Jesus Christ. As Paul wrote,
"But how can they call on him to save them unless they believe in him? And how can they believe in him if they have never heard about him? And how can they hear about him unless someone tells them? And how will anyone go and tell them without being sent? That is why the Scriptures say, 'How beautiful are the feet of messengers who bring good news!'" (Romans 10:14-15 NLT)
Let us be the messengers with beautiful feet, Father! May our lives sing of who You are, and show others the love of Jesus. Let the Spirit move in and through us according to Your will, strengthening us where we are weak and helping us discern what our next steps are. Bless our lives to bring glory to You, before we even lift a hand in the air to sing Your praise.

In Jesus' Name,
Amen.
Paul wrote to remind us of the resurrection. Jesus rose from the dead and is seated at the right hand of the Father. Our earthly life is temporary, but our life with Him in heaven is eternal. Our lives on earth are meant to bring glory to God, so we should be wary of the company we keep and remain focused on the mission.
Sources:
NIV Study Bible, Copyright © 1985, 1995, 2002, 2008, 2011 by Zondervan.
The New Bible Commentary. Copyright Universities and Colleges Christian Fellowship, Leicester, England, 1953, 1954, 1970, 1994 All rights reserved.
Photo credit: ©GettyImages/Ruben Earth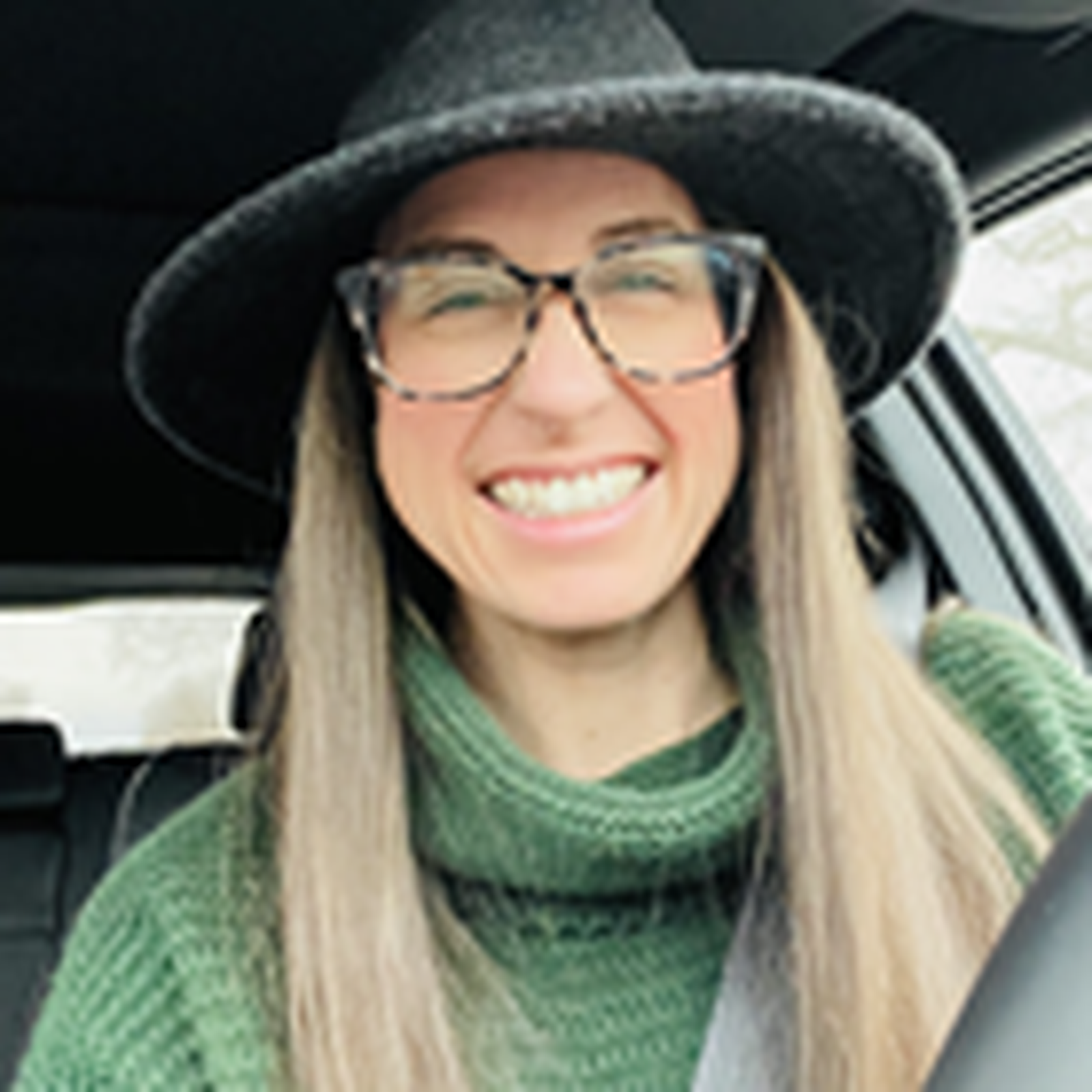 Meg writes about everyday life within the love of Christ as a freelance writer, blogger at Sunny&80, and author of "Friends with Everyone, Friendship within the Love of Christ," "Surface, Unlocking the Gift of Sensitivity," and "Glory Up, The Everyday Pursuit of Praise," and "Home, Finding Our Identity in Christ." She earned a Marketing/PR degree from Ashland University but stepped out of the business world to stay at home and raise her two daughters …which led her to pursue her passion to write. A member of Faith Church in Sandusky, OH, she serves as Communications Director and leads Bible studies for women and teen girls. Meg is a Cleveland native and lifelong Browns fan, living by the shore of Lake Erie in Northern Ohio with her husband, two daughters, and golden doodle.
---
This article is part of our larger resource library of popular Bible verse phrases and quotes. We want to provide easy to read articles that answer your questions about the meaning, origin, and history of specific verses within Scripture's context. It is our hope that these will help you better understand the meaning and purpose of God's Word in relation to your life today.
"Be Still and Know that I Am God"
"Pray Without Ceasing"
"Fearfully and Wonderfully Made"
"All Things Work Together for Good"
"Do Not Fear"