The Meaning and Warnings in the Parable of the Great Banquet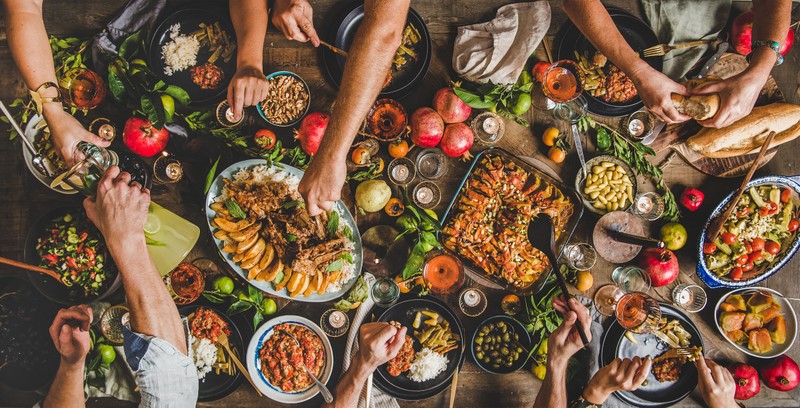 Busyness is a reason people give for not volunteering, attending church, and relaxing. It is an epidemic in middle-class society. Rushing from work to home to activities to chores is a way of life for many of us. Jesus addresses the issue of busyness in the Parable of the Great Banquet, told to witnesses in His ancient Hebrew world.
What Happens in the Parable of the Great Banquet?
In Luke 14:(12)15-24, Jesus tells a parable about a man who invites guests to a banquet. The A-list guests bow out, citing excuses like "I have to check my field" and "I'm getting married." These excuses sound absurd. The replies to a host's invitation seem to indicate that the invited person does not really want to attend the banquet. Preoccupied people turn down an opportunity for good food, good company, and maybe even a little entertainment. The host in the parable of The Great Banquet switches to Plan B and then Plan C after his first set of guests give excuses not to come to the party.
The host decides to replace these unwilling guests with B-list guests—people from "the streets and alley of the town." Even with these second-tier guests, there is room for more people in the banquet hall. The host has food prepared and a place reserved for guests, so he decides he might as well throw his party for whomever.
The anxious host tells his servants to go to the "the highways and byways" ("up roads and country lanes" in the New International Version of the Bible) and invite strangers to his banquet.
The host invites people on the fringes of society in the third round of invitations—"the poor, the crippled, the blind and the lame." These guests are not his neighbors. The guests are not the people he sits next to in the temple. These invited guests are outsiders.
Jesus tells the Parable of the Great Banquet at a dinner party in the house of a "prominent Pharisee." He introduces his story by stating to the Pharisees, "When you give a luncheon or dinner, do not invite your friends, your brothers or sisters, your relatives, or your rich neighbors; if you do, they may invite you back and so you will be repaid. But when you give a banquet, invite the poor, the crippled, the lame, the blind, and you will be blessed. Although they cannot repay you, you will be repaid at the resurrection of the righteous" (Luke 14:12-14). This comment from Jesus reminds me of the value of feeding ministries in communities around the world. It also reminds me of the negligence of middle-class people in responding to an invitation to an event that doesn't necessarily accomplish anything—it is a time for recreation, food, socializing, and joy.
What Is the Meaning of the Parable of the Great Banquet?
The man's first set of invitees allow everyday concerns to outweigh their need for celebrating life. It is a priorities issue, based on people's values. These A-listers are caught up in tasks that could be postponed while they feast and socialize. Quality time spent celebrating life is not a priority for the first round of invited guests in this parable. Checking on possessions and another relationship is valued more than time spent with other community members.
This parable of Jesus addresses the importance of remembering to celebrate what God offers us. We may have communion with Him and each other by sitting down to a meal and sharing the bread and wine of Christ. His body and blood are freely given for our salvation and forgiveness of sin. This idea of breaking bread in a community of believers at a banquet addresses the importance of worship time, which must be bookmarked in a busy life. An invitation like this is a gift, a favor, and a blessing.
What Excuses Were Made to Not Attend?
The people who find reasons not to come to the banquet—unfortunately for them and Jesus—do not balance time with God and everyday activities. Of the three examples of excuses given in the Parable of the Great Banquet, two concern acquiring possessions. The first example of a decline to the host's invitation is "I have just bought a field, and I must go and see it. Please excuse me" (Luke 14:18). The second excuse is also about material possessions. "I have just bought five yoke of oxen, and I'm on my way to try them out. Please excuse me" (Luke 14:19). These excuses do not exhibit good time management on the part of the invitees. A busy and prosperous life demands scheduling events based on values. It's all about priorities.
Interestingly enough, the third example in the parable of an invitee who refuses the host's invitation says, "I just got married, so I can't come" (Luke 14:20). Family relationships and responsibilities get in the way of participating in community life, being part of a larger set of relationships. There is a temptation to become absorbed in one's own immediate family to the detriment of connections with and mutual support of the community. The community may be church members or it may be neighborhood or city groups. Getting involved in one's community makes the community thrive. Focusing inward on one's immediate family is not that different from becoming self-absorbed.
Why Are Excuses so Dangerous When it Comes to Salvation?
Jesus paid the price for a full hall of revelers at His banquet. He wants us, his children, to take advantage of his enormous sacrifice and generosity. I remember my daughter's and son-in-law's wedding reception—our nervousness in planning the food and decorations and wondering who was going to show up for that party. If an invited guest had sent in an RSVP card indicating they were going to attend and hadn't shown up, my daughter's father and I would still have had to pay the bill for the meal of that person. With this experience, I feel for The Great Banquet host and his first ungrateful, invited guests who find excuses not to come to his feast. Jesus is the ultimate host, welcoming us to a party and hoping and praying we will attend.
The wayward guests described in the parable of The Great Banquet don't appreciate the invitation to a special feast. Similarly, we may not always appreciate Christ's inviting us to a new and better life. John 1:11 describes how Jesus' own people did not value or "receive" him. They did not take Jesus up on his invitation. Jewish Pharisees of Jesus' day rejected his message many times. The poor, blind, crippled, tax collectors, women, and sinners, however, more often accepted Christ's invitation to salvation and healing.
A missed celebration is missed forever. Similarly, Jesus' invitation to us is not without an expiration date. We must respond to salvation when the opportunity arises. In Acts 17:32-34, Paul writes that responses to his preaching were: 1) sneering mockery, 2) desire to hear more of Paul Christian witness or 3) belief and following Christ. In the parable of The Great Banquet, few choose option three (3) in response to the host's invitation. As the Gospel reminds us, Many are called, but few are chosen (Matthew 22:14). This parable illustrates how hearers of the Word miss the opportunity for salvation, extended to all of God's people. In this parable, the people outside the mainstream of society respond to Jesus' loving invitation to them.
Clarence L. Haynes writes in a Bible Study Tools article that "…a banquet is a wonderful opportunity to eat good food, have a good conversation—be nourished in body and soul. In the case of spending time with God, It's an opportunity to nourish our spirit." Why would a person decline this blessed opportunity? What does the invited guests' refusal to attend the banquet teach us about the Christian life? Why do we refuse to attend the rich banquet of Christ?
And, as is emphasized in the parable of The Great Banquet, fellowship with other Christians builds up the body of Christ. Do you regularly spend time "dining"—literally or figuratively-- with other believers? We can talk on the phone, text, go out for coffee, or linger with others at fellowship time after church. There are work projects, classes, and perhaps committees at church to gather the body of believers. Small conversation bits may resonate in a huge way in our lives; we can be blessed by conversations with and spending time with other believers.
Do we spend enough time directly with God? A relationship of any kind grows with time spent together. A friend of mine once told a small group of people that she regularly goes on a "date" with God. How can we date God? Reading the Word of God is communicating with Him. The Word was written for our instruction and joy. Even a short dose of Bible reading may change your perspective each day and bring you closer to God. Prayer—talking to God and listening for responses—is the most intimate way to date God. The more we study and pray and witness to each other, the stronger the community, the better the banquet.
Like the host in Jesus' parable of The Great Banquet, God invites as many as are willing to come to eat at His table to "taste and see that the Lord is good" (Psalm 34:3).
Related Resource: Check out our FREE Bible Study podcast, How to Study the Bible! Available at LifeAudio.com. Listen to the first episode here by clicking the play button below:
Photo credit: GettyImages/Foxys_forest_manufacture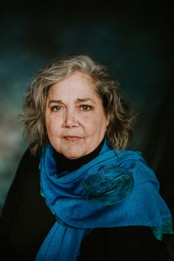 Betty Dunn hopes her articles help you hold hands with God, a theme in her self-published memoir Medusa. A former high school English teacher and editor, she works on writing projects from her home in West Michigan, where she enjoys woods, water, pets, and family. Check out her blog at Betty by Elizabeth Dunning and her website, www.elizabethdunning-wix.com.
---
This article is part of our larger resource library of popular Bible parables. We want to provide easy to read articles that answer your questions about the meaning, origin, and history of parables within Scripture. It is our hope that these will help you better understand the meaning and purpose of God's Word in relation to your life today.
Parable of the Lost Sheep
Parable of the Talents
Parable of the Good Samaritan
Parable of Wheat and Tares