How the Psalms Speak to the Lonely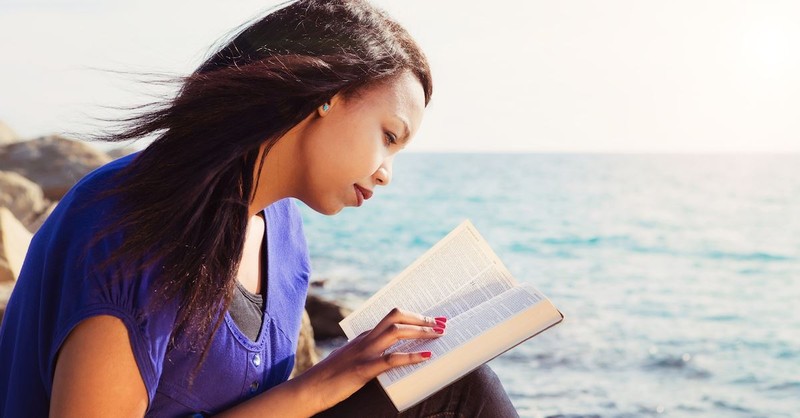 Have you ever woken up knowing that your life is full of things you love, and yet your enthusiasm is lacking? Has your heart ever felt heavy and 'blah' even though you're blessed with loved ones, neighbors, and friends?
Loneliness. It can happen when you spend your days surrounded by little people (or big people), only to go to bed, wake up, and repeat. The routines of life can sometimes pull us down.
Often, it's not even your circumstances creating loneliness—it's the state of your heart. Spouses and children are a constant reminder of grace and love…yet you still ache for something. Scrolling through social media can tangle your thoughts in knots.
Find hope in the Psalms by remembering God's faithfulness.
David, who penned over 73 chapters of the Psalms, identifies with your loneliness. As a book of songs, the Psalms offer a breadth and depth of varied emotions. Some of the songs in Psalms were sung publicly, some privately. Some were written by worship leaders for the temple. Others were written by Moses and Solomon. David, however, is the Psalms' main author. And although he had great talent, he struggled with deep spiritual battles.
David may have felt the loneliness of being the youngest. His enemies even appeared in his own house when his son rebelled against him.
In fact, David felt the sting of depression and loneliness many times. Yet his response is the same one available to you: to remember. Remember truths about God and call to Him during your times of sorrow. Find your cure for loneliness in Him.
Loneliness hides the future in a cloud of mystery. But God reveals His faithfulness even in the dark. Listen to what David writes:
Psalm 16:9: Therefore my heart is glad, and my glory rejoices; My flesh also will rest in hope.
Psalm 31:24: Be of good courage, And He shall strengthen your heart, All you who hope in the Lord.
Psalm 38:15: For in You, O Lord, I hope; You will hear, O Lord my God
Psalm 39:7: And now, Lord, what do I wait for? My hope is in You.
Your hope comes from God, David says. So how do you have hope? You remember. And the Book of Psalms is a perfect book to remember God's faithfulness, love, joy, and strength in your life.
Don't listen to the lies that surface in times of loneliness.
Loneliness lies. When it creeps up, you could be surrounded by people in a coffee shop with tears right behind your eyes. Even the act of holding back tears back causes aching pain. 
Loneliness will say: "I am sitting here at a table for two all alone. And no one sees my pain, or headache, or feels the ache of missing anything." Lies.
It also says: "I will always feel this way. The darkness will overcome me when the sun sets and death is my only hope." Lies.
Loneliness whispers: "my faith is weak and my heart will always ache." More lies.
Loneliness doesn't necessarily mean "alone" or "solitude." Loneliness feels like no one understands me; God doesn't love me; I'm not worthy of anything; and I don't have any faith.
Instead of listening to the lies, let loneliness lead you to the Lord of love. In Psalms we have a guidebook for how to speak to our loneliness. Don't deny your feelings by filling up on unfulfilling things. Social media. Work. Empty relationships. Food. Clothes. Money. Things.
And doesn't it seem it would be easier try to get rid of loneliness with half-truths and busyness? You can fill your days with things, people, and places but never fill the empty feelings. The loneliness lingers.
Instead of buying, doing, or working your way out of loneliness, you can cry out to God like David did in the Psalms.
If you close your eyes, begin to pray, and feel in your soul the deep feelings you've pushed aside from the busyness, you feel the empty, lonely feeling. You can try to hide or forget your loneliness, but what if you embraced the feeling, to find our longing leads to God?
Psalm 40:1-2 NKJV: I waited patiently for the LORD; and He inclined to me, and heard my cry. He also brought me up out of a horrible pit out of the miry clay and set my feet upon a rock and established my steps.
Psalm 90:1; 91:1: Lord, you have been our dwelling place in all generations. Before the mountains were brought forth or ever You had formed the earth and the world, even from everlasting to everlasting You are God...He who dwells in the secret place of the Most High shall abide under the shadow of the Almighty.
Like the Psalmists, the Lord will forever change you through His word. When you want your relationship with the Lord to grow deeper and fuller and more intimate, you can feel the empty places and fill them with Christ's peace.
Loneliness wants to rob you of your peace. Admitting your loneliness allows the Lord to enter into the picture. When you let Him in, you are able to face the reality of loneliness without fear, and move forward in faith.
Here are some examples of what the Psalms speak to the lonely heart:
God hears us. (Psalm 102:1-7)
God leads us and guides us. (Psalm 23)
God gives the lonely a family. (Psalm 68:6)
God will always have our backs. (Psalm 27:10)
God is gracious to us. (Psalm 25:16)
God heals us. (Psalm 147:3)
Why not face loneliness with a reading plan in the book of Psalms designed especially for the lonely at heart? There are seventy passages you can read to provide a path in the dark from loneliness to light. Download it for here for free.
---
Sarah Frazer is a writer and Bible study mentor at sarahefrazer.com. She is the wife of Jason and mother of five. Although she is preparing to be a full-time missionary in Honduras, her passion is to encourage women to get in the Bible. Sarah is also an author of three self-published Bible studies for women. She shares tools for deep-rooted Bible study at sarahefrazer.com. Download her free Bible reading plan here.
Photo Credit: ©Thinkstock/B-C-Designs