How to Find Daily Encouragement from 'the Lord Is My Shepherd' in Psalm 23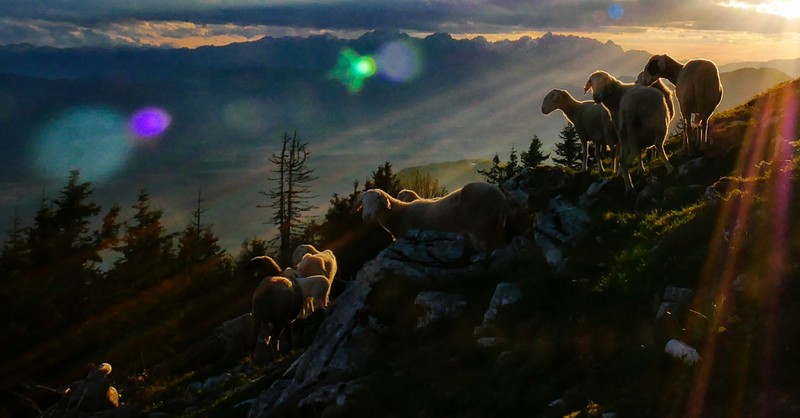 "The LORD is my shepherd, I lack nothing." -Psalm 23:1
Of all the Psalms in the Bible, the 23rd is probably the most widely known and loved. People of all denominations find comfort and hope in the words that King David wrote ages ago. Most recognize this Psalm as part of the readings used in funeral services. It is meant to reassure family and friends that God is always with His people and that death is not the end for them. But, this song of David can also encourage us right now while we walk through daily life. The images beautifully portray God as our Good Shepherd, and the message of God's goodness to us is clear and joyful. If we meditate on this Psalm and take it to heart, we'll find a new way of approaching our present, as well as future, lives.
What Is the Meaning of 'The Lord Is My Shepherd' in Psalm 23?
Psalm 23 is in Book 1 of a larger collection of 150 songs located in the middle of the Old Testament. Written by David and several other authors, the Psalms are poems, most of which were used in temple services. They all express deep emotions, whether in praise, worship, confession, or repentance to God. Though the Psalms weren't meant to document specific events, they were often influenced by life experience. Some of David's songs seem to reflect certain episodes he went through - Psalm 23 seems to have echoes of his boyhood job as a shepherd.
As David presents God as a shepherd, he compares His people to sheep. The intent was to highlight the total devotion Christians are meant to have toward their Lord. Under His care, we'll find security and safety:
Sheep are completely dependent on their shepherd
They receive safety, food, and guidance from the shepherd
They follow and obey the shepherd on instinct
Some scholars have noted that the second section of this Psalm could refer to ancient shepherding practices of feeding the sheep off of raised tables and using oil to keep flies away. Others connect these descriptions with how soldiers prepared for big battles with a feast and an anointing of oil. Either way, the illustrations reference David's life. The main theme of the Psalm is, as David wrote, "You are with me." God is with us, always close, in every moment. Taking hold of that truth will raise our level of trust that we are never alone, we are looked after, and we always have reason to hope.
Other Scriptures That Talk about 'The Lord Is My Shepherd'
God is described by several in the Old Testament as a shepherd, perhaps because so many in the culture knew the responsibility that the work entailed.
"...the God who has been my shepherd all my life to this day…" (Genesis 48:15)
As an old man, Israel spoke this as he placed a blessing on Joseph's sons.
"Save your people and bless your inheritance; be their shepherd and carry them forever." (Psalm 28:9)
David humbly requested that God would be a fortress and shield for His people.
"He tends his flock like a shepherd: He gathers the lambs in his arms and carries them close to his heart; he gently leads those that have young." (Isaiah 40:11)
The prophet Isaiah paints this sweet picture of our Lord's tender care.
In the New Testament, Jesus takes on the same title.
"I am the good shepherd; I know my sheep and my sheep know me - just as the Father knows me and I know the Father - and I lay down my life for the sheep." (John 10:14-15)
Christ declares this to the Pharisees, hoping to open their eyes to His true identity and mission.
"And when the Chief Shepherd appears, you will receive the crown of glory that will never fade away." (1 Peter 5:4)
Peter wrote this to urge Jewish Christians to continue pursuing Christlikeness, even under intense persecution.
Other Translations of Psalm 23:1 and "The Lord Is my Shepherd"
Sometimes different translations can provide more nuance to a passage.
The American Standard Version reads, "Jehovah is my shepherd; I shall not want."
Using 'Jehovah,' which means 'I Am,' adds to the verse's reassurance that God continues to be present and active in our lives every day.
The verse is expanded in The Amplified Bible: "The Lord is my Shepherd [to feed, to guide and to shield me], I shall not want."
Listing the duties that shepherds perform reminds us of how completely our Heavenly Father provides for us.
In the Contemporary English Version it says, "You, Lord, are my shepherd. I will never be in need."
David's words are turned here into a confident personal statement of trust in God.
The Good News Translation has, "The Lord is my shepherd; I have everything I need."
This declares that we can rest in the knowledge that God gives us exactly what we need to live rightly each day.
How to Find Daily Encouragement with God as Your Shepherd
The ideas in Psalm 23 about God being our Shepherd are still meant to resonate in our hearts. Each verse contains a promise of blessing that David had experienced and that we can share in, too.
Contentment - "I lack nothing." (v.1)
God provides all we need, so we can relax and stop striving.
Rest - "He makes me lie down in green pastures…" (v.2a)
God invites us to moments of stillness, so we can find rest amid our busyness.
Peace - "He leads me beside quiet waters…" (v.2b)
God calms us in challenging times, so we can hear His voice.
Restoration - "He refreshes my soul." (v.3a)
God promises to renew our spirits, so we will be strengthened to go forward.
Wisdom - "He guides me along the right paths for his name's sake." (v.3b)
God wants to reveal Himself and His Ways to us, so we can know Him better.
David goes on with his compelling testimony. The language he chose may have been poetic, but the concepts had a practical application for his life. "Even though I walk through the darkest valley, I will fear no evil, for you are with me; your rod and your staff, they comfort me" (v.4). As both a warrior and a king, David often faced danger. But he never forgot the lessons he learned about God as a young shepherd and leaned on them for encouragement the rest of his life. Though most of us don't have the same type of work as David, we all deal with challenges each day, some very painful. Whatever form a trial takes, whether a job loss, a medical issue, or relationship troubles, it is no match for our Almighty God. When we look to Him, we'll find His strength to walk confidently through the hardest of struggles.
"You prepare a table before me in the presence of my enemies. You anoint my head with oil; my cup overflows" (v.5). David loved to worship God, and his songs abound with thanksgiving. David was always aware of both his own lack and of the sufficiency of his Lord. It's important that we take time to remember what our Jehovah-Jirah ("the Lord will provide") has done for us. The more we celebrate His blessings for us and others around us each day, the more we'll have faith in His provision going forward.
"Surely your goodness and love will follow me all the days of my life, and I will dwell in the house of the Lord forever" (v.6). Throughout his lifetime, David found himself in many different places: working in fields, hiding in caves, ruling in a palace, leading armies into battle. And he truly believed that God remained close, wherever he ended up. As we go through our daily lives, we may end up in places or doing things we didn't expect. Knowing that our Lord will always go not only with but before us should bring a sense of firmness and even boldness to our steps.
This Psalm can be an effective tool for prayer, in several possible ways:
Verse by verse
For instance, verse 1 says, "The Lord is my shepherd, I lack nothing." That could inspire a prayer like this, "Father God, thank You for watching over me today and providing all that I need."
Image by image
Verse 2, for example, reads, "quiet waters." Imagining being in such a place might lead to a prayer like, "Lord, I praise you for helping me find times of peace today even when I am so busy."
Action by action
In verse 3 we read that "He guides me." Remembering God's gentle leading in the past could spark a prayer like, "Dear Father in Heaven, I am so thankful for the way You direct my steps. Show me how to walk in Your ways today."
Here's another prayer that tries to embrace David's passion for the Lord in Psalm 23:
God in Heaven,

It says in Scripture that You delight in the praise of Your people. So let my voice join King David's in lifting You up. Thank You for being our Good Shepherd, and all that means. I am grateful that You are not distant but intimately involved in our lives every day. You know our deepest needs and meet them. You know our weaknesses, and You strengthen us. You know our enemy, and You take on the battles for us. Being surrounded by Your protection and love steadies my spirit. As one of your "sheep," I am called to look to You for everything, and to obey Your commands. Help me to stop more often and listen more closely, Father. For in You, I'll find all the wisdom, confidence, and grace I need to live as You desire me to.

In Jesus' Name. Amen.
Psalm 23 gives us a glimpse of the relationship God wants to have with each of us. David declares that when we agree to be "sheep" under the Lord's loving care, He will abundantly supply what we need. That truth should encourage and excite us to live well each day.
"Surely goodness and mercy shall follow me all the days of my life: and I will dwell in the house of the Lord for ever." (Psalm 23:6)
Further Reading
Why Does the Bible Say "The Lord is My Shepherd" in Psalm 23?
The Lord is My Shepherd, I Shall Not Want (Lessons from Psalms 23)
Photo credit: Unsplash/Jaka Skrlep
---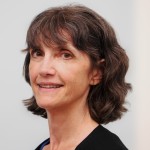 Heather Adams is an author, speaker, and singer living in Connecticut. Heather's passion is to equip and encourage believers to seek more of God's truth and to experience more of His joy each day. Her book, Bow Down: The Heart of a True Worshipper is a practical, 30-day devotional about worship based on the writings of King David. Heather's blog, Worship Walk Ministries, offers weekly Scripture passages and insights to ponder. A native New Englander, Heather is settling into her home in the South, trying out local foods and watching for the alligators that live nearby!
---
This article is part of our larger resource library of popular Bible verse phrases and quotes. We want to provide easy to read articles that answer your questions about the meaning, origin, and history of specific verses within Scripture's context. It is our hope that these will help you better understand the meaning and purpose of God's Word in relation to your life today.
"Be Still and Know that I Am God"
"Pray Without Ceasing"
"Fearfully and Wonderfully Made"
"All Things Work Together for Good"
"Do Not Fear"
Listen to our Daily Bible Verse Podcast Now!
The views and opinions expressed in this podcast are those of the speakers and do not necessarily reflect the views or positions of Salem Web Network and Salem Media Group.