12 Interesting Bible Study Methods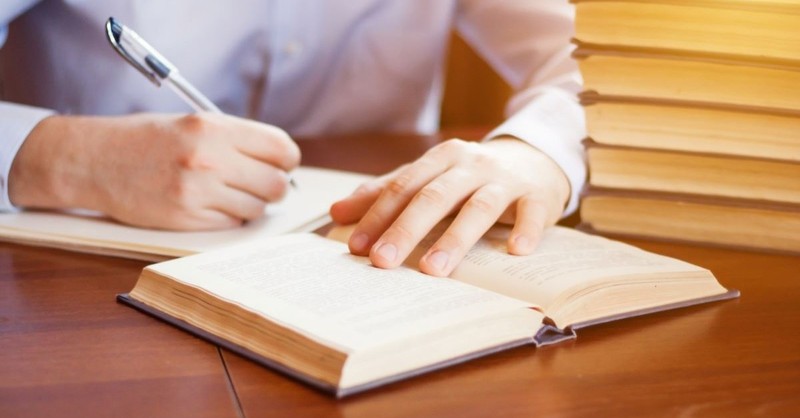 12 Effective Bible Study Methods
Let's look at twelve Bible study methods. I am not the author of these methods; however, I've learned over the years that people will piece together various methods and come up with "new" ones. These seem to be the most popular and unique Bible study methods. Feel free to use any of these methods or combine parts of them to create your own!
Scripture Verse Mapping Method
For this method, you need only one verse in the Bible. I suggest you pick a familiar verse or one that you understand the context of. Next, you will look at different translations. You can find a search engine here, and the drop-down box allows you to search a passage in various traditions. After looking up your verse, highlight or circle the words you want to clarify. Make sure to look at the context of the verse. If you use a tool such as blueletterbible.org you can also look at other verses that relate to that verse.
Bible Journaling Method
One of the most popular methods for studying the Bible is Bible journaling. This method is simply reading a passage of the Bible and using a notebook to write down your thoughts. There isn't much direction other than to write what God is teaching you. If you do a quick google search you will find a hundred ways to journal the Bible. Pinterest also has a variety of free printable journaling ideas. If you are curious, you can download my quick 10 steps for Bible journaling here.
Topical Bible Study Method
This method of Bible study is when you begin with a topic – something like love, joy, or peace. Then you search for scriptures that fit with that topic. You can find verses that explain that topic or give examples of that topic. A great Bible search engine is biblestudytools.com. You can type in a word or a phrase and all of the scriptures are listed with that word and phrase. I would also suggest you search various translations and variations of the phrase or word when doing a topical study.
Book Study Method
One of the main benefits of this type of Bible study is you can see and understand the passages you read much better. You can have a better understanding of how the individual chapters and verses all fit together as a whole. For this method, it is important to read the entire book all the way through several times. Choosing a smaller book for the Bible would be better for this. As you read, think about words that are repeated and phrases that occur over and over again. Try to pick one verse that might be the theme of the book and go from there. Find more information about this type of Bible study method here.
Chapter Analysis Method
Before beginning this method, I would recommend completing the Book Study Method mentioned above. Before going into one chapter, it is vital you understand the entire book first. For this method, you will need various translations (once again a good Bible search engine will have this). A Bible dictionary is also helpful. Here is a list of Bible dictionaries. With this method, it is good to get a summary written down and then outline the chapter. There are lots of places to find detailed instructions on how to do this, but I found this site most helpful.
Verse by Verse Method
This is similar to verse mapping, but you study a bigger passage than one verse. This simply means you study each verse, then the surrounding context, and determine what it is saying. For this method, you will want to choose a short, but complete passage. Maybe you will do the Birth of Jesus (Luke 2:1-7) or a short book of the Bible like Ruth. I love to use this method for studying the chapters in Psalms. As many of the methods already mentioned, you will look up words in a dictionary, try to find a theme, and rewrite what you think the verses are saying. Take special note of characters, events, and people. This method is great if you are digging deeper into a familiar passage!
Word Study Method
Even deeper than verse by verse is a word study! For this method, you will need a Bible search engine. This method is similar to the topical Bible study method, but you will focus on one key word. In a word study, it is important that you trace one word throughout the entire Bible. You can either focus on the Old Testament and then the New Testament or just one or the other. You can look up the word in the original Hebrew or Greek to help you. I love these tips for doing a word study.
Character Study Method
A lot of people love this method of studying the Bible, especially the Old Testament. Because much of the OT is stories, we can find so much truth and theology packed into the lives of the characters there. When doing a character study, I would suggest you look up every mention of that person's name in the Bible. You might be surprised. Once you look up all the passages, study their lives. Are they a character to emulate or a character to avoid? I created a journal to help guide the reader through five women of faith in the Bible. Download it for free here.
OIA Method
I'm not sure of the original name of this method, but it is the easiest, most command method for studying the Bible. First, you choose a passage and write down your observations. What do you observe? What can you see on the surface of this passage? Next, you write down an interpretation. What does this passage mean? What did this passage mean for the original readers, and what does this passage mean to me today? The final letter is for application. How can this change your life?
SOAP Method
Another common method is this one. The S in the word SOAP stands for Scripture. What passage will you use? The O stands for observation – what do you see? Who is the audience? Is there a repetition of words? What words stand out to you? Next, A stands for application – what does this passage reveal about God and how will it change my life? Finally, P stands for prayer. Pray to God asking Him to change you because of His Word. The SOAP method has a variety of different worksheets you can print, but if you would like you can find my worksheets here.
ACTS Method
Using another acronym, this method is similar to the two previous. The A stands for ask. Ask what God wants you to understand about this passage. The C stands for reading the chapter carefully. The T is for think. Think about how the chapter applies to your life. And then the S stands for Scripture. Write out one Scripture that stood out to you in your reading. Although seemingly simple, this is a great method for beginners who might not know where to start when it comes to Bible study!
GROW Method
In this final method, I'm sharing one of my favorite ones to use. I wrote this one several years ago and I still use it when I read and think about a new section of the Bible. It is an acronym for Go in prayer, Read the passage, Observe the details, and What did I learn about God? Like many of the methods mentioned above, this one is great when you are approaching a new part of the Bible you've never read before. Prayer is important and simply writing out observations can be so beneficial! This method is found here in my workbook.
In high school, I had a great mentor who showed me how to read the Bible. In college, I began to buy Bible study materials to study the Bible (not just read it). I didn't know where to start and I didn't have the perfect solution for how to even do it "right."
I remember getting up a half-hour earlier than I needed to, just so I could study God's Word. I have notebooks and written-in devotionals down in my basement closet from those years. Nothing was perfect. I floundered and didn't really know what I was doing, but I just did the next best thing.
Over the years I followed various methods for studying the Bible. One secret? There is no one right way to study the Bible. There are lots of methods (some better than others), but as you grow in the Lord and dive year after year into His Word, you will discover the perfect method for you.
Further Reading
5 Simple Steps for Studying the Bible Effectively
How to Study the Bible - 3 Simple Steps
Photo Credit: ©GettyImages/Traitov
---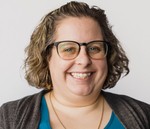 Sarah E. Frazer is a wife, mother, and writer who loves to strengthen and encourage the weary mom to connect with God so that she can replace feelings of discouragement, disillusionment, and disappointment with God's daily peace. Sarah is the author of several Bible study resources found on her website, sarahefrazer.com/shop. Follow her on Instagram here and download her Psalms of Gratitude for free here.
Related podcast:
The views and opinions expressed in this podcast are those of the speakers and do not necessarily reflect the views or positions of Salem Web Network and Salem Media Group.
Related video:
These verses serve as a source of renewal for the mind and restoration for the heart by reinforcing the notion that, while human weakness is inevitable, God's strength is always available to uplift, guide, and empower us.
Video stock video and music probided by SoundStripe