7 Interesting Similarities Between John the Baptist and the Prophet Elijah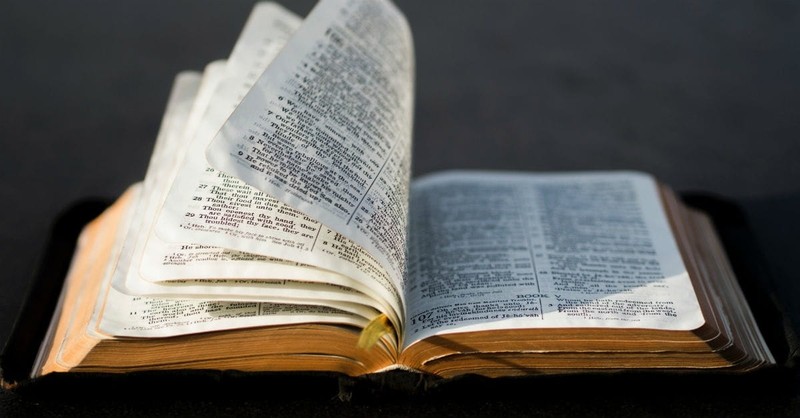 All through Israel's history, the population fluctuated between repentance and sin. Prophets proclaimed messages to them and when they didn't listen, the nation was taken into captivity and faced droughts and famines as judgment for their behavior.
After the last prophet, there was a dry spell of 400 years without a message from heaven.
The Lord prophesied in Malachi 4:6 NIV, "See, I will send the prophet Elijah to you before that great and dreadful day of the Lord comes. He will turn the hearts of the parents to their children, and the hearts of the children to their parents; or else I will come and strike the land with total destruction."
Before the Father could reveal His Son to Israel and then the world, He had to prepare the nation's heart to receive salvation.
John's preaching started to soften them to hear what God wanted to say. The kingdom of heaven was at hand, but hard hearts would not be able to receive without the spiritual groundwork laid. So, the Almighty sent His man to do that work.
John came in the same power as Elijah and compares to him in these seven ways.
Photo Credit: Unsplash/Aaron Burden 
1. They Both Preached Repentance When Israel Had Turned from God
Times of rebellion called for a bold message to shake people out of their apathy, unbelief, and sin. The Lord used the voices of both these daring men as a megaphone to get Israel's attention.
"Elijah went before the people and said, 'How long will you waver between two opinions? If the Lord is God, follow him; but if Baal is God, follow him.'" (1 Kings 18:21)
"In those days John the Baptist came, preaching in the wilderness of Judea and saying, 'Repent, for the kingdom of heaven has come near.'" (Matthew 3:1-2)
2. Their Appearance Was the Same
Elijah and John could be identified, even from a distance, by their wardrobe. Most people wore robes of some type of cloth, not many wore animal hair. The dauntless messengers didn't comply with the strictures of conformity.
"The King asked them, 'What kind of man was it who came to meet you and told you this?' They replied, 'He had a garment of hair and had a leather belt around his waist.' The king said, 'That was Elijah the Tishbite.'" (2 Kings 1:7-8)
"Now John himself was clothed in camel's hair, with a leather belt around his waist'" (Matthew 3:4)
3. They Were Both Fed from the Wildlife of the Desert
God provided for both of them in unusual ways. The desert grocery store wasn't nearby, nor was there a fast-food restaurant for a goat burger or fig salad.
Supernatural provision was given to Elijah by ravens.
"Then the word of the Lord came to Elijah: 'Leave here, turn eastward and hide in the Kerith Ravine, east of the Jordan. You will drink from the brook, and I have directed the ravens to supply you with food there.'" (1 Kings 17:2-3)
John partook of the available resources where he dwelled.
"And his food was locusts and wild honey." (Matthew 3:4b)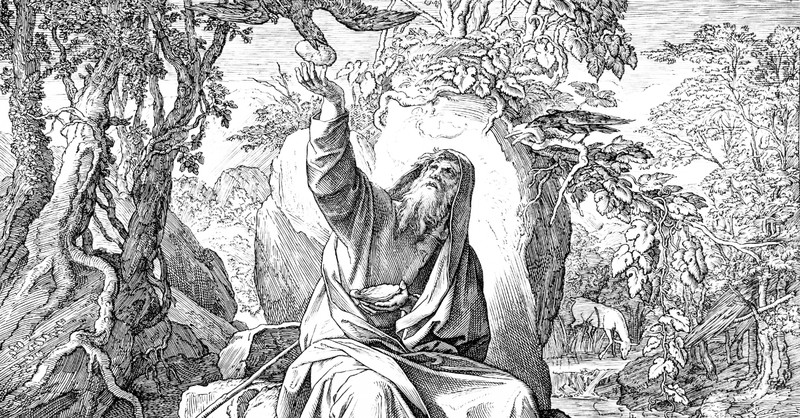 4. They Both Were Separated from the False Religions of Their Day
Elijah and John recognized the hypocrisy of the nation's leaders. Elijah spoke against the idol worship the Jews had fallen into. Previous kings had not followed the Lord and with Ahab's marriage to Jezebel, a Phoenician princess, Baal came with her.
"He told the king, 'This is what the Lord says: Is it because there is no God in Israel for you to consult that you have sent messengers to consult Baal-Zebub, the god of Ekron? Because you have done this, you will never leave the bed you are lying on. You will certainly die!'" (2 Kings 1:16)
John recognized the hypocrisy of the religious leaders who had corrupted the original intent of the Lord's commands.
"But when he saw many of the Pharisees and Sadducees coming to his baptism, he said to them, 'Brood of vipers! Who warned you to flee from the wrath to come?'" (Matthew 3:7)
5. They Both Preached Against the Behavior of Evil Kings
Elijah and John's courageous attitudes gave them an authoritative voice to speak against the sin of even a king. Elijah confronted Ahab and John went against the actions of Herod Antipas.
"I have not made trouble for Israel," Elijah replied. "But you and your father's family have. You have abandoned the Lord's commands and have followed the Baals." (1 Kings 18:18)
"Now Herod had arrested John and bound him and put him in prison because of Herodias, his brother Philip's wife, for John had been saying to him: 'It is not lawful for you to have her.'" (Matthew 14:3-4)
Photo Credit: ©GettyImages/gldburger
6. They Both Had Their Lives Sought by Wicked Queens.
Elijah's defeat of the prophets of Baal enraged Jezebel so much she wanted him dead. Rather than see that this was a victory of the Lord Almighty, she defended Baal.
"So Jezebel sent a messenger to Elijah to say, 'May the gods deal with me, be it ever so severely, if by this time tomorrow I do not make your life like that of one of them.'" (1 Kings 19:2)
Herodias' contempt for John went so far that she connived to get Herod to pronounce the death sentence on him. She wanted John silenced because she didn't like what he said, even though she knew he was right.
"Prompted by her mother she said, 'Give me here on a platter the head of John the Baptist…His head was brought in on a platter and given to the girl, who carried it to her mother.'" (Matthew 14:8, 11)
7. They Both Suffered from Depression and Doubt.
Both these men were anointed prophets, but they were still human. Elijah's emotions were exhausted after the supernatural exploits of killing the prophets of Baal.
"He came to a broom bush, sat down under it and prayed that he might die. 'I have had enough, Lord,' he said. 'Take my life; I am no better than my ancestors.'" (1 Kings 19:4)
After months in prison, John's soul was in anguish. He was attacked with doubt about who Jesus was.
"When John, who was in prison heard about the deeds of the Messiah, he sent his disciples to ask him, 'Are you the one who is to come, or should we expect someone else?'" (Matthew 11:2-3)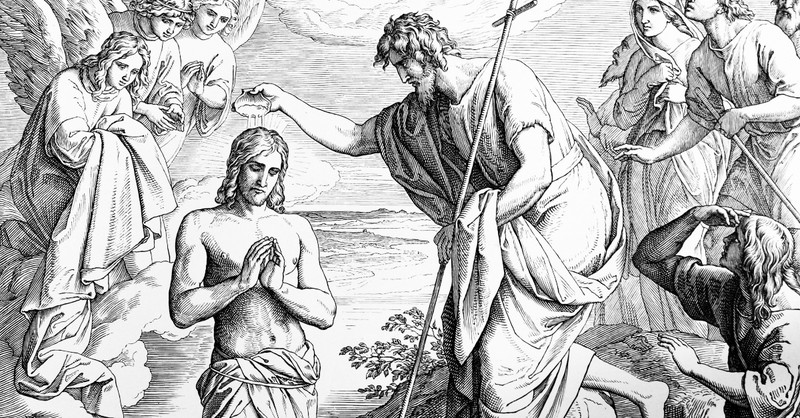 What Made These Two Prophets Distinctive?
These two men were distinctive in their looks, living arrangements, food, and method of preaching. Their clothes were not fashion statements, and the smell was probably not attractive to those around them. John baptized people while wearing camel hair, which had to be smelly and more so when it got wet.
Honey and bugs don't sound like an appetizing meal and a beard would have been a great catch-all for stray locust legs. Neither man had curb appeal, but John's words were what attracted sinners to the river to be baptized.
Elijah's miracles drew people to the Lord. He showed Israel who God really was. They had been so indoctrinated into idol worship, they had forgotten about Jehovah and His power. When the sacrifice on the altar was consumed and the prophets of Baal destroyed, the nation bowed and declared, "The Lord is God."
Elijah's anointing fell upon Elisha at the Jordan River when Elijah was taken into a whirlwind. John's successor was the Son of God, who was anointed by the Holy Spirit also at the Jordan River.
Elijah and John were not great because of their appearance, but because of their daring messages.
The powerful preaching of Elijah and John turned people to repent. Yet they were both living under the old covenant. The Holy Spirit empowered them when a miracle or a word was needed, but they were not indwelt by the Spirit because Jesus had not died and risen from the dead yet.
We don't have to wear camel hair and eat insects to learn from them. Nor do we have to be loud preachers. Jesus's words tell us that we, as believers filled with the Spirit of God, are greater than John.
"Truly I tell you, among those born of women there has not risen anyone greater than John the Baptist; yet whoever is least in the kingdom of heaven is greater than he." (Matthew 11:11)
Elijah and John stood against injustice, false religion, and the evil that permeated their societies. With God's Word as our guide and the Holy Spirit empowering us, we can do the same thing to influence our sphere of the world with righteousness like these two amazing prophets did.
Photo Credit: ©Getty Images/gldburger
---