Is 'Birds of a Feather Flock Together' a Biblical Proverb?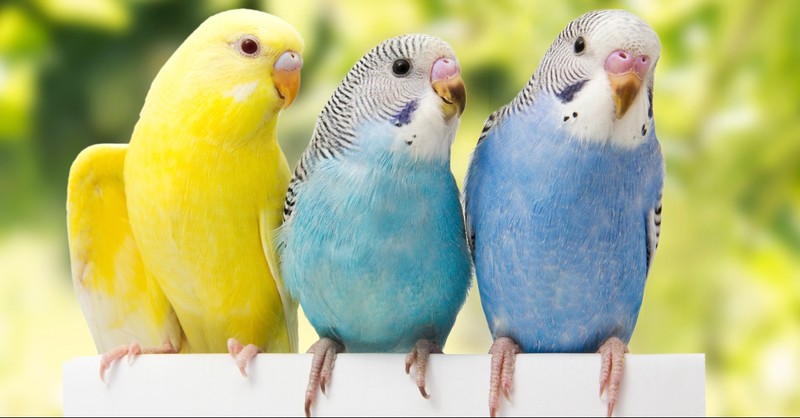 Brought to you by
We were all born foreigners. Our mother's wombs usher us from that tiny space into her arms. And so, begins the task of learning where we belong. When we commit our lives Christ, the birthing process begins again. We depart the dead and cross the veil into the community of living for Christ.
But for 16 years of my 17-year walk, I struggled to find a place where I truly belonged. The more I grew in my walk, grew into myself as God's daughter, the more I wondered if I would ever truly find a group of likeminded women where we shared more than just the place we went to church or a Monday morning group.
Then we moved to a tiny town of less than 3,000. I met Michala at church one morning who now tells everyone she prayed me into her life. Through her, I was covered in acceptance, love, friendship with a band of women. And now I can't imagine life without her, Piper, Karisa, Katie, and the rest of the crew.
What I love about this group of women is that we are birds of a feather. Our plumage is dressed in passion about health, nutrition, raising our kids without losing our minds, and teaching others how to armor up in order to be fit to serve.
Our relationships aren't stuck to one meeting a week or text messages. We do life together. We bring casseroles, babysit kids. We have had conversations about sex, marriage, and parenting. We see each other daily or even at 2 a.m. when life throws us a curveball. We hold each other accountable when we fall short of living our best for Jesus.
Clearly, God knew the literal meaning of mankind's wise old saying: "Birds of a feather flock together." There can be no doubt that the Creator of birds knew that single species of birds would form flocks.
Where Did This Phrase Come From?
"Birds of a feather flock together" is a proverb that goes back hundreds of years. A proverb is a short, pithy, phrase that particularly gives advice or shares a universal truth. A proverb is an aphorism that means people of similar interests, ideas, backgrounds, or characteristics will congregate or hang out with each other.
This proverb in particular was likely coined in the early 1500s by William Turner in his literature of The Rescuing of Romish Fox. However, some believe the phrase may have been coined by Plato. This proverb means that birds of the same variety fly in their own groups only, and when they mingle or fly together with the other group of birds, they do it together.
Birds and animals only wander and live together in their own groups. Birds like doves, sparrows, crows, swans, and many other birds fly and live together within their own groups for safety and companionship, and God wants us to live the same way. Likewise, the figurative meaning also did not escape God.
Is 'Birds of a Feather Flock Together' in the Bible?
As humans, we have knowledge and wisdom and we can choose who we spend time with. People usually make friends with the people of same temperament and aptitude. They like the company of those who are similar in views and who have common interests. While there is no specific scripture in the Bible for this proverb, there are several scriptures that have the same meaning:
Do not be deceived: "Bad company ruins good morals" (1 Corinthians 15:33).
I am a companion of all who fear you, of those who keep your precepts (Psalm 119:63).
The partner of a thief hates his own life; he hears the curse, but discloses nothing (Proverbs 29:24).
As iron sharpens iron, so one person sharpens another (Proverbs 27:17).
The Need to Flock Together
God designed us for community. He designed us to cultivate deep, meaningful relationships with people we can do life with. God created us for relationship — with Him, first and foremost, and then with each other. The importance of having relationships is displayed all throughout the Bible.
From the beginning: Adam had Eve, Moses had Aaron, David had Jonathan, Ruth had Naomi, and Jesus had Peter and his disciples. Jesus also had God. He even instructed the disciples to journey in pairs, so they wouldn't have to travel alone.
On the same coin, the need for connection can cause us to interact with others who may not sharpen us but may, instead, drag us away from God's best. As Christ-followers "the flock" is His body, our church (1 Corinthians 12:12-19). So it is that God has placed the members, each one of them, in the body, just as He desires" (1 Corinthians 12:18).
We, believers, are part of His body, not divided, not in groups opposing each other, but together. He wants us to live together in community to protect each other and build each other up. The Apostle Paul directed the Galatians to "carry each other's burdens, and in this way you will fulfill the law of Christ" (Galatians 6:2).
Paul Tripp sums it up in his book, Whiter Than Snow: Meditations on Sin and Mercy,
We weren't created to be independent, autonomous, or self-sufficient. We were made to live in a humble, worshipful, and loving dependency upon God and in a loving and humble interdependency with others. Our lives were designed to be community projects. Yet, the foolishness of sin tells us that we have all that we need within ourselves. So we settle for relationships that never go beneath the casual. We defend ourselves when the people
around us point out a weakness or a wrong. We hold our struggles within, not taking advantage of the resources God has given us.
In other words, your flock is made up of the people you willingly choose to spend time with. Be sure they:
Honor God, lift you up, share the same values and morals, motivate you, guide you, look after you, bring value to your life, and, most importantly, fill your heart with joy.
Photo Credit: ©iStock/Getty Images Plus/Khmel
---

Heather Riggleman is a believer, wife, mom, author, social media consultant, and full-time writer. She lives in Minden, Nebraska with her kids, high school sweetheart, and three cats who are her entourage around the homestead. She is a former award-winning journalist with over 2,000 articles published. She is full of grace and grit, raw honesty, and truly believes tacos can solve just about any situation. You can find her on GodUpdates, iBelieve, Crosswalk, Hello Darling, Focus On The Family, and in Brio Magazine. Connect with her at www.HeatherRiggleman.com or on Facebook.
This article originally appeared on Christianity.com. For more faith-building resources, visit
Christianity.com.