Joshua - Week 2
Tonilee Adamson and Bobbye Brooks

Daily Disciples

2007

19 Sep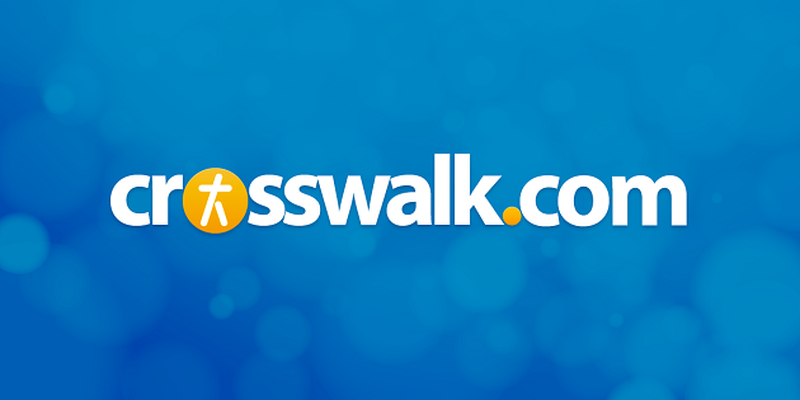 "I will be with you"

Day 1
Read Joshua 1:1-5

Joshua's name means "The Lord is salvation." Joshua will come to understand the fullness of his name as God would use him to bring salvation to the Israelites from their enemies. Under Joshua's leadership, the Lord would save them.

1. What needed to happen before Joshua became the leader?

2. Why did Moses not lead the people out of the desert? (See Numbers 20:6-14)

It would be an intimidating task to be appointed to do something that God's servant, Moses, fell short in doing. However, Hebrews 3:2 says that Moses "was faithful in all of God's house." Moses did accomplish all that God intended for him. Now it was Joshua's turn.

3. Moses is mentioned five times in these five verses. The promises God gave to Moses would be fulfilled through Joshua for God's people. What was physically promised to the Israelites?

4. What was promised to Joshua as their leader?

God calls each of us to do a work for Him. That work ranges from setting up chairs to teaching a Bible class. Where God's finger points, there God's hand will make a way. By receiving as well as reciting promises, we can be faithful to do what He has asked of us.

5. Write out the following promises:

a. Isaiah 41:10

b. John 14:16-17

c. Hebrews 13:5

d. Which verse ministers to you concerning the plans God has placed on your heart? Why?



Pray about it: Lord, I thank You for all the promises you have given to me. Help me to believe that You are with me all of the time. Help me to call upon You throughout the day, knowing that You will never leave me nor forsake me. Thank You that I am never alone.




Week 2 - Day 2
Be Strong and of good Courage

Read Joshua 1:6-9

God specifically spoke to Joshua about his new role after Moses died.

1. From Joshua 1:6-9, answer the following:
a. List God's commands to Joshua.

b. List God's promises to Joshua.
2. How do the commands coincide with the promises?

God takes His words very seriously. His Word gives us commands and promises that should be taken seriously by us in how we live. God rewards our faith when we believe that His word is true as we align our lives with His ways.

3. What do the following verses say about God's Word, the Bible?

a. Hebrews 4:12

b. 2 Timothy 3:16-17

c. 2 Peter 2:20-21

God instructs Joshua to not be afraid or discouraged. Those thoughts and feelings keep us focused on ourselves instead of God. God wants to do immeasurably more than what we think or imagine. We can only take victorious steps forward by overcoming negative thoughts.

4. How can the word of God counteract feelings of doubt, discouragement and fear?

5

. What commands and promises can you claim for yourself from these verses?

Pray about it: Lord, I ask You to empower me through the studying and application of Your Word that I may learn to overcome so that I can accomplish all You have planned for me.

Week 2 - Day 3
Courage

"Be strong and of good courage, for to this people you shall divide as an inheritance the land which I swore to their fathers to give them. Only be strong and very courageous, that you may observe to do according to all the law which Moses My servant commanded you; do not turn from it to the right hand or to the left, that you may prosper wherever you go. Have I not commanded you? Be strong and of good courage; do not be afraid, nor be dismayed, for the Lord your God is with you wherever you go." Joshua 1:6-7, 9

We can identity with fear so much in the Christian life. We become fearful of losing control or fearful of the unpredictable. We become fearful of the unknown and of the future. Fear is a natural emotion that we fight against or surrender to. It affects our judgment and stops us from moving forward to receive all that God has for us. God was very straight forward and serious when counseling Joshua about fear. However, God used the phrase "do not be afraid" only once. He chose to counsel Joshua in the positive with the words "be strong and courage" instead.

Courage means "to show oneself strong" or "to be alert." Other words associated with courage are "agile, quick and energetic." We tend to associate those words as personality types, not godly traits. But if God commands us to be strong and courage, He desires for all His children to have such traits. He also gives us the same promises as He gave to Joshua. Three times, the Lord told Joshua to be strong and of good courage. He then commanded Joshua to obey while promising him that He would go with him wherever he goes. We just nod in agreement saying, "You Go Joshua. You Go Guy. You are the man."

However, did you realize that God tells us the same thing and He has given us the same promises? In Hebrews 13:5, God said, "I will never leave you nor forsake you." The Lord has also given us His Holy Spirit that lives within us, meaning that wherever we go…God goes too. And He tells us that all authority has been given to us through Jesus. What excuse do we have? Are we as apt to be "agile, quick and energetic" as we expect Joshua to be? But we have no excuse to not receive all that God has promised us as His children. We have no excuse to not fully believe His Word and study His Word and live out His will. God was telling Joshua to be strong and courageous in taking the inheritance as well as in living according to God's ways. It takes courage to live for God and strength to uphold His commands. Both are needed, strength and courage, to have both, His inheritance and obedience.

What is stopping you? If it is fear, ask Him to give you courage. If it is apathy, ask Him to motivate you to be diligent. Tell the Lord that you want all He has purposed in His heart for you. Tell Him that you don't want anything to separate you from His will, including yourself. Tell Him to help your unbelief and empower you to push forward. And remember, do not be afraid for the Lord your God is with you wherever you go.

Week 2 - Day 4
Pass and Prepare

Read Joshua 1:10-11

Crossing the Jordan River was a huge undertaking and took a huge amount of faith. God parted the Red Sea to let the people out of Egypt and now God was going to dry up the Jordan River to let the people out of the desert. Both events were miraculous, but for the Red Sea, the Israelites crossed in haste to escape the enemy. For the Jordan River, the Israelites prepared to cross as they would now be confronted with their enemy.

1. Who did Joshua address first and what did he tell them to do?

2. From Joshua 1:11, what are the three "P"s that Joshua commanded his officers to say?

3. Why do you think that message was significant for the people to hear?

Joshua became the leader to the children of those who witnessed the miracles displayed in Egypt. For forty years, these people have been waiting to enter into the promise land. All their parents died in the wilderness because of their rebellious attitudes and hard hearts. Now, Joshua says to get ready because in three days they will cross the Jordan.

4. What do you think you would have been thinking if you had heard these words?

5. What area of your life has God been asking you to prepare for change?

Pray about it: Lord, there are areas of my life that seem like the desert, but I want to pass over this place. The problem is that I am familiar with the desert more than with the fight of entering into the promised land. Help prepare my heart to receive the promises You have for me.

Week 2 - Day 5
"We will do and go wherever"

Read Joshua 1:12-18

Joshua addressed each tribe but in this section, he specially addressed two and a half tribes.

1. Why did Joshua have to specifically address the Reubenites, the Gadites, and the half tribe of Manasseh? (See Numbers 32:1-5, 16-27)

These tribes had already received their inheritance. But they made a commitment to fight with their brothers until all had received their allotment. Joshua reminded them of their covenant.

2. From Joshua 1:10-15, what impressed you about Joshua's leadership style?

Joshua did not win the respect of those he was called to lead by his title. He needed to earn it. Joshua's character was tested by God first and then he received the respect of the people. We all make mistakes as we go through similar kinds of trials and testings. Sometimes they seem too hard to endure. But God will use everything in your life to make you effective for Him. If you are willing, you qualify. God doesn't call the equipped, He equips the called. Our response needs to be, "Here I am Lord. Send me."

3. From Joshua 1:16-18, what kind of response did Joshua receive from the people?

4. Discuss a time when you were likeminded and completely committed in a group setting for a common goal? What were the results?

Pray about it: Father God, allow me to put my issues aside to build up the needs of others for the common purpose of glorifying Jesus. I want Your will to be done on earth as it is in heaven through me.


* Editor's note: Seven of the 16 lessons are available on Christianity.com. Click here to purchase the entire Daily Disciples Joshua study.
---
Taken from the Bible study Joshua and Used by permission of Daily Disciples.
Daily Disciples Ministries, Inc., founded by Tonilee Adamson and Bobbye Brooks, embraces a vision to reach the world for Christ by teaching others how to be His daily disciples. Their mission is to evangelize the lost and to re-awaken the saved to live lives empowered by the Word of God and His Holy Spirit, and to teach and to train those who desire to grow, to serve and to have all that God has for them…encouraging everyone to be a daily disciple of Jesus Christ. From Bible studies to daily devotionals to daily radio programs to a comprehensive discipleshipprogram, Bobbye & Tonilee have a passion to help others apply the Word