Lessons from the Epistle of Jude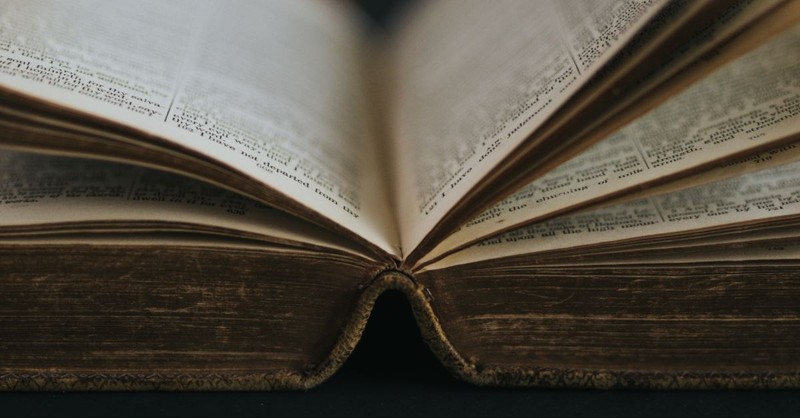 The Epistle of Jude is a short but fascinating book in the New Testament. There are important lessons and insights to discover in its introduction of the author, its purpose, its target audience and most importantly, its various references from the Old Testament and a few apocryphal texts.
Today let's focus on the opening lines of the epistle and get to know the author, his audience, and his purpose in writing this book.
Meet Jude: the Brother of Jesus?
Jude introduces himself as "a bondservant of Jesus Christ, and brother of James" (Jude 1:1). It is strongly believed that this Jude was the half-brother of Jesus Christ.
"At the time when Jesus visited His own town Nazareth and preached in their synagogue, the people were offended at Him. They said, "Where did this Man get this wisdom and these mighty works? Is this not the carpenter's son? Is not His mother called Mary? And His brothers James, Joses, Simon, and Judas? And His sisters, are they not all with us? Where then did this Man get all these things?" (Matthew 13:54-56, Mark 6:1-3)
We see Jude, Jesus' half-brother being introduced in these verses where Jesus is being rejected and down-played by His neighbors and townsmen (his name was often shortened by English translations in order to disassociate Jude from Judas Iscariot, the betrayer).
Even Jesus' own brothers rejected His authority. At another time during His ministry, Jesus was walking in Galilee to avoid Judea because the Jews were trying to kill him. But his brothers insisted that He go to Judea so that His disciples and the world might see His works, yet Scripture says, "For even His brothers did not believe in Him" (John 7:5). Can you see how strong their unbelief was? They were possibly blinded by jealousy that their step-brother received all the attention.
You can see how, for Jude, it was a huge leap from the gospels to the epistle of Jude where he introduces himself as a "bondservant of Jesus Christ." Somewhere along the line, Jude's eyes were opened. He recognized the Messiah in his brother. Jesus Christ's resurrection sealed his belief. (1 Corinthians 15:7) He was changed forever. Jude is now humbled that he stoops himself to the position of a bondservant.
Who Did Jude Write to?
"To those who are called, sanctified by God the Father, and preserved in Jesus Christ." (Jude 1:1)
Jude makes a lot of references to the Old Testament. He reminds his audience of the Exodus, the fall of the Angels, and the judgment of Sodom and Gomorrah (Jude 1:5-7). He also refers to other Jewish literature outside the canon of the Bible in verses 9 and 14. With the inclusion of these references, the audience are more likely to be familiar with the Old Testament and other Jewish Literature. So the recipients were most probably Jewish converts to Christianity.
Why Did Jude Write?
Jude clearly defines the purpose of the book in the opening lines.
"Beloved, while I was very diligent to write to you concerning our common salvation, I found it necessary to write to you exhorting you to contend earnestly for the faith which was once for all delivered to the saints."(Jude 1:3)
Jude originally intended to talk to them about salvation, but due to the onset of false teachers amidst the church, he felt a pressing need to talk to them about the faith that was delivered to them and how to maintain their life in the truth.
Verse 1:3 says that Jude was exhorting them and contending earnestly with them, meaning he was strongly encouraging and at the same time insistent with them. He takes a rather passionate yet compulsive tone with the audience in this book. Jude's approach in defending God's word and the faith is similar to that of Nehemiah's workmen who used one hand for the construction of the wall and the other hand to hold weapons to defend the wall from the enemies. Their zeal was palpable, because "this work is great and extensive" (Nehemiah 4:19). And so is Jude's passion for the word of God and his faith.
Jude Teaches Us to Distinguish Truth from Lies
"For certain men have crept in unnoticed, who long ago were marked out for this condemnation, ungodly men, who turn the grace of our God into lewdness and deny the only Lord God and our Lord Jesus Christ."(Jude 1:4)
In these lines, Jude warns them about ungodly men who have made their way among God's people rather casually and unnoticed. The term "unnoticed" calls for our attention and careful discernment. We need to be able to rightly divine the word of God and His truth so that we can distinguish it from the lies of ungodly men.
Jude 1:4 points out two tactics ungodly men act on:
They turn the grace of God (which is salvation) into lewdness.
They deny the only Lord God and our Lord Jesus Christ.
Thankfully, God's word addresses these attacks, and it will serve us well to learn these defenses and integrate them into our lives, so we can stand firm against the enemy and his lies.
First, salvation comes from the Lord. "For by grace you have been saved through faith, and that not of yourselves; it is the gift of God, not of works, lest anyone should boast" (Ephesians 2:8-9). We are saved for good works and not by them. If it were up to our works, we would never be able to match His expectations. Graciously, God sent His son to die in our stead, so that by His grace, we can be made whole.
However, as Jude explains, certain men took this as an excuse and a license to live immoral lives. If God can forgive all our sins, and all we need is His grace to be free, why not keep repeating this sinful cycle? But as the apostle John points out in 1 John 2, we have an advocate who pleads for our case before the Father if and when we sin. But John also tells us, ever so pleadingly, that he writes these words so that we don't take it as an excuse to keep sinning.
Second, we must acknowledge the person of Jesus Christ as Lord. Peter in his sermon after Jesus' resurrection says, "Therefore let all the house of Israel know assuredly that God has made this Jesus, whom you crucified, both Lord and Christ" (Acts 2:36). Denying the Lordship of Jesus Christ is a sin. In fact, acknowledging Jesus' Lordship is a prerequisite for our salvation.
"If you declare with your mouth, 'Jesus is Lord,' and believe in your heart that God raised him from the dead, you will be saved." (Romans 10:9 NIV)
Jude's Warning Brings Us Back to God's Grace
Jude opens the book by recognizing his position as a bondservant of Jesus Christ. Right there we see his transformation from a doubter to a believer, from an envious person to a humble professor of truth. Encompassed by his zeal for the Lord, he set out to write this epistle, gently reminding the believers of God's original grace.
This book is a great reminder for us to get back to the basics of our salvation. It encourages us to not let the myriad of doubts and lies derail us from the one true gospel. I hope as you read through Jude, you will understand even more the grace of our Lord Jesus Christ and the price He paid for our salvation.
Alice William is a wife and programmer with a passion for writing. She started the blog, Walking in the Word, by journaling her Bible Studies. Her desire is to encourage other women in their walk with God with words that He has used to strengthen her own walk with Him. Her recent eBook An Ode to the Word is a collection of 31 poems inspired by the word of God referenced in God's word. Each poem is drawn from the verse that talks about the word of God, sparking your curiosity and inviting you to a deeper experience with God's word. You can connect with Alice on Instagram and Pinterest. 
Photo Credit: Nathan Dumlao/Unsplash